A doomed flight that killed 10 people in Texas over the weekend appeared "completely normal" before it briefly lifted off and collided with a hangar, authorities said Monday.
Bruce Landsberg, vice chairman of the National Transportation Safety Board, told reporters that air traffic control radar data showed that the Beechcraft Super King Air 350i — which was carrying eight passengers and two crew members — had been cleared for its trip to St. Petersburg, Florida.
"They acknowledged takeoff," Landsberg said. "We're not aware of any further communications between the crew" and air traffic control.
Investigators recovered a cockpit voice recorder from the crash scene at Addison Municipal Airport, north of Dallas, he said, adding that the plane was not required to have a recorder that tracks flight data.
Jennifer Rodi, an NTSB investigator, said that most of plane's systems were "virtually destroyed" in the crash.
A Federal Aviation Administration spokesman said earlier that the aircraft was destroyed by a fire in the hangar. Two other aircraft in the privately-owned structure — a helicopter and a Dassault Falcon 50 jet — were also damaged, Landsberg said.
Sunday's flight was listed as "personal," Landsberg said, so passengers weren't required to pay for the trip. The relationship between the passengers and the circumstances of the flight remained unclear, he said.
The Dallas County Office of the Medical Examiner released a partial list of victims Monday:
Brian Ellard, 52
Stephen Thelen, 58
Matthew Palmer, 27
Alice Maritato, 15
Dylan Maritato, 13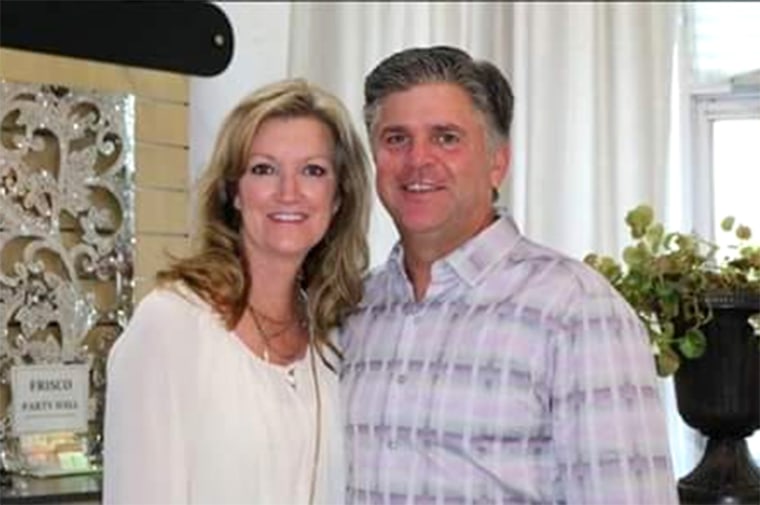 Thelen, an executive at a commercial real estate and property investment firm, Jones Lang LaSalle, had been accompanied by his wife, Gina, according to a letter to employees obtained by NBC News. She also died in the flight, the statement said, though her name was not included in the list released by the Medical Examiner.
Ellard, who owned an Italian restaurant in Dallas, was Alice and Dylan's stepfather. Their mother, Ornella Ellard, also died in the crash, a statement from the restaurant's general manager said.
"Words cannot do his loss justice," the statement said.
In a letter to students, John Paul II High School said that Alice was to graduate in 2022. Dylan was in next year's class at All Saints Catholic School.
The aircraft had recently come under new ownership and its tail number hadn't yet been changed at the time of the crash, Landsberg said.
Efforts to reach the new owner, EE Operations LLC, were unsuccessful Monday. Its former owner, Todd DeSimone, of the Chicago-based charter company Planemasters, told the Associated Press Monday that he sold the plane earlier this year.
David Snell, a pilot who saw the aircraft take off and crash, told NBC News that the plane didn't appear to have the kind of engine power typically associated with a Super King Air.
"They have a very distinct sound," he said. "It didn't sound right."
The plane, he added, remained "low" and "slow" before it appeared to stall and collide with the hangar.
"There's no way to recover from that when that happens and you're that low," he said.
Landsberg said investigators plan to interview witnesses, check security camera footage and sift through the plane's wreckage. He expected to have a preliminary cause of the crash in roughly two weeks.