A single-engine Cessna plane landed on an Idaho interstate near Boise this morning.
The plane landed just after 7 a.m. on the eastbound lanes of Interstate 84 in Boise. A dispatcher with the Boise Police Department said that there were no immediate reports of injuries or vehicles involved.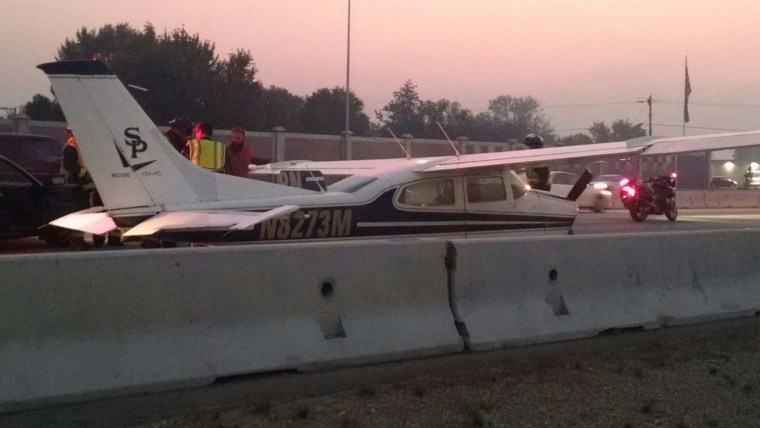 It is not clear if the plane's landing gear failed to deploy or collapsed during the landing, according to the Associated Press. The craft's propelled appear bent from striking the pavement, the agency said.
It did not have any lights on when it landed, according to NBC affiliate KTVB.
Traffic was backing up on the interstate, state police said. Two lanes of traffic were closed, and crews were working to clear the scene.
This is a developing story. Please refresh for updates.