The stabbing of a police officer in a Michigan airport highlights issues surrounding safety in the easily accessible public spaces of America's airports, security experts told NBC News.
After wandering around Bishop International Airport in Flint, Michigan, 52-year-old Canadian Amor Ftouhi allegedly yelled "Allahu akbar" before stabbing Lt. Jeff Neville with a large knife. The FBI is now investigating it as a possible terror attack.
Ftouhi was taken into custody, and Neville is expect to recover from his injuries, but how to prevent another stabbing — or shooting like the one that killed five tourists at the Ft. Lauderdale-Hollywood International Airport in January — is not an easily resolved problem.
"Airports are divided into two areas. You have the business side and the air side," Jeffrey A. Slotnick, President of Setracon Enterprise Security Risk Management Service, told NBC News. "The air side has a different security threat from business side. There is security [on the business side], it's just not as readily apparent as the air side or the TSA check point."
In addition to the lone wolf attacks like the ones in Ft. Lauderdale and Flint, there are organized terror attacks, like the ones that have claimed dozens of lives overseas, Slotnick said.
In September 2016, after terror attacks at Brussels International Airport and Istanbul Ataturk Airport, the Transportation Security Administration began holding Public Area Security Summits to discuss tactics used to attack civilians and how the United States could protect its travelers.
Those attacks also had safety experts and U.S. officials looking to Israel's Ben Gurion International Airport, according to the Los Angeles Times, where several layers of security measures begin with car inspections for each vehicle entering the airport and brief questions for those entering.
Brian Michael Jenkins, senior adviser to the RAND Corporation president, said the difference between Israel and the United States is the density of airports. Jenkins said Israel is securing essentially one airport while the United States has approximately 450.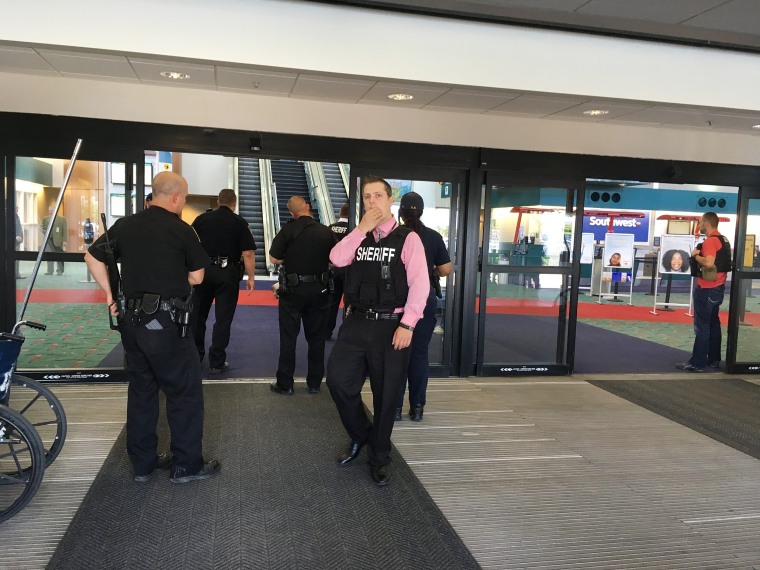 "Suppose we were to surround, not just checkpoints at an airport, but the airport terminal itself as a secure area — some kind of screening before you enter. Two problems, of course, that would create a line of people waiting to get in, which is vulnerable to attack," Jenkins said. "We haven't eliminated risk, we've just pushed it back. The second part is, at most, we have simply obliged our determined attacker to go another two or three blocks and essentially do the same thing."
Slotnick also said this approach in America would turn curbsides into customs checks and costs passengers and airports both time and money. Jenkins said Americans' willingness to pay for security and give up privacy fluctuates based on when the last attack took place.
"This reflects American society where on the one hand we have extremely high demands for security, but on the other hand we are a cantankerous lot and don't want anything that interferes with our privacy," Jenkins said.
Related: Michigan Airport Stabbing: Officer Attacked in Possible Terror Incident
Slotnick commended the public area framework published by the TSA, adding that the document developed by the security summit was a "phenomenal" step toward further securing America's airports.
The summit developed 11 recommendations for airports, including strategic communication during an attack, increased education, drills and training, assessment of vulnerabilities and threats, and a coordinated response plan.
Among those who crafted the recommendations were dozens of law enforcement officials, airline representatives, domestic and international airport security officials — including Israel's head of security — members of Congress, the Department of Homeland Security, and TSA.
The TSA declined to comment to NBC News on the framework or security in airport public areas.
"When you look at [who] was involved in creating that document, there was quite a lot of knowledge involved," Slotnick said. He added that his only qualm with the framework is that it lays out ideas on how to improve security, but doesn't explain how to use those ideas in practice.
What could be the most challenging of the recommendations deals with the infrastructure of modern American airports.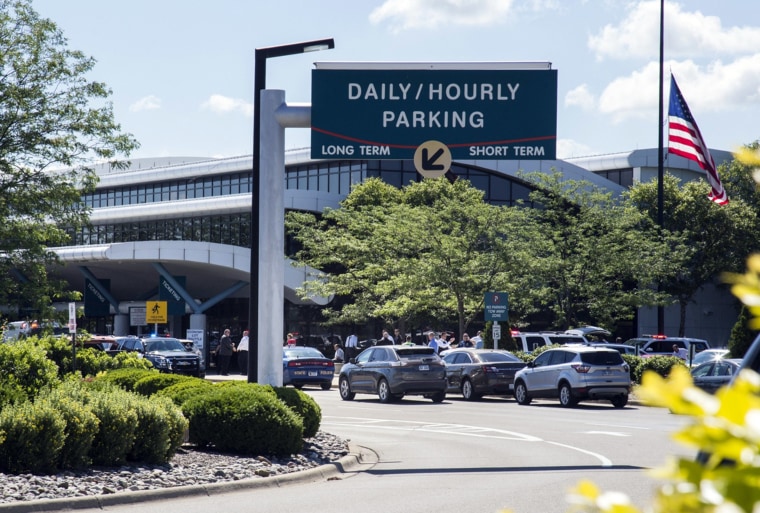 "Our airports, the majority of them, were built and designed in the 70s and 80s and have been added on to," Slotnick said. "They're designed to move people from the curb to the gate as quickly as possible. The problem becomes, it's extremely expensive to [rebuild], and secondly, is there enough risk to warrant that expenditure?"
Slotnick said the price of rebuilding America's airports would be reflected in ticket prices, parking fees, and other trickle-downs.
Security is not as much about prevention of a terrorist attack or lone wolf, Jenkins said, as it is ensuring authorities have a rapid response.
"[Police are in public] not so they can prevent an attack. It's so they can intervene quickly and neutralize an attacker. In terms of prevention, we have to be realistic about our abilities to prevent," Jenkins said.