Al Roker returned to "TODAY" on Friday after two months away, and he was in great spirits as he joined Savannah Guthrie and Hoda Kotb in Studio 1A at the top of the show.
Roker walked onto set, sharing hugs and kisses with Guthrie and Kotb, while the crew applauded.
"To say we have missed you doesn't even begin to describe it," Guthrie said. "It is nothing without you here."
"The crew is weepy," Kotb said. "The crowd outside has been waiting for you. They've been bummed every day we've walked out there. They're like, 'Where is Al?'"
"I have missed you guys so very much. You are my second family and it's just great to be back — and wearing pants!" Roker joked.
He also credited his wife, Deborah Roberts.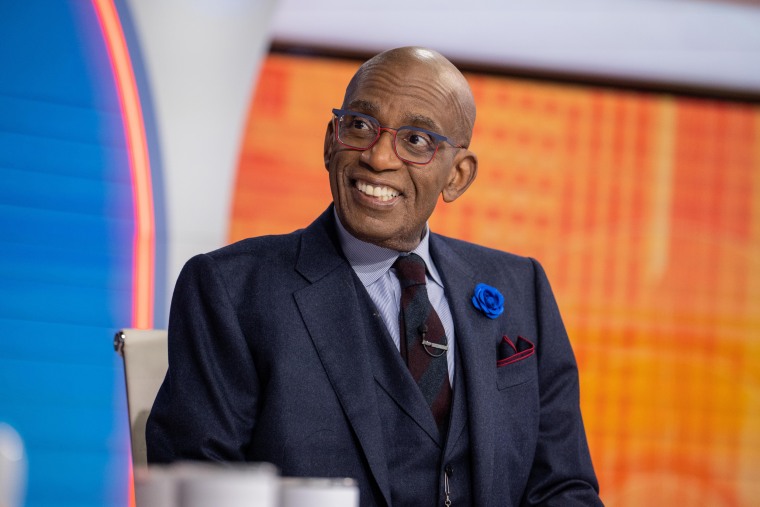 "She is the main reason I'm still here," he said.
Roker was first admitted to the hospital in November for a blood clot in his leg, which sent clots into his lungs, according to an Instagram update he shared at the time. 
He spent nearly a month in the hospital and was unable to co-host the Macy's Thanksgiving Day Parade, the first time he missed the event in 27 years.
Roker then spent another stint in the hospital, returning home once more on Dec. 8. 
"Home! So incredibly grateful to family, friends, medical folks, @todayshow family and all your thoughts and prayers," he wrote on Instagram, sharing photos of himself beaming and sporting gear from his alma mater, SUNY Oswego.