A small Alabama town has agreed to dole out $680,000 among nearly 200 poor people it had jailed for failure to pay court fines, settling a case that embodied a national movement to fight what reformers call the criminalization of poverty.
The lawsuit, filed in September 2015 by the Southern Poverty Law Center, alleged that Alexander City ran "a modern-day debtors prison" in which indigent defendants people had to pay off fines by serving time in the municipal jail at a rate of $20 a day.
Almost immediately after the suit was filed, the city of 15,000 changed its policies to allow poor people to pay off fines differently, either in installments or through community work, Alexander City's lawyer, Larkin Radley, said.
That brought the city more in line with a 1983 Supreme Court decision that banned jailing people because they couldn't afford to pay fines ─ a standard that eroded as the country moved to incarcerate more people and as local governments turned to municipal courts to help bolster revenues.
Related: Sentenced to debt: Some tossed in prison over unpaid fines
The rise of fee-based jailings drove stories of lives ruined ─ lost jobs, crippling debt, spiraling poverty. That, in turn, led to legal challenges that claimed courts were violating people's constitutional rights of due process and equal protection.
The backlash fueled lawsuits by civil rights groups in more than a dozen states, mostly in the South, targeting court systems small and large. The reformers' legal victories have slowly piled up, backed by the Justice Department's Civil Rights Division, which became focused on the issue during its investigation of Ferguson, Missouri where it found a court system that emphasized revenue over justice.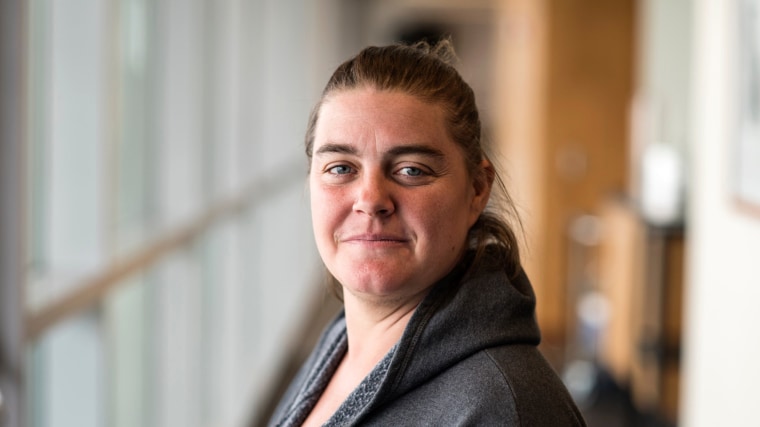 Related: Civil Rights Advocates Applaud Feds' Fight Against 'Debtors' Prisons'
In 2015, the Southern Poverty Law Center turned its focus on Alexander City.
The lawsuit focused on a two-year span in which about 190 people were jailed for failing to pay fines. The lead plaintiffs were Amanda Underwood, a mother jailed twice for failing to pay traffic fines, and D'Angelo Foster, who said he lost his job while in jail for not being able to pay fines related to guilty pleas for driving under the influence and possession of drug paraphernalia.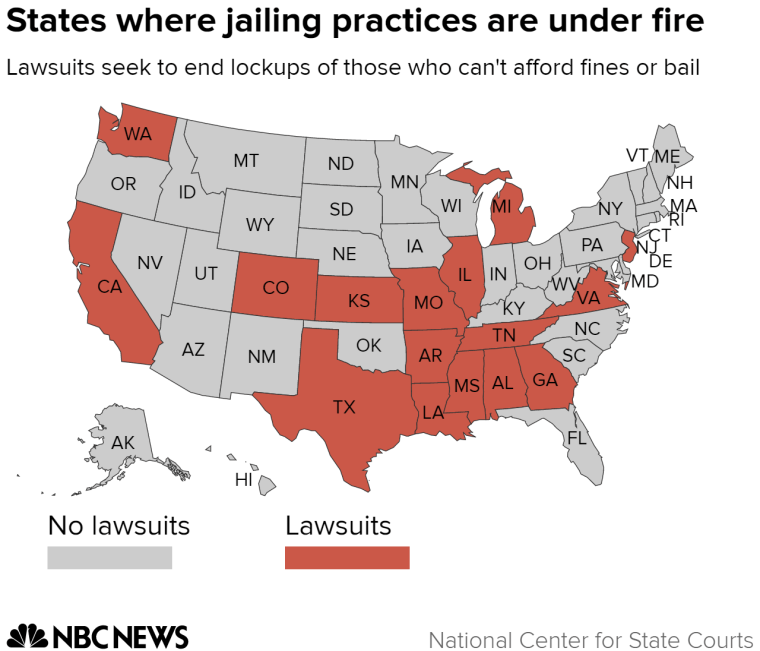 Although the city quickly moved to reform its jail system, the two sides took much longer to agree on how much to pay the plaintiffs in the class-action lawsuit. With help from a mediator, the SPLC and city agreed to a settlement, announced this week, that promises each plaintiff $500 per day they spent in jail. Underwood and Foster will be paid $15,000 each, according to court documents.
That, along with $202,000 in lawyers' fees, bring the total payout to $680,000.
Underwood, a mother of five, said in an interview that she planned to use the money to get back her suspended driver's license and to find stable housing. "I just want to get my life back on track with my children," she said.
Related: Reformers Seek to Undo Growth of New 'Debtors' Prisons'
Radley, who represented Alexander City, said the settlement was a better outcome than risking a trial that could have resulted in a much larger award. He also noted that the city's insurer was seeking a judge's ruling on whether it would have to pay for the claims.
SPLC Deputy Legal Director Sam Brooke said he hoped the settlement would be noticed by other courts with systems similar to the one Alexander City used to have ─ and persuade them to change.
"The thing about modern-day debtors prisons is you never know where they're going to be," Brooke said. "They happen in places with local jurisdictions that have little oversight. That's the only way a modern-day debtors prison can flourish. It only happens with people who are otherwise not accountable and no one is paying attention to them."