WETUMPKA, Ala. — A car full of teenagers collided head-on with a police car, killing three teens and an Elmore County sheriff's deputy, authorities said Monday.
A fourth teenager was taken to a hospital with life-threatening injuries. The crash happened around 7:45 p.m. Sunday on a rural two-lane road about 15 miles north of Montgomery, Elmore County Sheriff Bill Franklin said.
Austin Ray Augustine, 16, of Wetumpka, was driving a 2003 Infiniti G35. He was killed along with two 16-year-old passengers: Dylan Adler Bieber and Hoyt Elliot Hardin, also of Wetumpka.
The sole survivor was Nicholas Benjamin, 16, of Eclectic, another passenger in the Infiniti. Benjamin was flown to a hospital with injuries that troopers described as life-threatening.
The Infiniti collided with a Dodge Charger patrol car driven by Deputy James Bart Hart, 50. Benjamin and Hart were wearing seatbelts but the others were not, troopers said.
Hart was on duty and had just left the scene of an accident involving a deer, the sheriff said.
Elmore County Superintendent Jeff Langham said the Wetumpka High School gym would be used as a gathering place for students and families to spend time together Monday night.
"There are no words to describe this devastating loss here in our community," Langham said.
Ministers, school counselors, teachers and other school and community personnel will be available.
"Our prayers and support are with the families and friends of all the victims of this unimaginable tragedy," Langham said.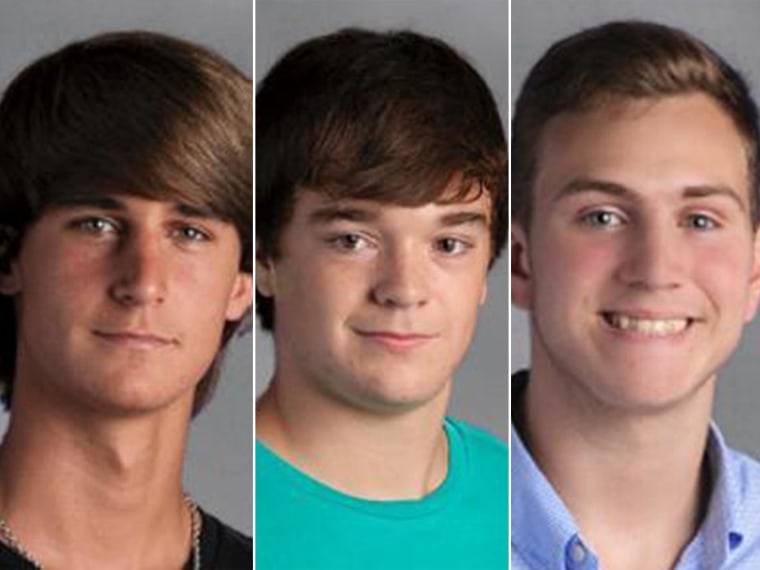 IN-DEPTH
— The Associated Press