Embattled Alabama Gov. Robert Bentley played the God card Monday as he apologized again for the seamy scandal that has upended his administration.
"I've asked God to forgive me because that's the most important thing," Bentley said while on a tour of the Limestone Correction Facility in Harvest, Ala. "I want back in His fellowship. And so I asked God to forgive me."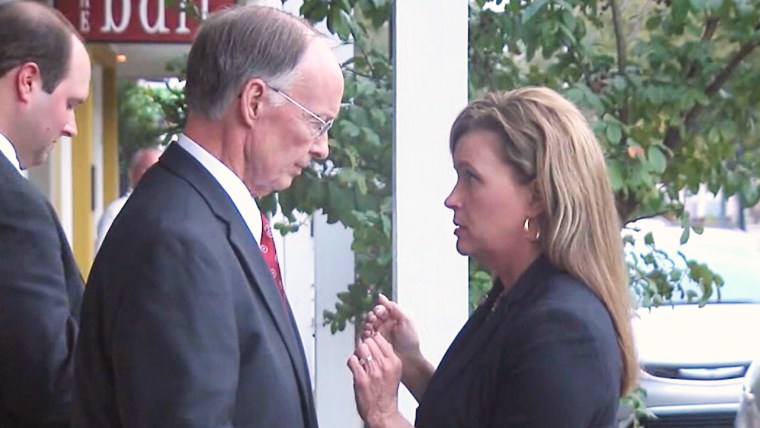 Bentley devoted less than three minutes of his remarks to the abrupt exit of his senior political adviser Rebekah Caldwell Mason last week amid allegations of an affair between the two.
And the 73-year-old sometime Sunday School teacher gave no sign that he intends to resign.
"I have humbly opened myself up to the people of this state and I have asked them to forgive me," Bentley said. "And let me continue to do the things they elected me for twice and that's to try to make their lives better. And that's what I'm going to do."
Both Mason and Bentley have denied having a physical affair. But steamy excerpts from a purported telephone conversation between them have cast doubts on those claims.
They alleged adulterers were outed by the former head of the Alabama Law Enforcement Agency who said he was fired because he refused to cover up Bentley's alleged affair with Mason.