The man killed by police responding to a shooting at an Alabama mall on Thanksgiving night was shot three times from behind, an attorney for his family said Monday.
Lawyer Benjamin Crump released the findings of an independent autopsy at a news conference in Birmingham, Alabama, that indicate Emantic "E.J." Fitzgerald Bradford Jr. was shot in the head, neck and back.
"We believe based on this forensic evidence that this officer should be charged with a crime," Crump said. "There's nothing that justifies him shooting E.J. as he's moving away from him. You're not a threat when you're running away."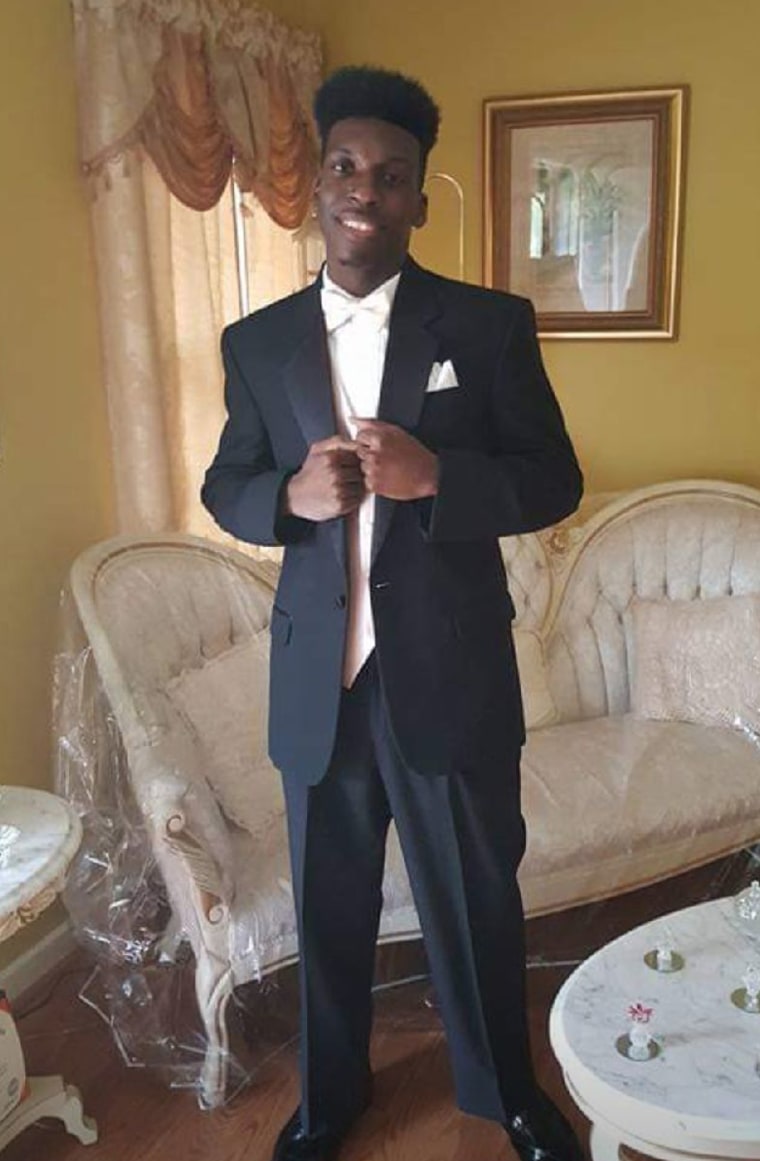 One of the bullets entered the back of Bradford's head and another near the back of his hip, according to the autopsy.
Bradford, 21, also had a laceration on his right eyebrow that might indicate he fell face forward.
"My son was murdered by this officer and that was cowardice," his father, Emantic Bradford Sr., a former corrections officer, said at the news conference. "You shot a 21-year-old person running away from gunfire. Never posed you a threat, never had nothing in his hand. Why did you shoot him? You can't explain that to me, 'cause that ain't training. That's cowardice."
The city of Hoover said in statement Monday that it encourages Crump and the Bradford family to submit the independent autopsy results to the Alabama Law Enforcement Agency, "so this new information becomes a part of the official investigation."
Hoover police said earlier Monday they would not release any evidence, including video of the fatal shooting, until the investigation is complete.
Bradford was killed by an officer responding to gunfire at the crowded Riverchase Galleria just before 10 p.m. ET on Thanksgiving night.
Hoover police said an argument between several young men led to gunfire.
The suspect in the shooting, Erron Brown, 20, was captured by the U.S. Marshals Service in Georgia on Thursday.