An Alabama man who has spent a decade in jail on a murder charge will have to wait at least a few more months before a jury can decide whether he's guilty.
Kharon Davis tried to get his case dismissed, arguing that he's been sitting behind bars for far too long.
But a judge last week ruled against him, saying the extraordinary delay ─ including seven trial dates that have come and gone ─ was Davis' fault, and not a violation of his Sixth Amendment right to a speedy trial.
"A ten-year delay from the time of arrest until the time of trial may constitute a denial of speedy trial under other circumstances, but not in the instant case as all delays in this case are attributable to the defendant," Houston County Circuit Court Judge Kevin Moulton wrote in a decision released Friday.
Davis' lawyer, Thomas Goggans, did not immediately return messages seeking comment on Tuesday.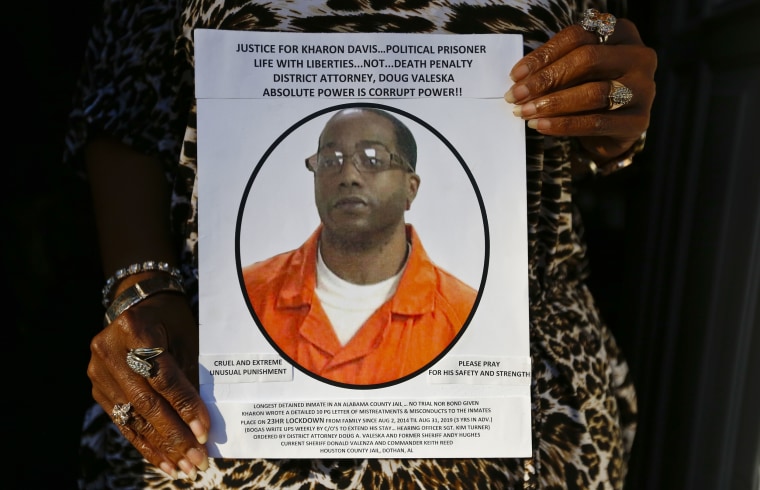 Davis, accused of participating in a fatal 2007 robbery in the city of Dothan, is among a relatively small number of contemporary cases in which people have been held for a decade or more before trial. They include a purported gang member who was held 10 years in a Miami jail before admitting in 2010 to killing his girlfriend and a schizophrenic Mississippi man held 11 years on a murder charge before prosecutors promised last year to move him to a mental institution.
Related: Rural and Small-Town Jails Are Driving America's High Incarceration Rate, Researchers Find
Davis had two co-defendants in the killing of Pete Reaves, which authorities have described as a drug-related robbery gone bad. One of the accused was acquitted in 2009. The other pleaded guilty in 2011 and is serving a 99-year prison sentence.
Authorities say Davis was the one who shot Reaves. He's been held in the Houston County Jail since June 9, 2007.
His current trial date is in September.
Davis post-arrest journey seems like a case study in the problems of jailing people who have not been proven guilty. But it appears to have less to do with factors driving America's reliance on pretrial detention ─ poor defendants' inability to post bail, courts' failure to offer alternatives to jail, the slow pace of justice in many rural areas ─ than an unusual combination of circumstances.
First, Davis is accused of capital murder, a charge for which few people, if any, would be offered bail at all, let alone some sort of out-of-court monitoring.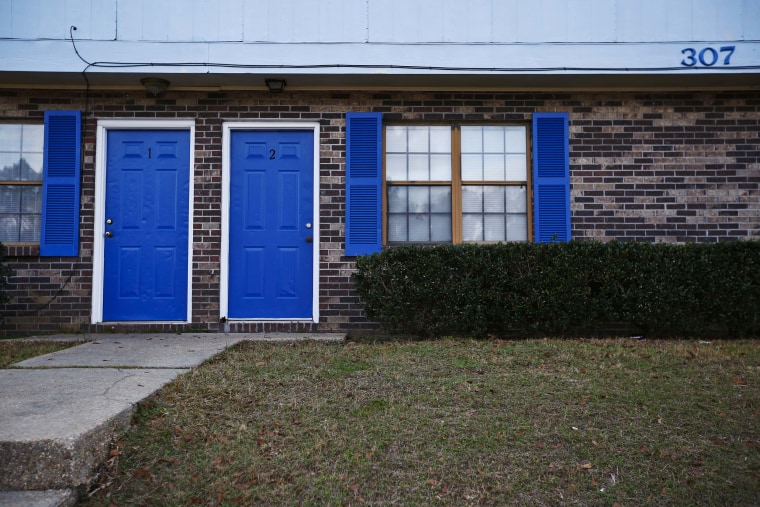 Then there are the myriad delays, outlined in Moulton's timeline of the case, caused by conflicts of interests on both sides, Davis' acrimonious relationship with his defense lawyers, difficulties finding replacement lawyers, the discovery of new evidence, a litany of defense motions, the resignation of a judge and the election of a new district attorney.
The reasons for some delays have been lost to time, as new judges and prosecutors have inherited the case.
Davis' request to dismiss the case hinged on the conduct of his first lawyer, Ben Meredith, whose son helped investigate the murder. At a preliminary hearing a month after the murder, Meredith cross examined his son, Frank Meredith.
Moulton, who took over the case after the original judge retired in 2010, said he didn't learn about that conflict until a year later. Meredith insisted his son's involvement in the case did not impair his ability to represent Davis, and Davis declined to pursue the issue, Moulton wrote. The judge nevertheless removed Meredith from the case in November 2011.
In his ruling, Moulton said Davis could not blame the state for allowing Meredith to represent him.
The judge also found no violations of Davis' rights in the delays that happened since.
"This Court, the State of Alabama, and defense counsel subsequent to Mr. Meredith have been diligent in attempting to try the defendant's case," Moulton wrote.