The God Squad has taken a big step towards becoming a reality.
The Alabama Senate voted 24 to 4 on Tuesday to allow the Briarwood Presbyterian Church, a megachurch located in suburban Birmingham, to break with precedent and establish its own police force.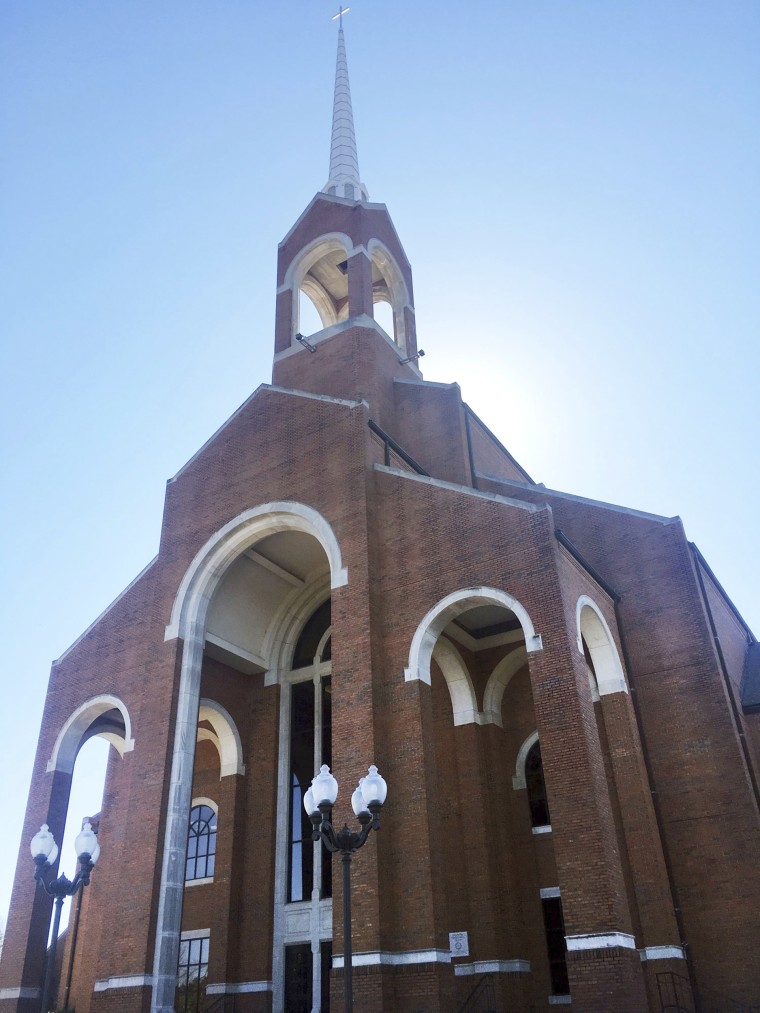 Now the issue is expected to be debated in the House in the coming weeks, a state official confirmed Wednesday.
Help wanted notices have not yet been posted on the church's web site. "We are waiting for the legislative approval before taking the next steps," church administrator Matt Moore said in an email to NBC News.
In an earlier press release, Moore wrote that any "personnel employed by the church will meet all requirements and be certified by the Alabama Peace Officer Training Commission."
"The police officers would be restricted to the church's campuses and be able to respond to emergency situations while coordinating with local authorities," he wrote.
Briarwood would not have its own jail or employ its own dispatchers. But it would pay the salaries of its police officers.
Headed by Pastor Harry Reeder, the 4,100-member church is pushing for its own police force because it is located some 10 miles south of downtown Birmingham and is home to a K-12 school and a theological seminary with 2,000 students and teachers.
Frightened by the 2012 massacre at the Sandy Hook Elementary School in Newtown, Connecticut and by "similar assaults at churches and schools," the church got the backing of Senate Majority Leader J.T. "Jabo" Waggoner who sponsored the bill. The powerful Republican represents the area.
The ACLU of Alabama opposes this bill and another called The Alabama Church Protection Act, which would allow churches to enlist armed congregants for security and provide them with legal protections if they shoot anybody.
"It's our view this would plainly be unconstitutional," Randall Marshall, the ACLU's Acting Executive Director, told NBC News earlier.
Some local police groups told NBC privately earlier they don't believe Briarwood needs its own force because the campus is already covered by deputies from both Jefferson and Shelby counties.
Several private universities in Alabama have a police force, but Briarwood would be the first church to have cops on the beat. And some opponents have expressed worries that churches that have their own police forces would be able to cover up crimes.