An Alabama police dog died after its handler accidentally left the animal inside a hot car, Gulf Shores police said this week.
Mason, a community relations dog that was not involved in the arrests of suspects, died at 11 p.m. Friday, a day after police said its handler, Cpl. Josh Coleman, left the animal inside a hot car.
Police did not say how long the dog, named Mason, was left inside the vehicle but said Coleman changed duties on Thursday and later remembered that the dog was left in the back seat of his patrol vehicle. Coleman took the animal to a veterinarian for treatment, but the following night the animal went into respiratory distress.
Mason had turned 3 years old just earlier this month, according to the department's Facebook page.
"This is a tragic occurrence that has left the entire organization mourning a terrible loss," the Gulf Shores Police Department said in a statement. "It also illustrates how easy it is to become distracted, and how quickly heat can affect those that we love that are particularly vulnerable to it."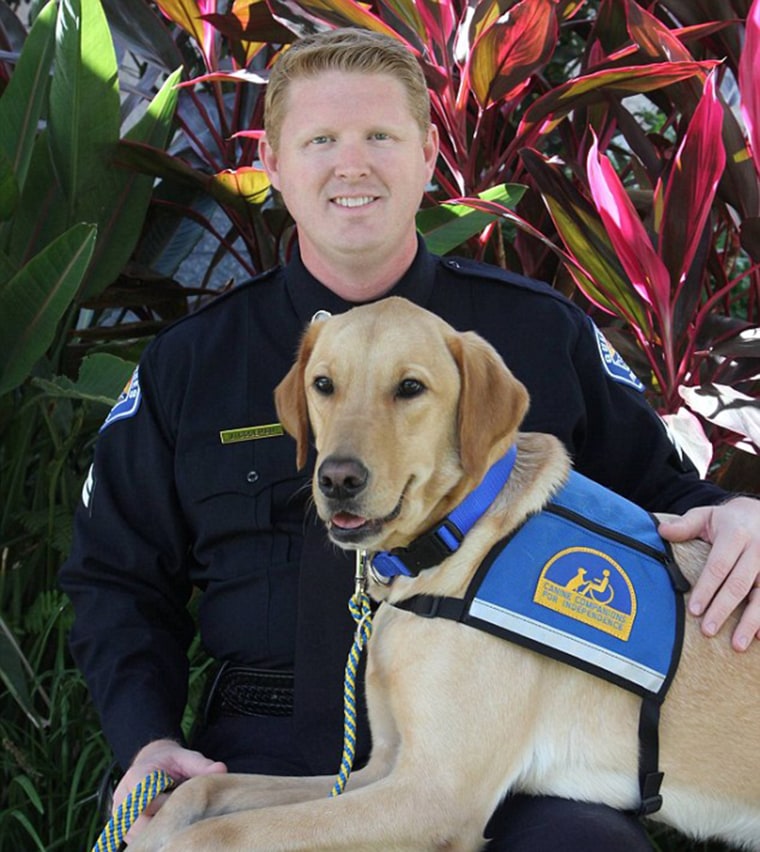 Police said the local prosecutor's office agreed that no criminal charges would be filed, but the district attorney's office will investigate the incident, police said. The police department conducted an internal investigation and disciplined Coleman, officials said without releasing details of the discipline.
Gulf Shores police Detective Sgt. Jason Woodruff said Coleman has been on the police force for eight years, and has acted as handler for Mason for the past year. The department said the animal's death has been "devastating" for Coleman.
The high temperature last Thursday was around 90 degrees in the region, according to the National Weather Service. The patrol car did not have remote heat indicators and other protective measures because Mason was not a police enforcement dog, police said. Those dogs typically spend more time inside vehicles.
Gulf Shores is a coastal town of around 10,700 on Gulf of Mexico about 30 miles west of Pensacola, Florida. An average of 38 children die each year from heat-related conditions after being left in vehicles, according to the advocacy group KidsandCars.org.