A $10,000 reward was offered Monday as police across the country were hunting for an "armed and dangerous" couple accused of kidnapping an Alabama woman at gunpoint during a home invasion Sunday morning.
Police in the Birmingham suburb of Vestavia Hills said a nationwide "be on the lookout" order was issued for Blake Fitzgerald and Brittany Harper, both 31, of Joplin, Missouri, who investigators said went on a crime spree in the early hours of Sunday.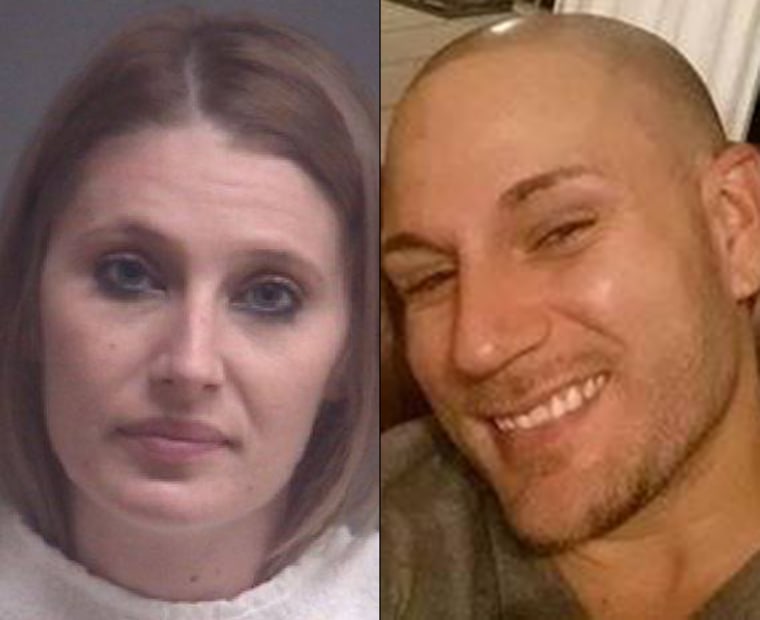 The U.S. Marshals Service's Gulf Coast Regional Fugitive Task Force offered a $10,000 reward for their capture Monday afternoon.
Both suspects are charged with felony counts of kidnapping and theft and Fitzgerald is also charged with first-degree burglary in Jefferson County, where Fitzgerald is accused of stealing a family's silver Ford Edge at gunpoint.
Fitzgerald and Harper forced a woman in the home into the car with them, drove about 9 miles to Grandview Hospital and let the woman out unharmed, police said.
Hours earlier, police said, the same couple robbed the manager of a Microtel Inn in Tuscaloosa. The pair stowed the man in the back of his blue Volkswagen Jetta and drove to a McDonald's in nearby Hoover, where they robbed a female manager at gunpoint in the parking lot, police said.
They fled — with the inn manager as a captive — after the woman threw her keys, began yelling for help and ran toward the restaurant, police said. The Jetta and the inn manager — who wasn't hurt — were found near the scene of the Vestavia Hills home invasion, police said.
Facebook profiles show that Harper and Fitzgerald listed themselves as "in a relationship" on Jan. 21. Vestavia Hills police Lt. Kevin York confirmed to NBC News that the pages were authentic.
Harper's page is littered with anti-police sentiments, including a post from Jan. 25 that reads: "I wasn't planning on going for a run today … but those cops came out of nowhere."
York told NBC station WVTM of Birmingham that investigators don't know what the pair could have been thinking.
"We don't know what the motivation is, and the only way is to catch them and talk to them," he said.