Two weeks after she was released on probation, a woman is back in an Alabama jail after she was arrested while trying to break in to it, sheriff's officials said Thursday.
Talisha Gwen McCann, 42, of Russellville in Franklin County, was held on multiple criminal counts, including possession of burglar's tools and possession of a controlled substance, after she was spotted on surveillance video using bolt cutters to try to slice through a fence at the jail late Tuesday night, the Franklin County Sheriff's Office said.
Sheriff Shannon Oliver told NBC station WAFF of Huntsville that McCann was on a mission to deliver prescription drugs and other contraband to other inmates. When she was arrested, she was carrying two gallon-size bags of tobacco, a cellphone and "a small amount of suboxone strips," Oliver said.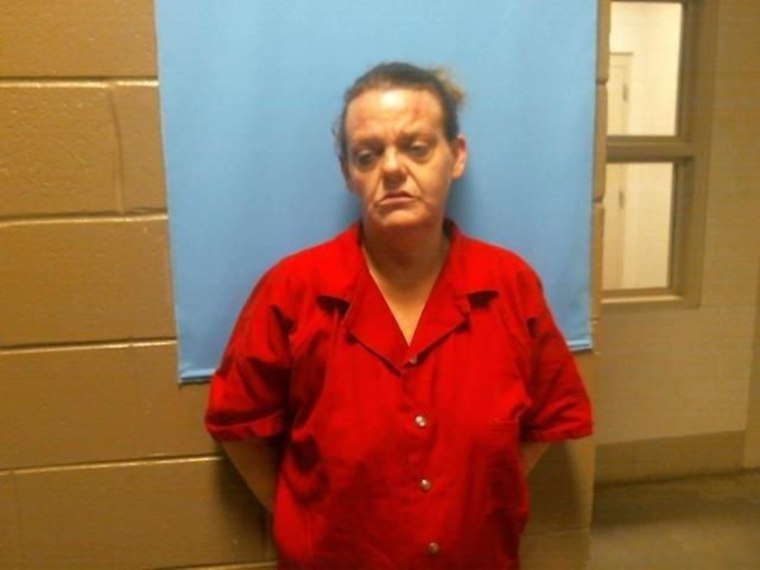 Suboxone is a drug used to help heroin addicts lessen their cravings.
Oliver said he's never had anyone try to break in to jail before, but it was a natural progression in the cat-and-mouse game corrections officials play with people trying to get contraband in to inmates.
"This is a constant battle every day," Oliver told WAFF. "They try to throw stuff over the fence, or they'll leave it where, maybe if [inmates] go out to clean, they can pick it up or something of that nature."
Corrections records show that McCann was released from the same jail in late July on probation. The charges in that case weren't recorded, but court records show that she was indicted in May on charges of possession of a controlled substance.