An Alabama woman who texted someone saying she might be in trouble around the time she disappeared last month was found dead in a shallow grave, police said.
The body of Paighton Houston, 29, was discovered Friday behind a home in Hueytown, which is southwest of Birmingham, the district attorney said. Houston was from Trussville, which is just northeast of Birmingham.
No arrests have been announced, and a cause of death was not released.
"Our thoughts and prayers are with the Houston family as they begin the grieving process," Trussville police said in a statement.
The Jefferson County Sheriff's Office is handling the death investigation, Trussville police said, and sheriff's Chief Deputy David Agee saidthat Houston's death had not yet been determined to be a homicide, AL.com reported.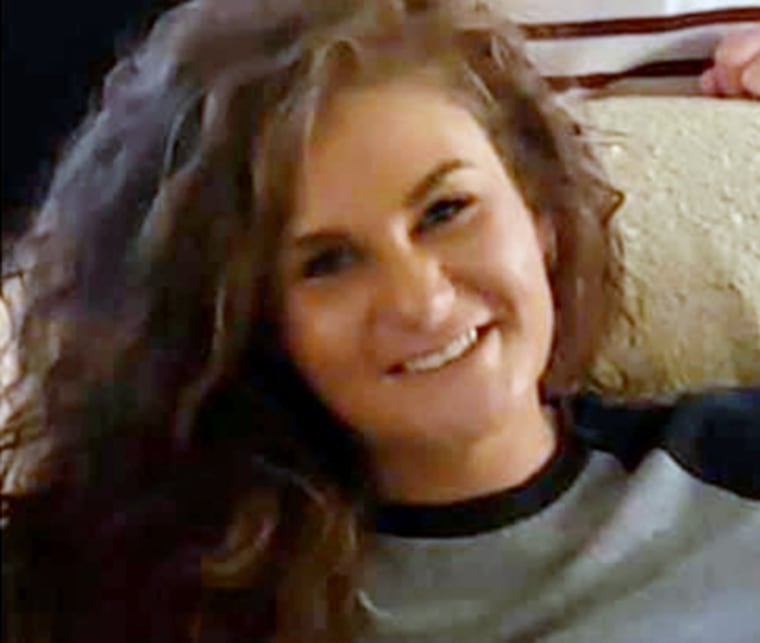 Lynneice Washington, district attorney for Jefferson County Bessemer Cutoff District, said the body was intact and exhumed from a "shallow hole" in a muddy back yard area.
Washington said the body was wrapped up in a cloth, according to video of a briefing from NBC affiliate WVTM of Birmingham. The station reported that the home near where the body was found is vacant.
"Whenever you find the remains of a person, it's always hard, because there are family members attached to those remains," Washington said. "... The only thing we can do at this point is to try and give them justice."
Houston's whereabouts had been unknown since Dec. 20, officials have said.
She was last seen leaving a bar in Birmingham, the Tin Roof, with two men, and appeared to leave willingly, police have said.
Family members have said they received a text from Houston saying she didn't know where she was and feared she was in trouble. After that text, calls to Houston's phone went straight to voice mail, WVTM has reported, and her bank account had not been accessed.
"Right now, we have a lot more questions than answers,'' Agee, the chief deputy, said, according to AL.com. "But we hope to have those answers real soon."
Gov. Kate Ivey had offered a $5,000 reward for credible information in the case, which added to another $5,000 reward offered by Crime Stoppers.