Alabama's controversial Supreme Court Chief Justice, Roy Moore, urged the state's governor on Tuesday to oppose a federal judge's decision to strike down the state's gay marriage ban, saying "we must act to oppose such tyranny" being imposed by "judicial fiat."
Moore, known for unsuccessfully trying to block the removal of a plaque bearing the Ten Commandments that he'd installed at the state courthouse in 2001, told Gov. Roy Bentley in a letter that nothing in Alabama's constitution allowed the federal government to "redefine" marriage to include gays and lesbians. The state supreme court, he said, has described marriage as a "divine institution."
"Today the destruction of that institution is upon us by federal courts using specious pretexts based on the Equal Protection, Due Process and Full Faith and Credit Clauses of the United States Constitution," he wrote in the letter posted to AL.com.
Moore was reacting to the decision on Friday by U.S. District Judge Callie V.S. Granade to throw out Alabama's same-sex marriage ban. She ordered a 14-day stay on her ruling on Sunday to allow the state time to appeal, though she said the state wasn't likely to succeed.
Moore said Alabama laws "have always recognized the Biblical admonition stated by our Lord," which he said limited marriage to opposite-sex couples.
"I ask you to continue to uphold and support the Alabama constitution with respect to marriage, both for the welfare of this state and for our posterity," he said in the letter to Bentley. "Be advised that I stand with you to stop judicial tyranny and any unlawful opinions issued without constitutional authority."
Excluding Alabama, 36 states, plus the District of Columbia, allow gay men and lesbians to wed. The Supreme Court said in mid-January that it would hear a challenge from four states to same-sex marriage bans, with many experts predicting that the nation's highest court will finally settle the gay marriage question nationwide.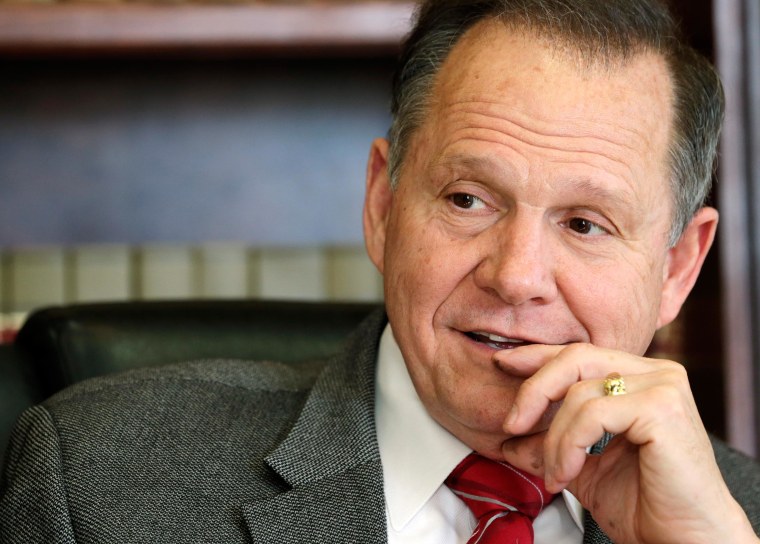 IN-DEPTH