Alabama's top judicial official, Roy Moore, issued a memo on Tuesday telling the state's probate judges that they're not required to issue marriage licenses to same-sex couples though a federal court has ruled they must.
It was the latest exchange over a federal judge's decision in early January striking down Alabama's gay marriage ban. After Moore said he believed the ruling only applied to the state attorney general, the federal judge responded that it meant state judges had to provide the licenses.
Moore, Alabama's controversial state Supreme Court known for installing a plaque of the Ten Commandments in 2001, issued a memo to the probate judges a few hours after the 11th U.S. Circuit Court of Appeals declined to hear the state's challenge to ending the gay marriage ban.
"I hope this memorandum will assist weary, beleaguered, and perplexed probate judges to unravel the meaning of the actions of the federal district court in Mobile, namely that the rulings in the marriage cases do not require you to issue marriage licenses that are illegal under Alabama law," Moore wrote.
He later added that the judges "would in my view be acting in violation of their oaths to uphold the Alabama Constitution if they issued marriage licenses prohibited under Alabama law."
Thirty-six states and the District of Columbia allow gays and lesbians to wed. The nation's high court is expected to settle the gay marriage question nationwide by the end of its term this summer.
The Southern Poverty Law Center, a civil rights group, filed a judicial ethics complaint against Moore last week, saying previous comments he'd made urging judges to disregard the federal judge's ruling were "encouraging lawlessness." The center said it had lodged the complaint with the state's Judicial Inquiry Commission.
On Tuesday, the center said it had made an additional complaint regarding comments that Moore made recently on a talk radio show about gay marriage and whether he could follow a Supreme Court order on the matter. The center urged the judicial commission to act quickly.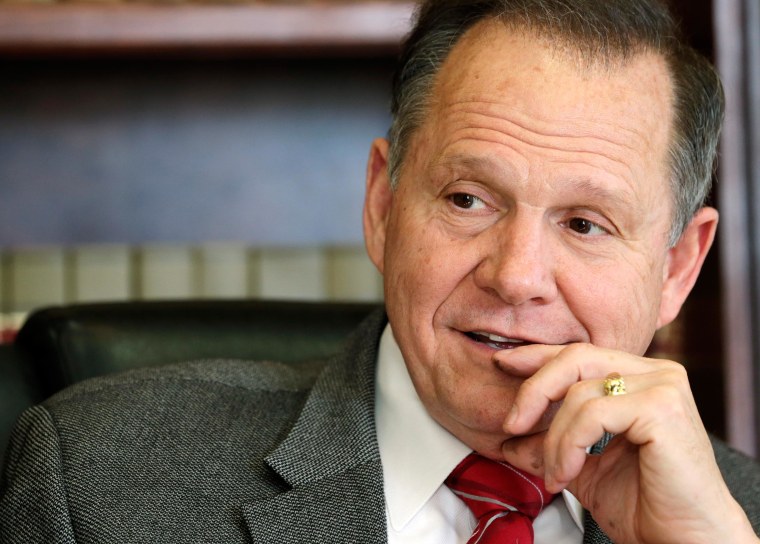 IN-DEPTH