Three university students who claimed they were victims of a racially-motivated attack on a bus in Albany, New York, will now face charges for assault and misleading police about the alleged incident.
The three black, female students at the State University of New York in Albany told authorities they were called racial slurs and "harassed and assaulted" by a group of 10 to 12 white men and women on a city bus just after 1 a.m. on Jan. 30, according to a statement from SUNY Albany President Robert J. Jones released at the time.
All three said they were injured during the alleged attack and one of the students was transported to a local hospital with unidentified injuries, according to NBC affiliate WNYT.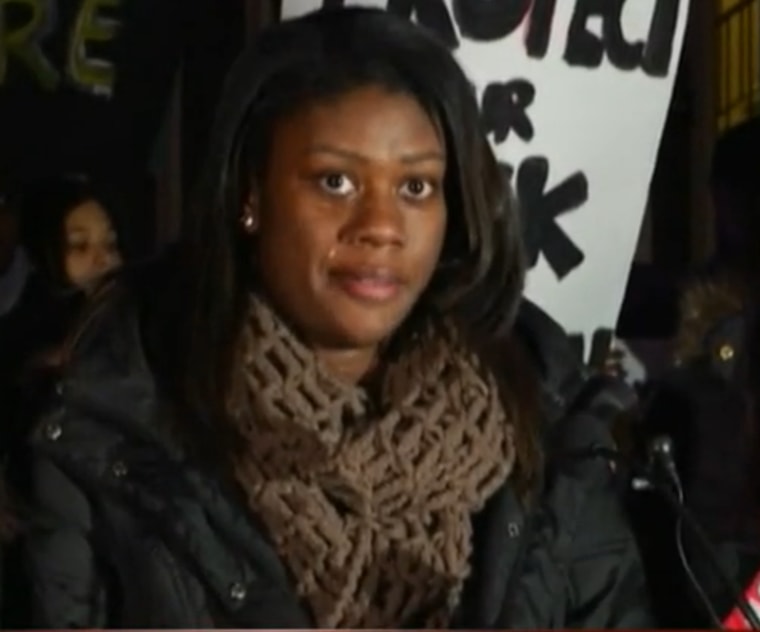 But the University Police Department announced plans to charge the women —Ariel Agudio, 20, Alexis Briggs, 20, and Asha Burwell, 20 — on Thursday with assaulting a passenger on the bus and falsely reporting an incident.
Police said in a statement that evidence gathered during their three-week investigation showed the students' initial claims "that they were victimized, were false" and that the women themselves allegedly assaulted a 19-year-old female passenger.
The charges against the women were supported by interviews with the 35 passengers on board the bus at the time of the incident, security camera footage from the bus and four videos taken by passengers on their mobile phones, according to the police statement.
Calls to the defense attorney of one of the students were not immediately returned.
The January incident initially sparked protests at the university, with hundreds attending a rally in support of the alleged victims.
SUNY Albany President Jones had said he was "deeply concerned, saddened and angry" about the alleged attack at the time.
In a statement to NBC News on Thursday, Jones said he had been informed of the outcome of the police investigation.
"This matter is now in the hands of the criminal justice system," he said in the statement. "I look forward to the resolution of this case."
"I ask the community for its continued patience and respect as the judicial process continues," he added.
All three students will face charges of assault in the third degree and falsely reporting an incident in the third degree, according to the police statement, with Agudio facing additional charges of attempted assault in the third degree and attempted criminal mischief in the fourth degree.
They are due to be arraigned in Albany City Police Court on Feb. 29.