Albert Maysles, the documentary filmmaker and cinematographer behind "Grey Gardens," a look at the bizarre lives of two sisters; Rolling Stones film "Gimme Shelter"; cinema verite classic "Salesman"; and Muhammad Ali docu "When We Were Kings" died Thursday of natural causes. He was 88.
Maysles had most recently been working as co-cinematographer on the documentary "Keith Haring & the Moving Mural" and was in post-production on his own documentary "In Transit."
Maysles had long collaborated professionally with his brother David, but the latter died in 1987. The pair were Oscar nominated in 1974 for the documentary short subject "Christo's Valley Curtain." They also shared an Emmy in 1987 for "Vladimir Horowitz: The Last Romantic," Albert shared an Emmy with others in 1991 for "Soldiers of Music."
Albert Maysles had 74 credits as cinematographer, and 49 as director or co-director.
The Maysles brothers' 1968 documentary feature "Salesman" followed four salesmen as they traveled door to door selling expensive Bibles to people who couldn't afford them.
Their 1970 film "Gimme Shelter" followed the Rolling Stones on tour; much of the film was devoted to the tragedy at Altamont, where the Stones were playing and the Hells Angels were providing security; the film captured the violence that resulted.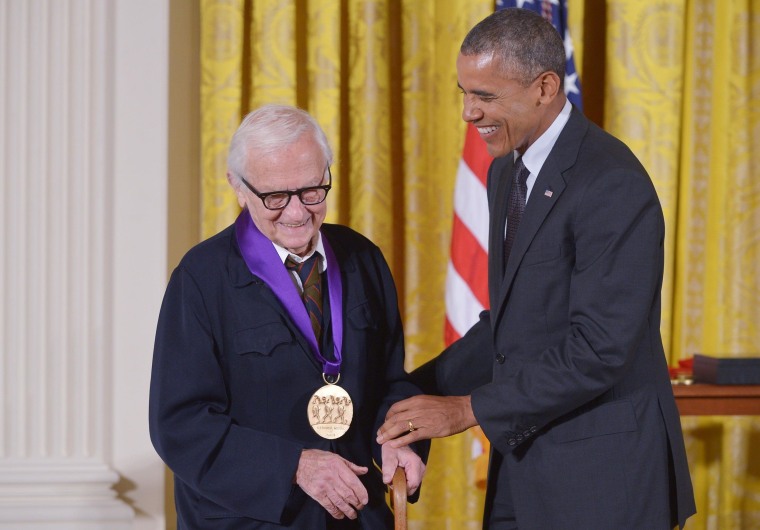 — Reuters