The chief of the Albuquerque Fire Department said he is examining training procedures after a dispatcher hung up on a 911 caller seeking help for a 17-year-old who was dying after being shot last month.
Albuquerque Fire Chief David Downey on Wednesday called the actions of dispatcher Matthew Sanchez on June 26 "unforgivable" and said Sanchez should not have hung up on the caller.
"We hung up on her. I was stunned," Downey told NBC station KOB. "People should be outraged, and they should hold us accountable," he said.
In audio released this week, Sanchez appears to get frustrated while asking whether the gunshot victim, 17-year-old Jaydon Chavez-Silver, is breathing.
After the caller responds with foul language, he says, "OK, you know what, ma'am? You can deal with yourself, I'm not going to deal with this, OK?" shortly before the line disconnects, cutting the woman off mid-sentence. Chavez-Silver later died.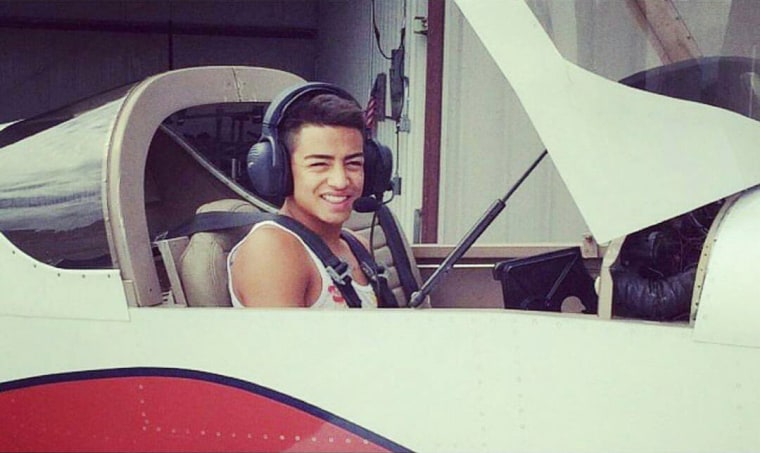 Downey said he is evaluating where training may have fallen short. He told the station that Sanchez dispatched an ambulance 80 seconds before he hung up on the caller.
"To say somebody used a swear word or elevated tones — that's an excuse," Downey said in the interview. "Our job is to work through that and understand the situation they're in, and do our job well."
All uniformed fire department members, including dispatchers, will begin receiving crisis intervention training on Monday, but a department spokesperson said the training had been in the works for months.
Downey said he heard the 911 call the day after it happened, and immediately pulled Sanchez from dispatch duties and launched an investigation.
Downey apparently made his first public statements on the call this week, after the audio was made public. A fire spokesperson said Thursday that "the department does not make public statements while an investigation is underway."
The Fire Department spokesperson said it does not appear that fire officials told Chavez-Silver's family that the dispatcher hung up on the caller.
The slain teen's mother, Nicole Chavez, said in a statement Monday that "We heard rumors about the 911 operator hanging up on the caller when Jaydon was shot but had no other information." She said listening to the call was "heartbreaking."
Sanchez resigned Tuesday, a day after the audio was released. He had been with the fire department for 10 years, and was a dispatcher for the last 3 years and 5 months, officials said.
No arrests have been made in the shooting.