Oscar-nominated actor Alec Baldwin will be charged with involuntary manslaughter in the fatal shooting of cinematographer Halyna Hutchins on the New Mexico set of the Western movie "Rust," prosecutors said Thursday.
Baldwin and the film's armorer who was in charge of weapons on the set, Hannah Gutierrez-Reed, will each face two counts of involuntary manslaughter, according to New Mexico First Judicial District Attorney Mary Carmack-Altwies.
The first assistant director, David Halls, "has signed a plea agreement for the charge of negligent use of a deadly weapon," which is likely to lead to six months of probation, prosecutors said. He has also agreed to testify for the state, officials said.
More coverage of the fatal 'Rust' shooting
"This decision distorts Halyna Hutchins' tragic death and represents a terrible miscarriage of justice," according to a statement by Baldwin's attorney, Luke Nikas.
"Mr. Baldwin had no reason to believe there was a live bullet in the gun — or anywhere on the movie set. He relied on the professionals with whom he worked, who assured him the gun did not have live rounds. We will fight these charges, and we will win."
An attorney for Gutierrez-Reed also vowed to prove his client isn't culpable.
"Hannah is, and has always been, very emotional and sad about this tragic accident. But she did not commit involuntary manslaughter," Jason Bowles said in a statement.
"These charges are the result of a very flawed investigation, and an inaccurate understanding of the full facts. We intend to bring the full truth to light and believe Hannah will be exonerated of wrongdoing by a jury."
Punishment could be up to 5 years behind bars
Involuntary manslaughter is a fourth-degree felony and is normally punishable by up to 18 months behind bars and a $5,000 fine, prosecutors said. But a firearm enhancement on the charges could make the crime punishable by a mandatory sentence of five years in jail, prosecutors said.
"After a thorough review of the evidence and the laws of the state of New Mexico, I have determined that there is sufficient evidence to file criminal charges against Alec Baldwin and other members of the 'Rust' film crew," Carmack-Altwies said in a statement.
"On my watch, no one is above the law, and everyone deserves justice."
Hutchins was fatally shot nearly 15 months ago during the filming of "Rust" at the Bonanza Creek Ranch in New Mexico on Oct. 21, 2021. Baldwin was rehearsing with a pistol for a scene set inside a church when the gun went off, killing Hutchins and wounding the director, Joel Souza.
No charges will be filed in connection with Souza's wounding, the prosecutors said.
Prosecutor: A 'disregard for safety' led to tragedy
"If any one of these three people — Alec Baldwin, Hannah Gutierrez-Reed or David Halls — had done their job, Halyna Hutchins would be alive today. It's that simple," special prosecutor Andrea Reeb said in a statement.
"The evidence clearly shows a pattern of criminal disregard for safety on the 'Rust' film set. In New Mexico, there is no room for film sets that don't take our state's commitment to gun safety and public safety seriously."
Hutchins, 42, is survived by her husband, Matthew Hutchins, and their son, Aldous, who was 9 at the time.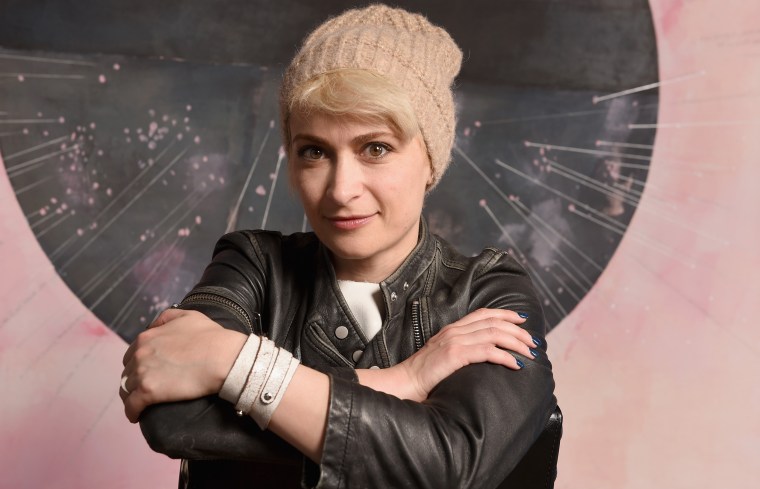 The family said it supports the prosecutors' decision to seek criminal charges.
"We want to thank the Santa Fe Sheriff and the District Attorney for concluding their thorough investigation and determining that charges for involuntary manslaughter are warranted for the killing of Halyna Hutchins with conscious disregard for human life," according to a statement by attorney Brian Panish, who is representing the family.
"Our independent investigation also supports charges are warranted. It is a comfort to the family that, in New Mexico, no one is above the law. We support the charges, will fully cooperate with this prosecution, and fervently hope the justice system works to protect the public and hold accountable those who break the law."
Charges will be formally filed by the end of the month, likely leading to a preliminary hearing within 60 days, Carmack-Altwies said.
That's when a judge will rule whether prosecutors have presented enough evidence to proceed with a trial, according to the prosecutor.
"There is a very clear process for pursuing justice in this case," Carmack-Altwies said. "We are committed to upholding the integrity of that process to ensure equal justice under the law."
The announcement about the charges came three months after the Sante Fe Sheriff's Office submitted its investigative findings to prosecutors.
Santa Fe County Sheriff Adan Mendoza told ABC's "Good Morning America" in April that he believed there was a "degree of neglect" on the set of "Rust." But he left decisions about criminal charges to the district attorney's office.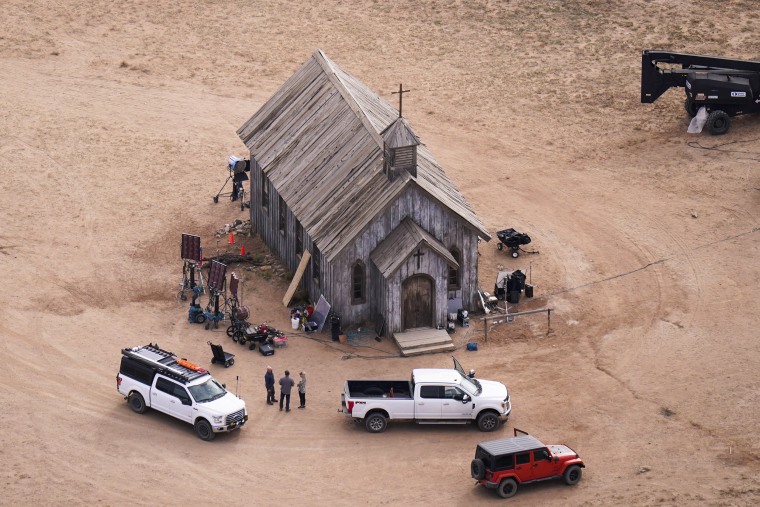 In early October, Hutchins' husband reached a settlement in his wrongful death lawsuit against the producers of "Rust," including Baldwin.
Matthew Hutchins said in a statement that filming would resume in January and he would join the project as an executive producer as part of the agreement.
"Throughout this difficult process, everyone has maintained the specific desire to do what is best for Halyna's son," Baldwin said in an Instagram post after the settlement was announced. "We are grateful to everyone who contributed to the resolution of this tragic and painful situation."
Baldwin maintains he's not responsible for death
New Mexico's Office of the Medical Investigator determined that the shooting was an accident based on autopsy results and a review of law enforcement documents, according to The Associated Press.
In an interview with ABC News' George Stephanopoulos in December 2021, Baldwin gave his first public account of the fatal shooting and claimed that he did not pull the trigger. He forcefully insisted that he was not to blame and said he did not feel guilty about the incident.
"I feel that someone is responsible for what happened, and I can't say who that is," he said. "But I know it's not me."
Baldwin added that, if he could, he "would go to any lengths to undo what happened."
"Rust," set in Kansas in the 1880s, stars Baldwin as a graying outlaw who goes on the run with his estranged grandson after the boy accidentally kills a local rancher, according to a plot synopsis on the Internet Movie Database.
Souza is expected to return as the director when filming picks back up this month. He previously directed the under-the-radar independent crime dramas "Crown Vic" and "Break Night."
Baldwin is a prolific actor known for playing executive Jack Donaghy in the NBC sitcom "30 Rock," impersonating former President Donald Trump on "Saturday Night Live," and appearing in films such as "Beetlejuice" and "Glengarry Glen Ross."
He was nominated for a best supporting actor Oscar for "The Cooler," released in 2003.