Actor Alec Baldwin may face charges again in the "Rust" movie set shooting after a second analysis of the gun involved alleges he pulled the trigger. 
Baldwin has consistently maintained he did not pull the trigger of the pistol that fatally shot cinematographer Halyna Hutchins and wounded director Joel Souza on the New Mexico set in October 2021. 
Involuntary manslaughter charges were dismissed in April, with prosecutors saying the gun might have been modified before the shooting and malfunctioned. Prosecutors commissioned a new analysis of the gun. 
A new gun analysis report assembled for Santa Fe County special prosecutors Kari T. Morrissey and Jason J. Lewis, dated Aug. 2, found that the gun had not been modified.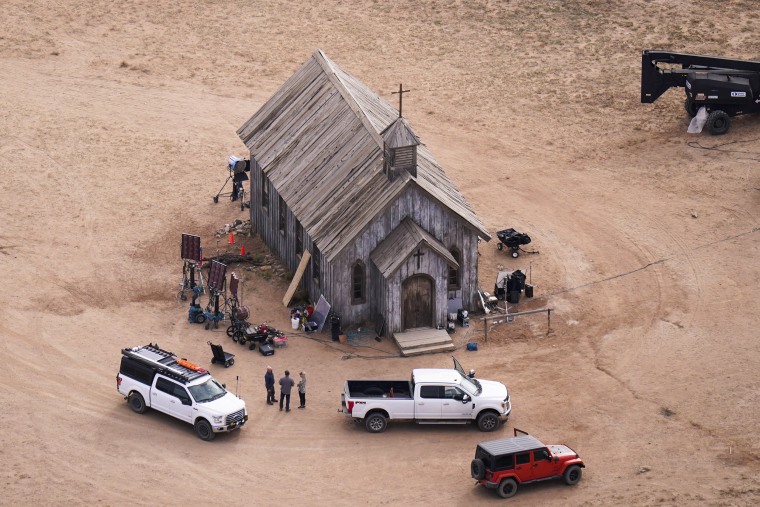 The analysis, conducted by firearms expert Lucien C. Haag of Carefree, Arizona, and forensic science consultant Michael G. Haag of Albuquerque, New Mexico, analyzed the Colt .45 prop revolver, cartridges and footage from filming.
The experts had replaced parts of the gun that were broken during FBI analysis and said the gun fired as designed.
"Although Alec Baldwin repeatedly denies pulling the trigger, given the tests, findings and observations reported here, the trigger had to be pulled or depressed sufficiently to release the fully cocked or retracted hammer of the evidence revolver," Lucien Haag wrote.
"From an examination of the fired cartridge case and the operationally restored evidence revolver, this fatal incident was the consequence of the hammer being manually retracted to its fully rearward and cocked position followed, at some point, by the pull or rearward depression of the trigger," he wrote. 
The report included frames from videos on the set submitted to the experts, which showed Baldwin in Western garb in a mock church. One frame showed him "cocking the silver-colored hammer of a long barreled revolver with his right index finger ending up on or near the trigger," Haag wrote.  
Two other frames showed Baldwin's right index finger "inside the trigger guard and either on, or near the trigger," Haag wrote.
The report was included in a motion filed Tuesday by the attorneys for "Rust" armorer Hannah Gutierrez-Reed, who is charged with involuntary manslaughter and evidence tampering. The motion raised the report's findings and asked for jury instructions about causation.
Representatives for Baldwin declined to comment on the findings.
Morrissey said Wednesday: "Charges against Mr. Baldwin are being considered but a final decision has not yet been made. We won't be pressured by Ms. Gutierrez's attorneys or anyone else in this regard."