Far-right radio host and conspiracy theorist Alex Jones "resolved" his lawsuit with Greek yogurt giant Chobani and retracted his comments about the company on Wednesday — just a few weeks after the foodmaker sued him over what it said were false and defamatory comments.
"During the week of April 10, 2017, certain statements were made on the Infowars Twitter feed and YouTube channel regarding Chobani, LLC that I now understand to be wrong," Jones, who runs the website Infowars.com, announced in a video on his YouTube Channel. "The tweets and video have now been retracted, and will not be re-posted.
"On behalf of Infowars, I regret that we mischaracterized Chobani, its employees and the people of Twin Falls, Idaho, the way we did," he continued. Jones' channel has more than 2 million followers.
And Chobani told NBC News in a brief statement Wednesday afternoon: "The case has been resolved."
The company operates its major yogurt plant in Twins Falls, Idaho, one of two cities in the state that offer a refugee resettlement center which was the focus of Jones' since-retracted story.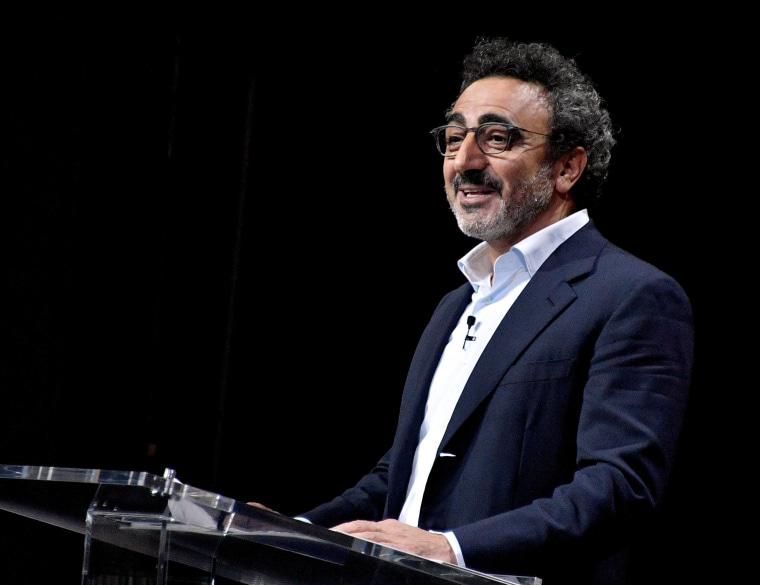 Chobani filed its suit in Idaho District Court in Twin Falls, naming Jones and Infowars as well as media company Free Speech Systems as defendants.
Chobani sued Jones on April 24, accusing him of posting false and defamatory information alleging that the company was linked to an assault case involving refugee children that had nothing to do with the company and that Chobani was linked to an increase in tuberculosis in the area.
Jones did not strike such a conciliatory tone the day after the suit was filed, saying in a video, "Oh Chobani, get ready" and that he and his supporters were "never backing down."
Chobani's CEO Hamdi Ulukaya, a Turkish immigrant turned billionaire after he founded the yogurt company in 2007, has been threatened and drawn right-wing ire for employing more than 300 refugees at his factories and starting a refugee advocacy foundation.