Alex Murdaugh filed a notice Thursday to appeal his convictions in the killings of his wife and one of their sons and the life sentence handed down by a judge.
A jury convicted Murdaugh, 54, last week of two counts of murder in the fatal shootings of Margaret, 52, and their youngest son, Paul, 22, in June 2021.
Murdaugh, once an influential lawyer in the state, was also convicted of two weapons charges on March 2 after around three hours of deliberations.
Circuit Judge Clifton Newman sentenced him to life in prison without parole the next day.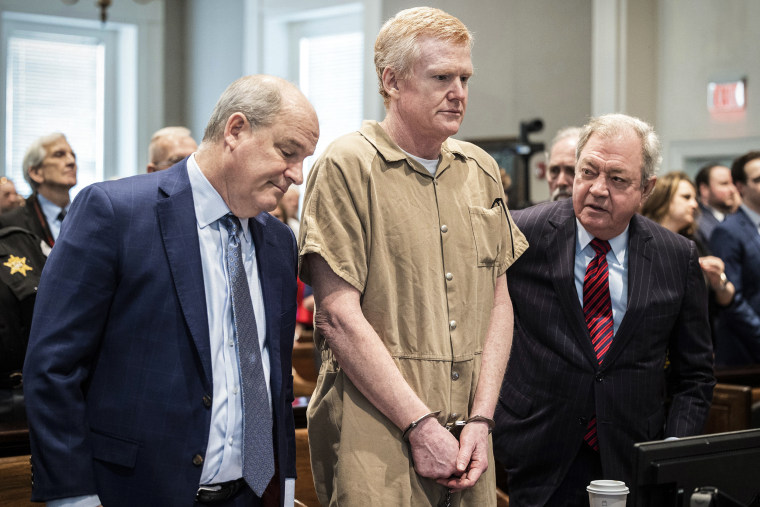 The notice filed in court Thursday does not include arguments.
Attorneys for Murdaugh listed in the appeal notice documents did not immediately respond to requests for comment Thursday evening.
One of them, Dick Harpootlian, had raised issues at trial about the preservation of the crime scene.
Murdaugh's lawyers moved for a mistrial after the jury reached the guilty verdicts, but Newman denied the motion and said there was sufficient evidence for the jury to have reached its guilty verdicts.
Margaret Murdaugh and Paul Murdaugh were fatally shot near dog kennels on the family's hunting lodge estate in rural Colleton County.
Alex Murdaugh called 911 at 10:07 p.m. June 7, 2021, claiming that he had been away and had returned to find them killed.
Prosecutors said he killed them to distract from a widening probe into long-running financial misdeeds, which included allegations that he stole from his clients, and to gain sympathy.