A Florida teenager suffered "a huge gash" on his leg in a shark attack on Sunday afternoon, officials and a witness said.
The Neptune Beach Police Department said the teen was pulled from the surf by other swimmers after he was bitten on the leg. The lacerations were consistent with a 5- to 6-foot shark, police added.
The victim was transported to a local hospital where he is in stable condition with non-life threatening injuries, according to police. The force said "bites of this nature are extremely rare for our area" but urged beachgoers to "exercise caution" in the water.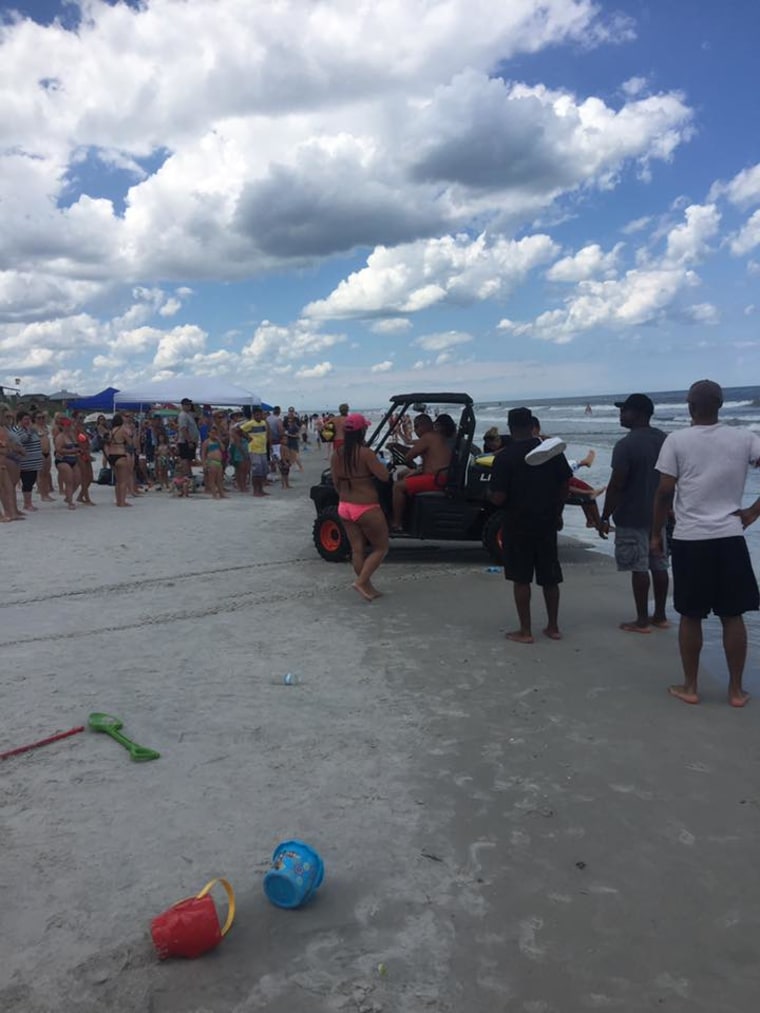 One witness told NBC station WLTV that he was at a beach east of Jacksonville just before 3 p.m. ET when he heard a yell — then saw a woman carrying a boy out of the water.
"Someone [was] saying, 'Oh, my God, he got bit,'" the witness, who wasn't identified, told the station. "All you see is blood dripping and dripping."
The victim is 13-years-old, according to the station.
Meanwhile, officials on the other side of the country were investigating a potential shark attack in California.
Newport Beach police said told NBC Los Angeles they received reports that a woman swimming in the water was bitten at Corona del Mar State Beach around 5 p.m.
Lifeguards found the woman in distress in the water with what appeared to be bite wounds on her torso, Newport Beach City Police spokeswoman Tara Finnigan said, according to the station.