New Mexico state police on Friday arrested a man they say drove two escaped prison inmates from the southeast part of the state to Albuquerque last week, allegations which if true would account for how the prisoners traveled so far so quickly.
Jesus S. Quintana, 46, Lake Arthur, is charged with two counts of assisting escape and two counts of furnishing articles for a prisoner's escape, state police said.
Joseph Cruz, 32, and Lionel Clah, 29, escaped from a prison van in Artesia the night of March 9, and were recaptured March 11 and March 12 in Albuquerque, nearly 250 miles away.
Clah allegedly told police that a man matching Quintana's description picked them up in his Ford Mustang after they escaped from the van, helped them cut off their handcuffs and shackles, gave them clothes and drove them to Albuquerque in exchange for money.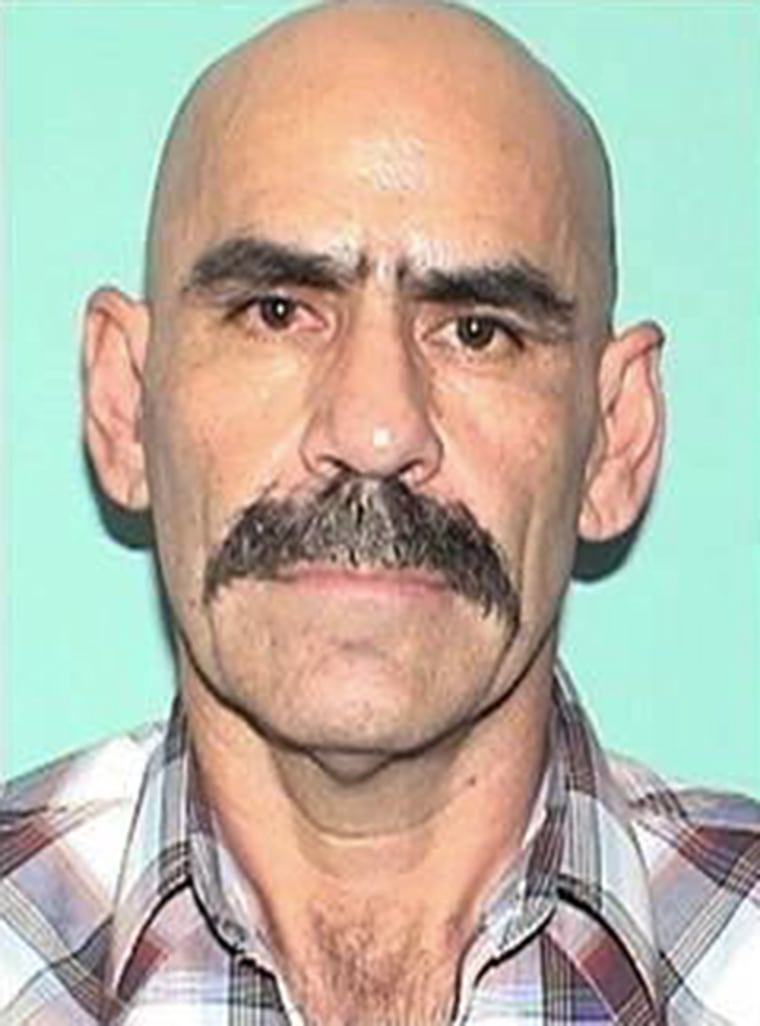 Quintana confessed in an interview with investigators Friday, and said he needed money because he had been out of work, according to state police.
Quintana allegedly told police he was filling up at a gas station when he saw the men escape out of the van and run behind the station, he drove over to them and picked them up and offered to help in exchange for money.
The escape sparked a multi-state manhunt, with authorities warning that Cruz and Clah were dangerous inmates. The U.S. Marshals became involved, and a reward of $10,000 for each man was offered.
Cruz is serving a life sentence for a 2006 murder, and Clah is serving a 30-year-sentence for shooting at police following a 2007 police pursuit.
State police Friday that the investigation into anyone that helped either man continues. "This case should serve as a stern warning to anyone contemplating the harboring or aiding of fugitives in the future: we will find you," police said in a statement.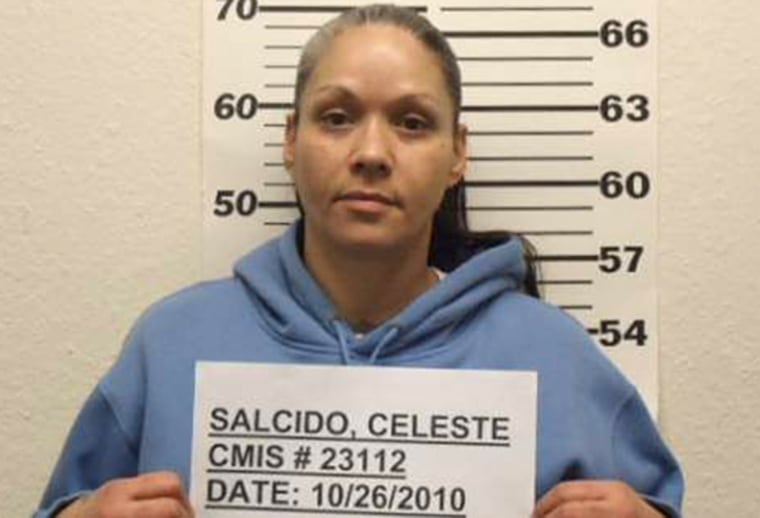 Also Friday, state police arrested a fourth Albuquerque woman for allegedly helping either Cruz or Clah after their escape.
Celeste Salcido, 45, is charged with two counts each of harboring or aiding a felon and assisting escape.
She is the partner of Cruz's sister, Olivia Cruz, who was charged with assisting escape on Thursday. Police said Olivia Cruz let the inmates stay at the apartment she and Salcido lived for several hours after they arrived in Albuquerque.
Olivia Cruz cannot be charged with harboring a felon because the law exempts blood relatives.