A South Carolina teenager has been charged with trying to hop a plane to join ISIS overseas — less than a year after he was paroled in another case with terrorism overtones.
Zakaryia Abdin, 18, was charged in federal court Friday with support of a terrorist organization after being picked up at the Charleston airport. There were scant details about the allegations in public court documents and no indication of any plot to carry out attacks in the U.S.
A police chief and a defense lawyer confirmed to NBC News that Abdin is the same teen who was accused as a minor in 2015 of plotting to kill soldiers in the U.S. and wage jihad overseas. However, he was not charged with a terrorism offense back then and pleaded guilty to a state gun charge.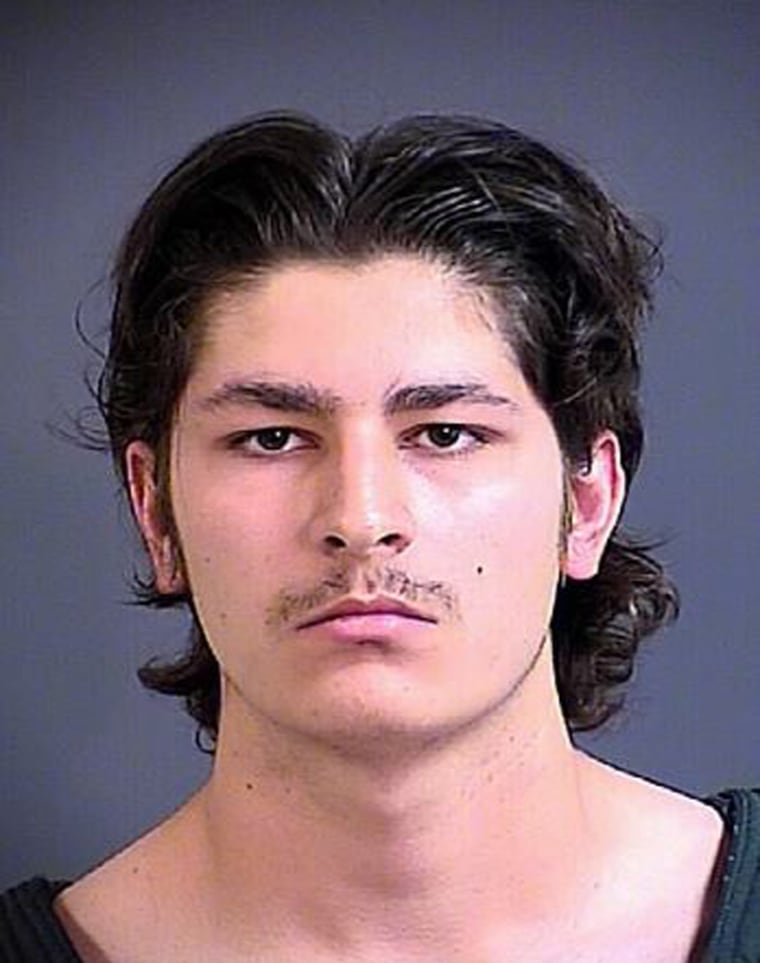 Sentenced to up to five years in juvenile lockup, Adbin said at the time that he regretted his actions.
"If I get out, I will be a completely different person. I want to change everything I did and go back and have a nice life," he said, according The Herald newspaper, which did not name him at the time because he was a minor.
When he was paroled in May 2016, local law enforcement officials in York, South Carolina, expressed outrage, suggesting he had not rejected radicalism and could be a public safety threat.
"He is one of the scariest people I have ever come in contact with," York Police Chief Andy Robinson told the parole board last year, arguing against his release.
After Abdin's new arrest, Robinson told NBC News he was not surprised.
"I am disgruntled and dismayed that the juvenile parole board would not heed our warning, and that the federal government did not pursue terrorism-related charges when he was a juvenile, which forced us to charge him with a misdemeanor gun charge rather than with a more serious terrorism-related charge," Robinson said.
"Just frustrating that we knew he was not reformed and that he would continue to pursue these sorts of activities."
B.J. Barrowclough, who represented Abdin in 2015, said that in his view the teen had gotten a harsher sentence for the gun charge because there was an accusation of terrorist leanings, even though he wasn't actually charged with terrorism.
He said his former client had recently lost his father and "was dealing with a lot of issues." He wanted to visit family in Syria and ended up connecting through social media with a North Carolina man who was espousing jihad.
At one point, Barrowclough said, Abdin agreed to do the other man's bidding, but swiftly changed his mind.
"He was a soft-spoken kid. He wasn't in any way aggressive or loud. He had lost his dad and he appeared kind of lost to me," the public defender said.
As for the new charges, Barrowclough said: "What's transpired from then to now, I don't know and I couldn't comment on." Abdin's current attorney did not return calls.
The police chief said the case illustrates why state lawmakers should pass a law creating a category of terrorist crimes "so this sort of thing doesn't happen again in the future, possibly with a much graver outcome."