AUGUSTA, Ga. — The young intelligence industry contractor accused of leaking a top-secret report to journalists made her second appearance in federal court on Tuesday, as a judge set her trial date for the fall.
Reality Winner, 25, entered court Tuesday shackled at her ankles and wrists wearing an orange jumpsuit as two U.S. Marshals escorted her in. The handcuffs were removed and she sat quietly at the defense table for the rest of her status conference in federal court Tuesday afternoon.
Judge Brian Epps set a proposed trial date of October 23 for Winner, who is charged with leaking classified information to the media while she was a government contractor working with the National Security Agency.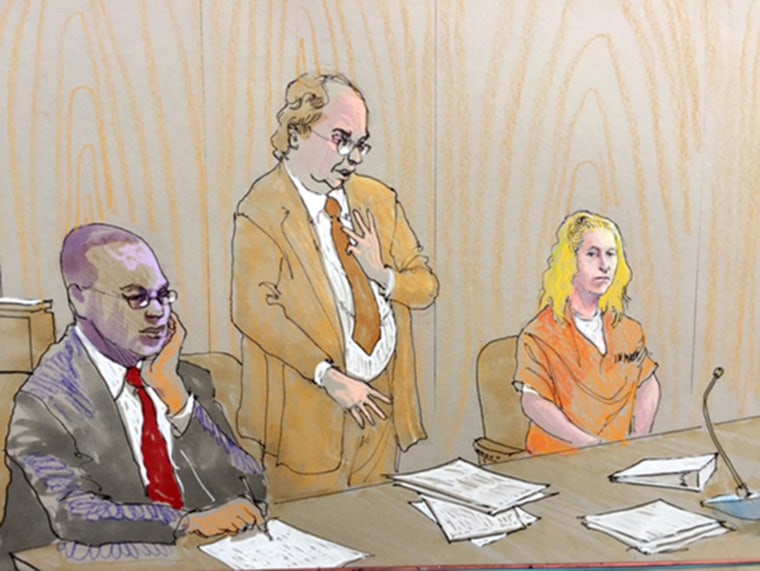 She has pleaded not guilty to the charge of "willful retention and transmission of national defense information."
"It's a quite simple case, one count, one defendant," Epps said during the Tuesday hearing, adding, "I don't want classified action to delay the case."
There was an hour-long break during the hearing to allow the lawyers to meet regarding a proposed order to protect any classified information coming out of the case, which centers on classified information leaked to the press.
Winner was arrested earlier this month, barely an hour after online publication the Intercept published a report containing a highly-classified NSA document on Russian interference during the U.S. presidential election.
Related: Alleged NSA Leaker Wrote She Wanted to 'Burn the White House Down,' Prosecutors Say
The criminal complaint against Winner did not link the charge against her with the story, but a senior federal official confirmed to NBC News that Winner is the accused leaker of the document published by The Intercept.
In court on Tuesday, the defense requested to add to the protective order that "information drawn from unclassified sources does not become classified information because similar information also appears in classified documents."
The judge seemed to agree, saying, "if I can read an article in the Washington Post, New York Times, or Augusta Chronicle why should it be classified for the case."
No ruling was made on the language of the order on Tuesday, and the judge gave 14 days for each side to file briefs on the matter.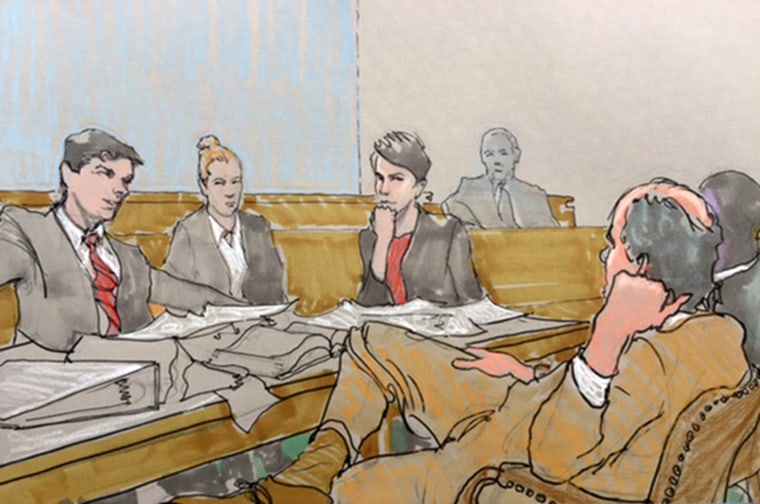 Attorney Titus Nichols told reporters outside court Tuesday afternoon that the discussion over the order centered on both sides knowing the rules of engagement regarding any potentially classified information.
"That way if there is any type of information that is classified at any level, that everyone knows what the rules of engagement will be, so there is not going to be a risk of accidental release of information and definitely not going to be any intentional release of information that's classified," he said.
Prosecutor Jennifer Solari said during the hearing that a note pad "with handwriting in Farsi" was being reviewed and translated. Nichols told reporters after the hearing that the defense had not seen the notebook and thus was not able to discuss anything about it at the time.
Prosecutors are also examining two computers, hard drives, a tablet and four phones seized from Winner. They agreed to have all evidence discovery filed by August 25.
Nichols added that Winner was "maintaining pretty well" and that every conversation he had had with her "has been positive," as his client remains in jail awaiting her trial.
Earlier this month, Judge Epps denied bail for Winner during a detention hearing.
Terry Pickard reported from Augusta, Georgia, and Daniella Silva reported from New York.