A gunman who allegedly killed one police officer and critically injured another in Georgia is dead after a 27-hour manhunt, officials said on Thursday.
Americus Police Chief Mark Scott said Minquell Kennedy Lembrick, 32, was found dead with what appeared to be a self-inflicted gunshot wound inside a residence on Allen Street. Authorities surrounded the house after receiving a tip at 10:02 a.m. that Lembrick had holed himself inside the home.
No one else was inside when authorities entered the home.
The manhunt for Lembrick had intensified Thursday morning with more than 200 law enforcement officers across multiple agencies joining the search.
Minquell escaped after the shooting near Georgia Southwestern State University on Wednesday morning, and was considered armed and dangerous, authorities said. Overnight, officials raised the award for Lembrick's arrest to $70,000.
Authorities said Lembrick fatally shot Americus police Officer Nicholas Ryan Smarr and wounded university police Officer Jody Smith at an apartment complex at about 9:40 a.m. ET on Wednesday near the campus in Americus, which is in Sumter County about halfway between Columbus and Albany.
Smarr, 25, was responding to a call for a domestic disturbance when he was shot, police said. Smith, who was providing backup, was flown by medical helicopter to a trauma center in Macon. As of Thursday morning, Smith was out of surgery but remained in critical condition.
Police said the two officers had been best friends since high school and went to the same police academy together.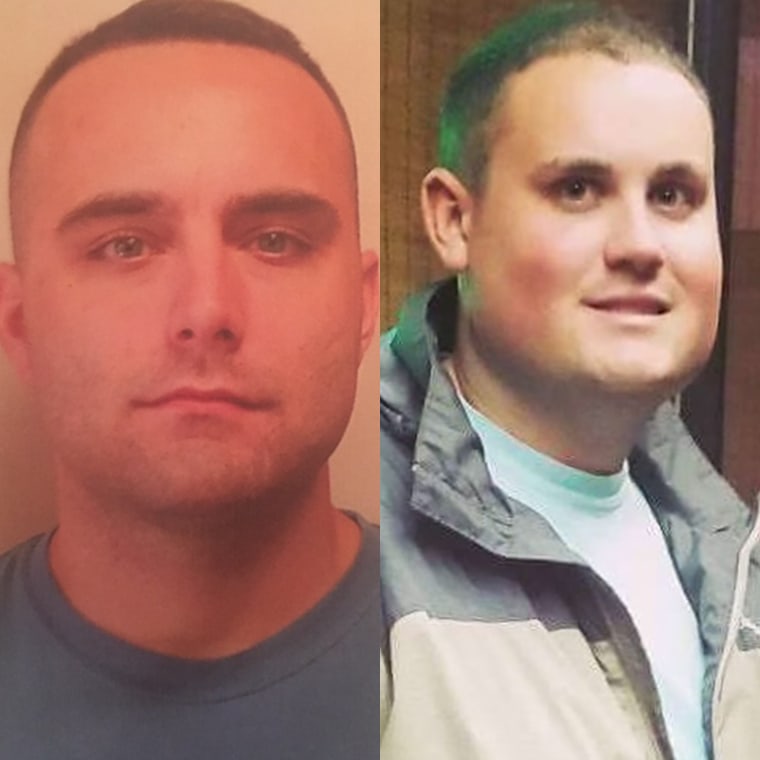 The university, where students had been streaming out after final exams concluded Tuesday, remained on lockdown Wednesday as officers made a painstaking building-by-building safety check. After it was announced Lembrick was dead, the school announced that campus operations are back to normal.
Police confirmed reports that a Facebook account under the name "Minguell Gstreet Lembrick" belonged to the alleged shooter. In a video, Lembrick said, "I'm gonna miss y'all folks, man." It had accompanying posts saying he didn't plan to be taken alive.
The account, whose authenticity NBC News hasn't verified, was quickly deleted.
"Our heartfelt sympathy goes out to the families," Scott said. "This is a devastating loss to our family here in Americus. It's just unbelievable."
State prison records show that Lembrick has several previous convictions, including one in 2003 for false imprisonment. Details of the case, for which he was sentenced to five years in prison, weren't immediately available.