A man who allegedly planned to attack a synagogue on behalf of ISIS and a woman accused of plotting a terror attack were arrested in separate cases in northeast Ohio, officials said on Monday.
Damon Joseph, 21, from Holland, Ohio, was arrested Friday evening after he took possession of two AR-15 rifles, officials said. He was charged with one count of attempting to provide material support to ISIS.
"This man spent months planning a violent terrorist attack on behalf of ISIS here in the United States, and eventually targeted a Jewish synagogue in the Toledo area," said U.S. Attorney Justin Herdman of the Northern District of Ohio in a press release. "The charges describe a calculated man fueled by an ideology of hatred and intent on killing innocent people."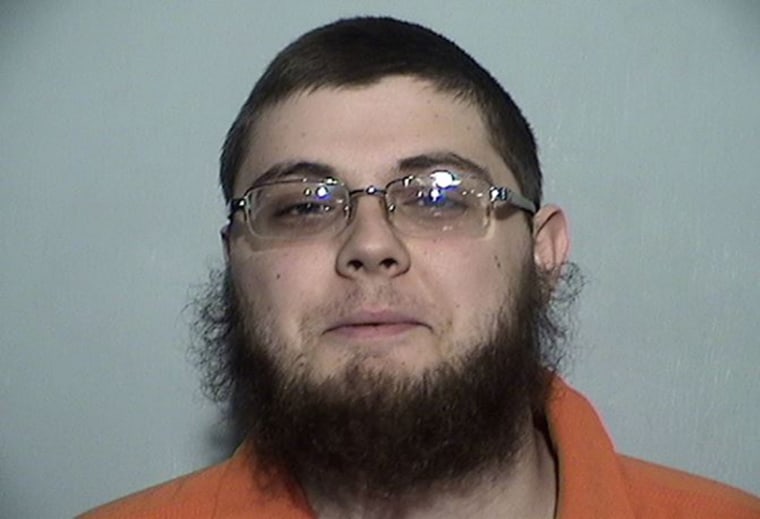 Joseph allegedly told FBI undercover agents he was inspired by the Oct. 27 attack on a Pittsburgh synagogue that killed 11 people.
"I admire what the guy did with the shooting, actually," Joseph said, according to the FBI. "I can see myself carrying out this type of operations inshallah. They wouldn't even expect (an attack) in my area." ("Inshallah" is Arabic for "if Allah is willing.")
In the nearby city of Toledo, agents on Monday morning arrested Elizabeth Lecron, 23, for allegedly buying bomb-building materials such as screws and gunpowder. She is charged with one count of transportation of explosives and explosive material for the purposes of harming others and property.
Lecron came to the attention of law enforcement earlier this year after one of her associates expressed a desire to conduct a violent attack, according to an affidavit cited in a separate Justice Department press release.
She allegedly traveled to Colorado to visit Columbine High School, the site of a 1999 mass shooting. At about the same time, she corresponded with Dylann Roof, the white supremacist convicted of killing nine African-Americans at a Charleston, South Carolina, church in 2015, attempting to send him Nazi literature, officials said.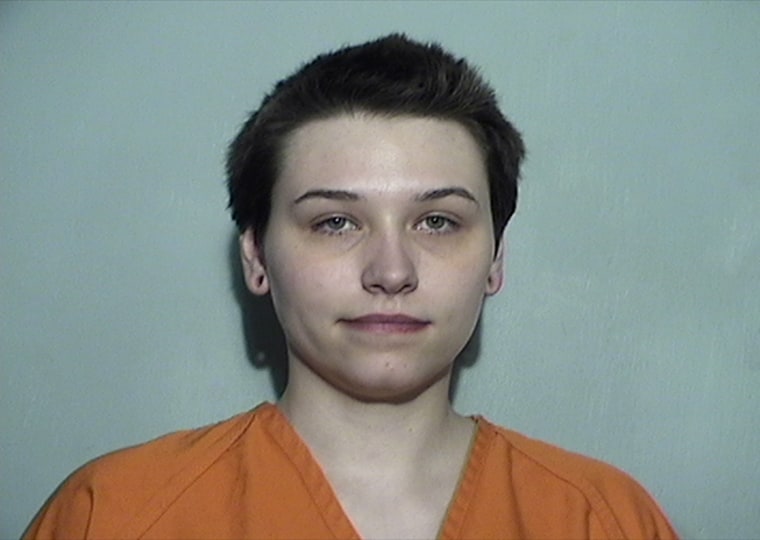 She allegedly communicated with undercover agents and confidential sources in early August that she had "devised a plan to commit 'upscale mass murder' " at a Toledo bar, according to a criminal complaint.
"She stated she knows there are only two ways in and out. and therefore, they could be at a better tactical advantage when thew police arrived," the complaint said.
Investigators also accused Lecron of planning attacks on a manufacturing plant and a farm with livestock.
"Removing Elizabeth Lecron from the ranks of civilized society by virtue of arrest and prosecution thwarts her explicitly stated desire to engage in acts of death and destruction," FBI Acting Special Agent in Charge Jeff Fortunato said in the press release.
Lecron went by "Bee Lecron" on several websites, where she was an active member of several niche web communities. On DeviantArt, a social network where users submit personally created art, Lecron posted a hand-drawn, anime-style cartoon of Dylann Roof in between Columbine shooters Eric Harris and Dylan Klebold.
The artwork is titled "Killers," and was added to collections of drawings of the Columbine shootings by other DeviantArt users.
One user, using the name "DylannRoof," gave the lone reply to the post in March. "I love you," Lecron's account responded to "DylannRoof" on Oct. 21, eight months later.
Lacron was also behind a Tumblr account, "CharlestonChurchMiracle," according to the U.S. Attorney's Office. That account, which is still live, contains hundreds of images that glorify mass killings including photos and gifs of perpetrators of school shootings.
Lecron otherwise mostly drew pictures of "furries," or caricatures of cartoon animals, and was a member of furry communities online.
She and Joseph, although they lived in the same area of Ohio, had no connections, officials said.