More than 100 people filled the lobby of a San Francisco high school on Thursday to see a mural of George Washington that has been ordered destroyed because its depiction of slaves and the subjugation of Native American is deemed by some to be racist.
The San Francisco United School District allowed the public inside George Washington High School to see the 13-panel, 1,600-square work "Life of Washington," which the school board voted on June 25 to paint over.
The massive mural shows Washington at various points in his life, with images of slaves working at his Mount Vernon home and a dead Native American killed in America's westward expansion.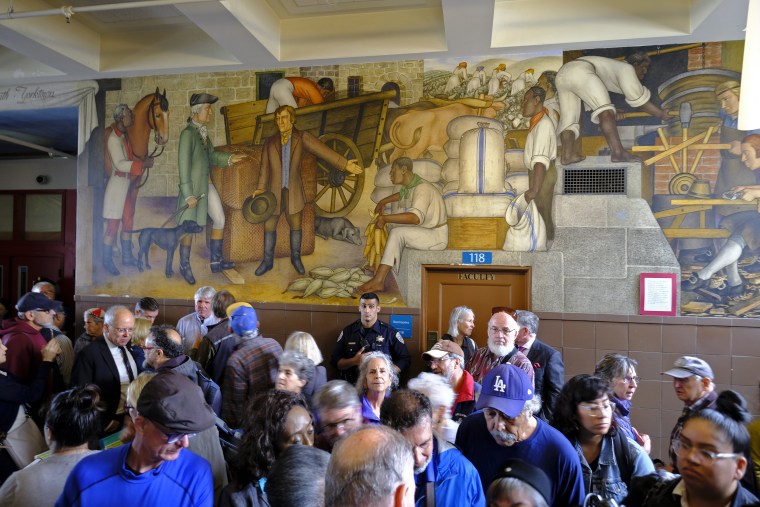 A majority of those who came to see the mural, take pictures and snap selfies seemed to be against its destruction, NBC Bay Area reported. The artwork, painted in 1935 by Russian immigrant Victor Arnautoff, was intended as a harsh critique of Washington's legacy as America's first president.
"Most people are painting glossy pictures of our founding fathers, and this is very contrary to that," said the artist's grandson Paul Arnautoff, who attended the public viewing.
But others, like Linda Fadeke Richardson, who is African American, backed the school board and said the images in front of her were "derogatory.''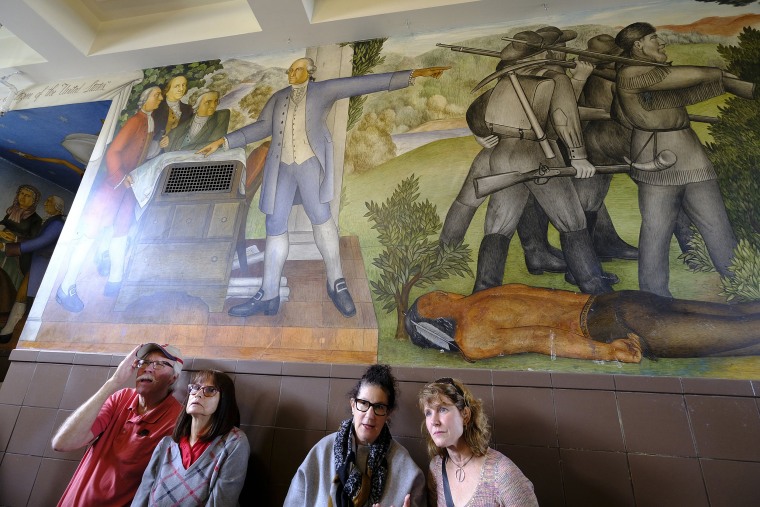 "There is a notion we have to keep this as a remembrance for Native Americans, for African Americans, for people who have been oppressed," she said. "Anywhere we find these kind of images, they need to be abolished."
The school board has not set a date for the mural's destruction.
Supporters of the mural still have hope of saving it, perhaps through a future referendum for San Francisco voters to decide the fate of "Life of Washington."