An alligator with a large knife protruding from its head was spotted in a Texas lake, angering residents.
The injured gator was seen two days this week swimming in Pumpkin Lake in Sugar Land, NBC affiliate KPRC-TV reported.
Barry Eversole, with the Fort Bend County Game Warden's Office, said a team found the alligator in the lake on Friday. The reptile may be removed and taken for observation depending on the severity of its injuries, Eversole said.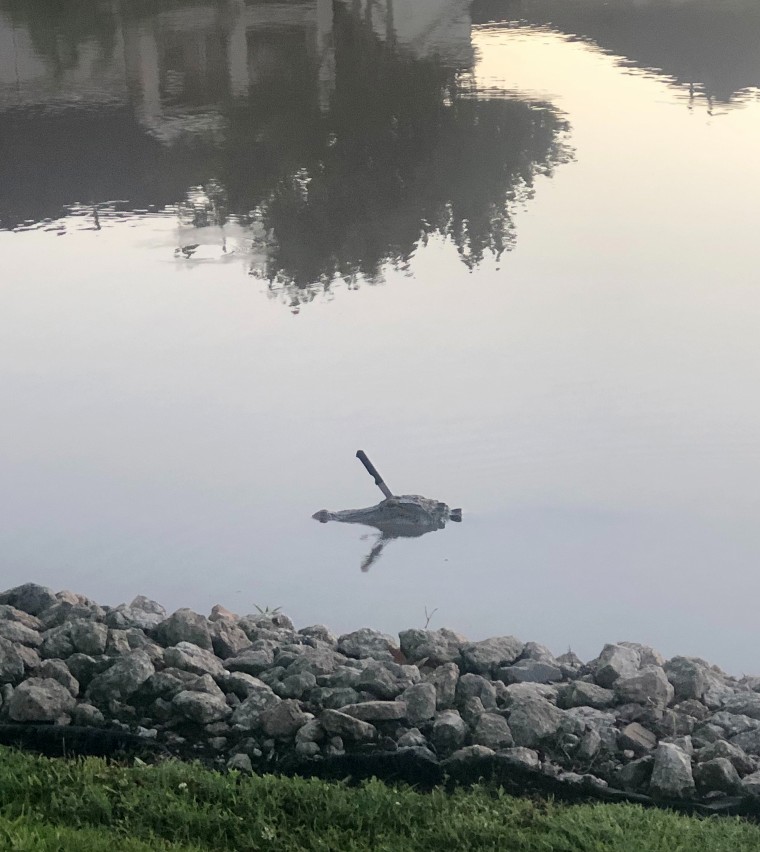 Charges could be filed if authorities are able to find the person responsible, he said.
Photos posted on Facebook by concerned residents showed the knife near the reptile's eye.
"I can't believe someone would be that cruel to do that to one of our alligators in our community," resident Erin Weaver told the outlet.
Weaver said she saw the animal while she was walking around the lake on Thursday morning. Gators are common in the area, she said.
"He sat here and there was actually a knife, it looked like a steak knife, sticking out of his head," she said.
Jennifer Griffin said the alligators keep to themselves and she was "horrified" that someone would stab it with a knife.
"There's no cause for it," she told KPRC-TV.