Baton Rouge's top prosecutor has recused himself from the officer involved shooting case of Alton Sterling, a black man who was shot multiple times by police during a confrontation as at a Louisiana convenience store.
East Baton Rouge District Attorney Hillar C. Moore III said he would be recusing himself from any state criminal investigation into Sterling's death at a news conference in Baton Rouge on Monday.
He said he had a "personal relationship" with one of the cops in question's parents.
"I'm making this decision today to continue to ensure justice for all parties in this matter," Moore said, adding that he was committed to "complete transparency" in the case.
Moore said he and other city and state officials placed a call to federal authorities on July 5, the same day that Sterling was killed, to request their involvement and assistance in the case.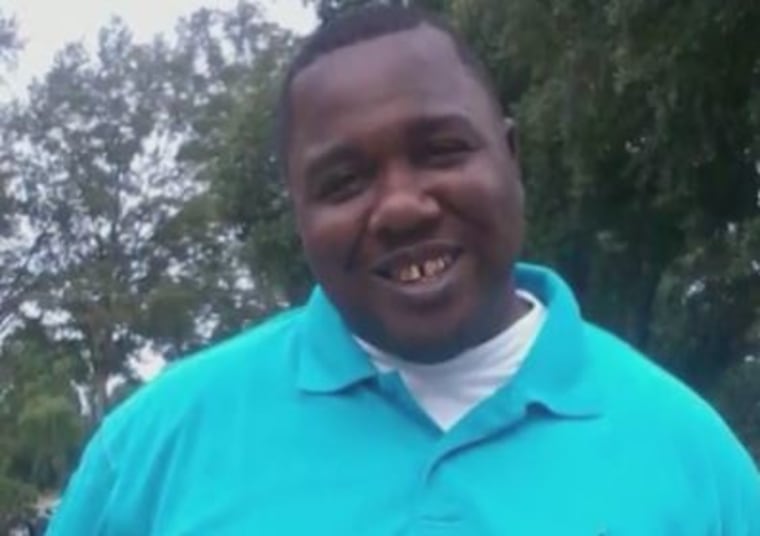 "Though I have no direct relationship with either officer, I feel its of utmost importance that I disclose the personal relationship that I have had with each of Officer Salamoni's parents over the past several years," he said.
Last week, officials identified the officers involved in Sterling's death as Blane Salamoni, a four-year department veteran, and Howie Lake II, a three-year veteran, both of them white.
Salamoni's parents have both worked for Baton Rouge police, and Moore says they've interacted directly and worked on hundreds of cases in common.
The U.S. Justice Department has already said it would begin a civil rights investigation into Sterling's death, which was recorded by a witness and by the store's owner.
The video appears to show Sterling, 37, being tackled and shot as two cops pin him to the ground before he is killed. Authorities have said he was armed.
Sterling's death, along with the officer involved shooting of Philando Castile during a routine traffic stop in Minnesota, sparked protests nationwide. The aftermath of Castile's shooting was also captured on video, by his fiancee who was in the car with him at the time.
Moore also said on Monday that his office hasn't made any decisions on charges against protesters who were arrested over the weekend in demonstrations against killings by police.
Those decisions will be made on a case-by-case basis, Moore said. Police made nearly 200 arrests over the weekend in Baton Rouge.