It has been 10 months since police in Baton Rouge, Louisiana, shot and killed Alton Sterling, a black man known for selling CDs outside of the convenience store where he was gunned down.
It's been just as long since the FBI and the Justice Department announced a federal investigation into the shooting.
Federal Civil Rights investigations of this sort, when police are scrutinized over the killing of a citizen, can take painfully long for victim's families, their supporters and communities looking for some semblance of closure or at least answers.
When rumors began circulating that the DOJ was preparing to announce its findings in the case as early as this week, a palpable buzz began to ripple through the city.
From the street corners to the capitol building, people in this capital city have braced themselves for what many will see as justice finally prevailing in a community long-starved of it, or a moral defeat that confirms what many believe is a system rigged against African Americans when it comes to police violence.
"It should be coming any day now. But you already know it's not going to be favorable," said Arthur Reed, a community organizer and activist better known as Silky Slim. Reed said that he's seen what he believes to be increased police presence in the streets, including what he described as "busloads" of officers pulling into the parking lot of a local Piccadilly's restaurant.
"That don't look promising when they come in like that," Reed said.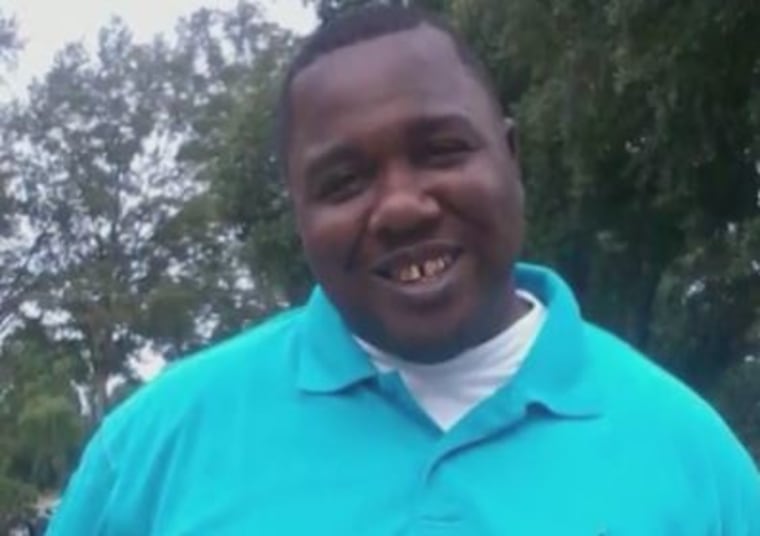 Over three days of protest last year after Sterling's death, a total of between 150 and 170 people were arrested, the bulk of which came on the final day of the protests.
When the rumors began circulating last week, the mayor, the governor's office and police officials told local media that they could not confirm a timeline for an announcement in the case.
So far, the police department has joined other city agencies in preparing for the unknown, including whether or not an announcement will be made this week or not.
"We don't have any officers that are gathering as far as I know in the city," said Lt. Jonathan Dunham, a spokesman for the Baton Rouge Police Department. Dunham said that the police have not gotten any official word from the Justice Department. But, with the rumor mill churning, there have been a series of planning meetings just in case an announcement is made.
"We haven't gotten any confirmation of anything. So far it's just been rumor and innuendo spread for the last week that something's coming," Dunham said. He said the department has not cancelled any vacations or mobilized any of the specialized units that would be in place to handle any public disturbance, which he said wouldn't be deployed in any even unless peaceful protests turned violent.
He said the primary law enforcement agencies that would be called first to assist in any protest-related activities would be the East Baton Rouge Sheriff's Department and the state police.
Janene Tate, a spokeswoman for Baton Rouge Mayor Sharon Weston Broome, said that despite the rumors the mayor has not been given any specifics on the DOJ's timing.
But as the unconfirmed rumors began to whip through the city and on social media, Broome began making the rounds on local TV news last week, encouraging people to not get caught up in rumor and disinformation. She called for prayer and unity.
The mayor has been meeting with local and state officials, including the Governor and police chief. She's talked with community leaders and clergy and she's maintained a consistent message on local media: if you protest, protest peacefully.
"It continues to be our stance that as soon as we know something the city will know," Tate said. "The mayor plans to be with the people however they need her."
In the meantime, Tate said that city agencies have developed contingency plans in case of mass protests or disruptions when the DOJ's announcement is made. City employees have been encouraged to pay close attention to the news and to their city email accounts for updates.
"We're prepared," Tate said.
"Undoubtedly, people are going to be upset if nothing happens to that officer," said state Rep. Edward "Ted" James, who represents Baton Rouge. "I'd consider it a miscarriage of justice and I believe many other people will feel the same way."
Sterling, 37, was a father of five who police say was armed as he wrestled with two white officers outside of Triple S Food Mart where he often sold CDs. Searing video of the confrontation, including the fatal shot that killed Sterling, was captured by a number of witnesses including the store's owner. In it you can see the officers, Blane Salamoni and Howie Lake II, taking Sterling down and pinning him to the ground. Moments later shouts of "He's got a gun!" rattled through the frame. Then came the sounds of gunfire.
Salamoni and Lake were put on paid administrative leave.
Police say a small handgun was recovered from Sterling's pocket after he was shot. Critics of the police say that the video never shows Sterling reaching for the weapon. The shooting set off massive protests at once fueled by Sterling's death but also the deaths of a long list of black men shot and killed by police under questionable circumstances across the country.
A day after Sterling's killing, a police officer in Minnesota fatally shot Philando Castile, who died as his girlfriend recorded his final moments, broadcasting them live on social media. The coming days would include more bloodshed: A gunman would used the cover of a peaceful Black Lives Matter protest to ambush and kill five police officers in Dallas. Weeks later a gunman in Baton Rouge would shoot six police officers, three of them fatally.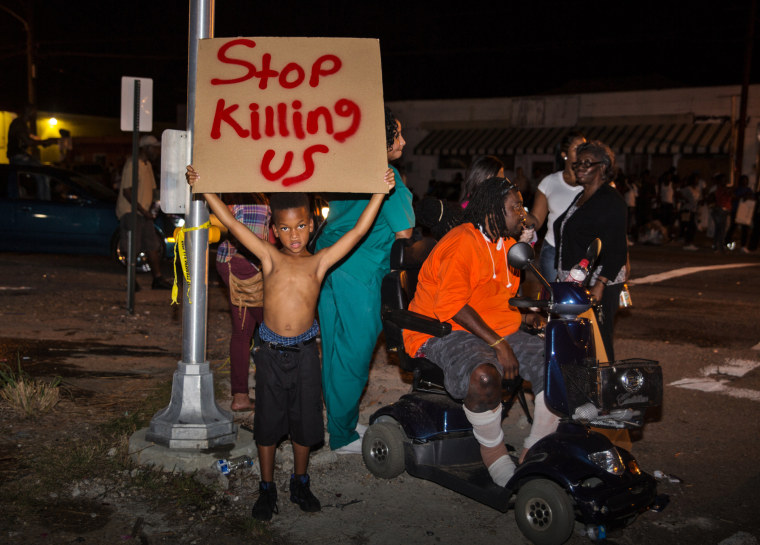 In the wake of Sterling's killing, state lawmakers have sponsored a host of recent police reform bills that have begun making their way through the legislature. The bills have mostly enjoyed bipartisan support and the backing of Governor John Bel Edwards and the Louisiana Sheriff's Association.
Four of the bills, two of which were sponsored by Rep. James, were approved by a Louisiana House committee last week. They included measures to improve training for officers, establish a database of problem officers to help weed them out of law enforcement and another that would allow officers to lose their certification after certain disciplinary actions.
"A large part of what happened after the protests is that we have adopted a lot of policy changes moving forward that were born from community concerns expressed in July," James said, describing those concerns as mostly fear and anger over police violence and perceived lack of respect for black life. In response, elected officials, police and community leaders spent the better part of 10 or so months searching for ways to bridge the many divides that were exposed as a result of the Sterling case and the city's and community's response to it.
"We talked about establishing trust. And trust is established when policy is changed. I think we did a really good job locally and here at the legislature to codify some of the concerns that we heard," James said.
Mayor Broome, who'd been outspoken in calling for justice in the wake of the shooting, campaigned on the need for vast reforms in the police department.
In the days and weeks after the shooting, Broome, then a candidate, was vocal about Sterling's killing, which she described as a "very horrific situation" and that "this killing of Mr. Sterling was not acceptable."
Soon after taking office in January, the mayor announced a number of revisions to police department policy. Police officers are now required to give a verbal warning before using deadly force under most scenarios, they must try to deescalate a situation before force is used and the use of chokeholds and firing into moving cars is generally prohibited.
Late last month, a day before the reform bills moved out of committee in the legislature, the East Baton Rouge Metro Council appropriated $2.5 million to outfit every Baton Rouge police officer with a body camera.
The reforms ushered in by state lawmakers and Broome have been widely praised in the city, where long-tattered relations between police and the African-American community continue to simmer after reaching a boiling point last summer. Yet, activists and community organizers, astute in the nature of politics, Louisiana politics in particular, say new policies and reforms are only as good as leadership's willingness to enforce them.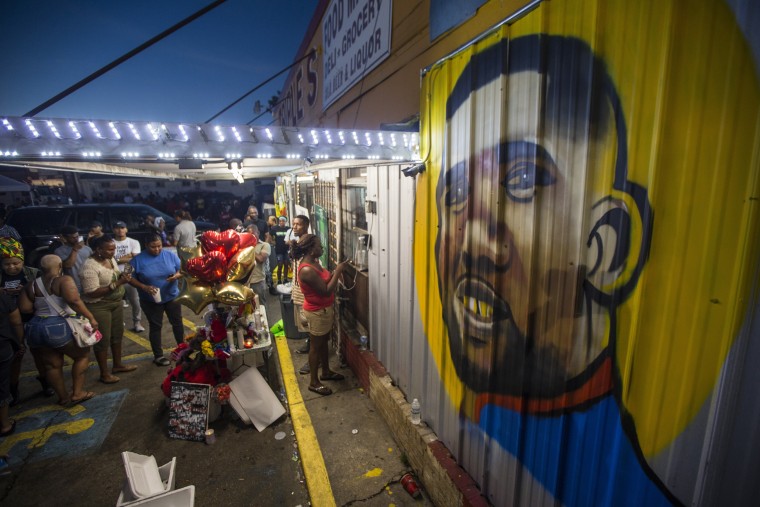 "We are fighting for accountability," said Reed. "Most of the policies on the table right now are already policies. There's just been no accountability. Without accountability everything stays the same."
There've been complaints that officers who've found themselves in hot-water in the past been given what's tantamount to a "paid vacation," Reed said, in which they'd been removed from the streets but remained on the payroll.
"That's what we're fighting for. Real accountability," he said, lamenting the lack of accountability and a broader sense of injustice in police killings in Baton Rouge and across the country.
"The mayor just said they have secured 2-point-something million dollars for body cameras. But we got the footage in so many of these killings but we can't even get a conviction. What good is the footage if you can't get the officers held accountable for their actions?" he asked, rattling off the names of other cases captured on video in which officers were cleared, including the choking death of Eric Garner in New York and the shooting of Tamir Rice in Cleveland.
Reed said he expects a similar results in Sterling's case.