GLORIETA PASS, N.M. — A makeshift memorial to Hispanic Civil War Union soldiers in an isolated part of northern New Mexico is a typical representation of sites linked to U.S. Latino history: It's shabby, largely unknown and at risk of disappearing.
Across the U.S., many sites historically connected to key moments in Latino civil rights lie forgotten, decaying or in danger of quietly dissolving into the past without acknowledgment. Scholars and advocates say a lack of preservation, resistance to recognition and even natural disasters make it hard for sites to gain traction among the general public, which affects how Americans see Latinos in U.S. history.
The birthplace of farmworker union leader Cesar Chavez sits abandoned in Yuma, Arizona. The Corpus Christi, Texas, office of Dr. Hector P. Garcia, where the Mexican-American civil rights movement was sparked, is gone. And no markers exist where pioneering educator George I. Sanchez captured images of New Mexico poverty for his 1940 groundbreaking book "Forgotten People."
"People need to see history, they need to touch it, they need to feel it, they need to experience it," said Maggie Rivas-Rodriguez, a journalism professor at the University of Texas who has worked to preserve Latino historical sites. "When something is preserved, it's a daily reminder of our history."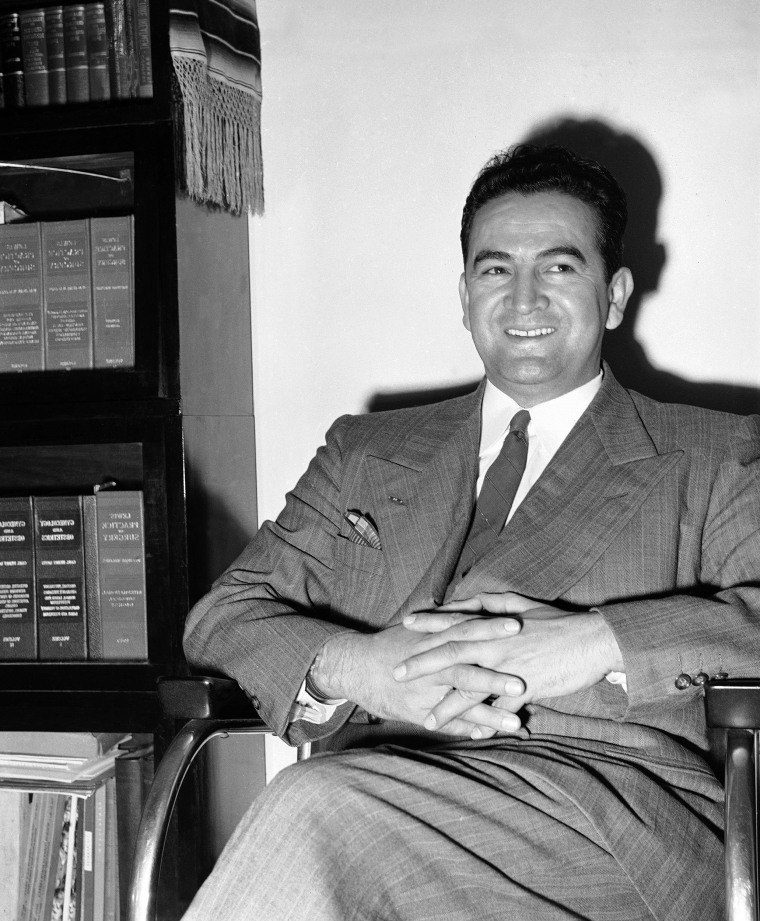 Many states have historical markers and sites dedicated to Latino history but they usually center around the Spanish exploration era, colonial times and Old West settlement periods, scholars and advocates say. Those are "safe" sites because they downplay the racism and segregation Latinos had to overcome, said Luis Sandoval, a nonprofit consultant in Yuma who is pushing for the region to honor Chavez' legacy.
As the nation's Latino population grows, local tourism groups and the National Park Service in recent years have responded.
In 2012, the National Park Foundation's American Latino Heritage Fund launched a campaign to improve the representation of Hispanics in national parks. The National Park Service also convened an "American Latino Scholars Expert Panel" made of members like Rivas-Rodriguez and Yale history professor Stephen J. Pitti.
Before leaving office, former U.S. Secretary of the Interior Sally Jewell announced that four Latino national landmarks were among the 24 new National Historic Landmarks. Chicano Park — a collection of murals under a San Diego highway that became a gathering place for activists during the 1970s Chicano Movement — was among them.
But Albuquerque, New Mexico-based activist Ralph Arellanes, Sr., says much more needs to be done nationwide to save Latino sites.
The makeshift memorial in northern New Mexico dedicated to Hispanic Union soldiers during the Battle of Glorieta Pass is a good example. The memorial off Interstate 25 is 20 miles (32 kilometers) southeast of Santa Fe and was built by retired District Attorney Alfonso Sanchez. It has wooden saints and crude signs explaining a battle that has been called "the Gettysburg of the West."
"I'm glad it's there. But it looks like just a taco stand, without any tacos," said Arellanes, whose great-great-grandparents served as trail guides for the Union.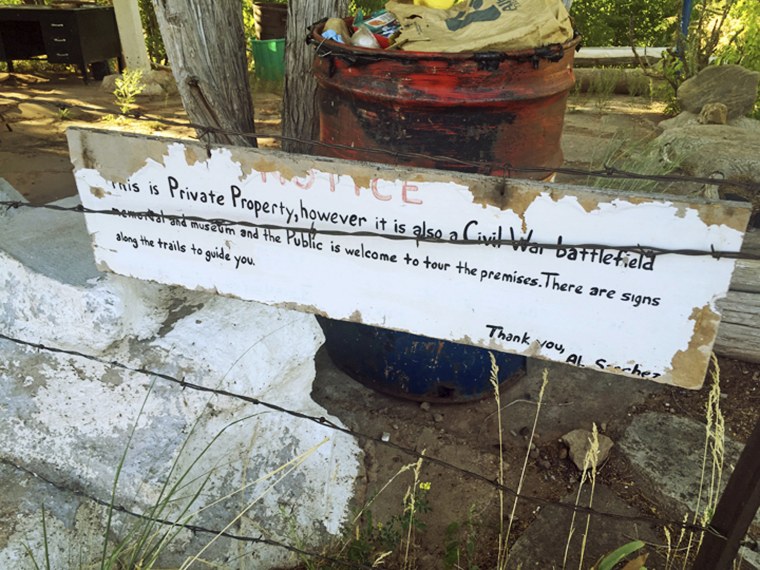 The site marks where Union soldiers beat back the advancing Confederate Army, ending the battle for the West during the Civil War. Hispanic soldiers played a key role in that fight.
Arellanes wants state lawmakers to dedicate around $5 million to revamp the site. The Pecos National Historical Park officials give tours of the battlefield but reservations often have to be made years in advance.
Arellanes also thinks New Mexico should preserve the birthplace of United Farm Worker co-founder Dolores Huerta, who was born in northern mining town Dawson. The ghost town is surrounded by a gated fence and is not open to the public.
Besides money, advocates sometimes have to fight local historical commissions that decide whether markers are erected, according to John Moran Gonzalez, director of the Center for Mexican American Studies at the University of Texas. That's why advocates in recent months have struggled to erect a monument commemorating the 1918 Porvenir Massacre — the killing of 15 unarmed Mexican-Americans in a border village by Texas Rangers.
"A lot of these historical county commissions are all white with older members," Gonzalez said. "Remembering these important moments can be embarrassing to them."
Still, some advocates say progress is coming.
In Austin, Texas, for example, a group of volunteers operates the Austin Tejano Trail aimed at giving visitors guided tours of important churches, homes and plazas linked to the city's Mexican-American history.
Earlier this year, a Houston building where Mexican-American civil rights leaders planned President John Kennedy's historic visit the night before his assassination has been designated as a National Treasure by the National Trust for Historic Preservation after years of pressure. The LULAC Council 60 clubhouse historical site also received a piece of a $450,000 grant to help with damage caused by Hurricane Harvey last year.
Sandoval said these are encouraging developments as activists try to work on commemorating Chavez in his birthplace of Yuma, Arizona, along the U.S.-Mexico border. He said Yuma's powerful agricultural business interests resist most efforts to honor the late farm worker union leader.
"But the Latino population is growing down here," Sandoval said. "They are going to be a powerful voice soon, too."