Four American Airlines flight attendants face money laundering charges after at least three of them were allegedly caught by Customs smuggling more than $20,000 into the United States.
Maria Isabel Wilson-Ossandon, 48, Carlos Alberto Munoz-Moyano, 40, Miaria Delpilar Roman-Strick, 55, and Maria Beatriz Pasten-Cuzmar, 55, were arrested Tuesday in Miami and charged with money laundering and unauthorized transmitting of money, according to a criminal complaint.
When Munoz-Moyano arrived at Miami International Airport from Chile, a Customs and Border Patrol agent conducted a routine check. When the agent asked Munoz-Moyano how much U.S. currency he had on him, the flight attendant first said $100, according to a police report. But then he changed his story and said he had $9,000 on him.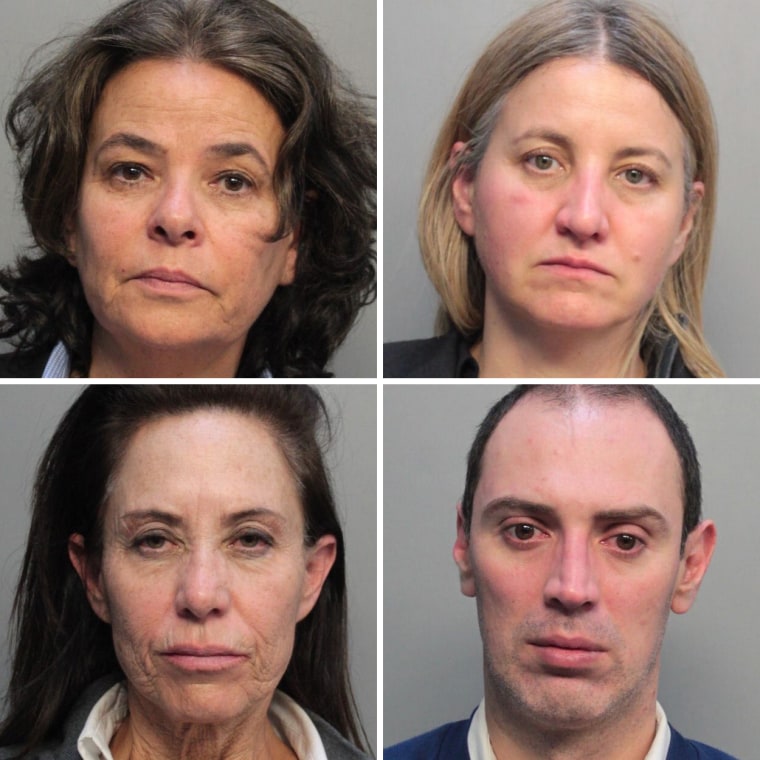 The wild discrepancy prompted agents to check other flight attendants, the report said. Roman-Strick was found to have $7,300 and Wilson-Ossandon was caught with $6,371. Maria Beatriz Pasten-Cuzmar was also searched, but the police report did not allege she had any cash on her.
In total, authorities seized $22,671 from the flight attendants. Wilson-Ossandon is listed as the main defendant in the criminal complaint, while her fellow flight attendants are listed as co-defendants.
The report said the four flight attendants admitted to something, but the details of their confessions are redacted. None of them had money transmitter licenses, the complaint said.
The four were booked in jail Tuesday, and had immigration holds, according to NBC Miami.
A statement from American Airlines said they are cooperating with law enforcement and "take this matter seriously."