A Connecticut man charged with manslaughter in connection with the death of a hotel worker in Anguilla on Thursday released a picture of his bloodied and bruised face, which he said resulted from a fatal fight that he insisted was self-defense.
USB financial adviser Scott Hapgood, 44, said the victim, hotel maintenance worker Kenny Mitchel, 27, was an "armed intruder" at the posh Malliouhana resort on April 13.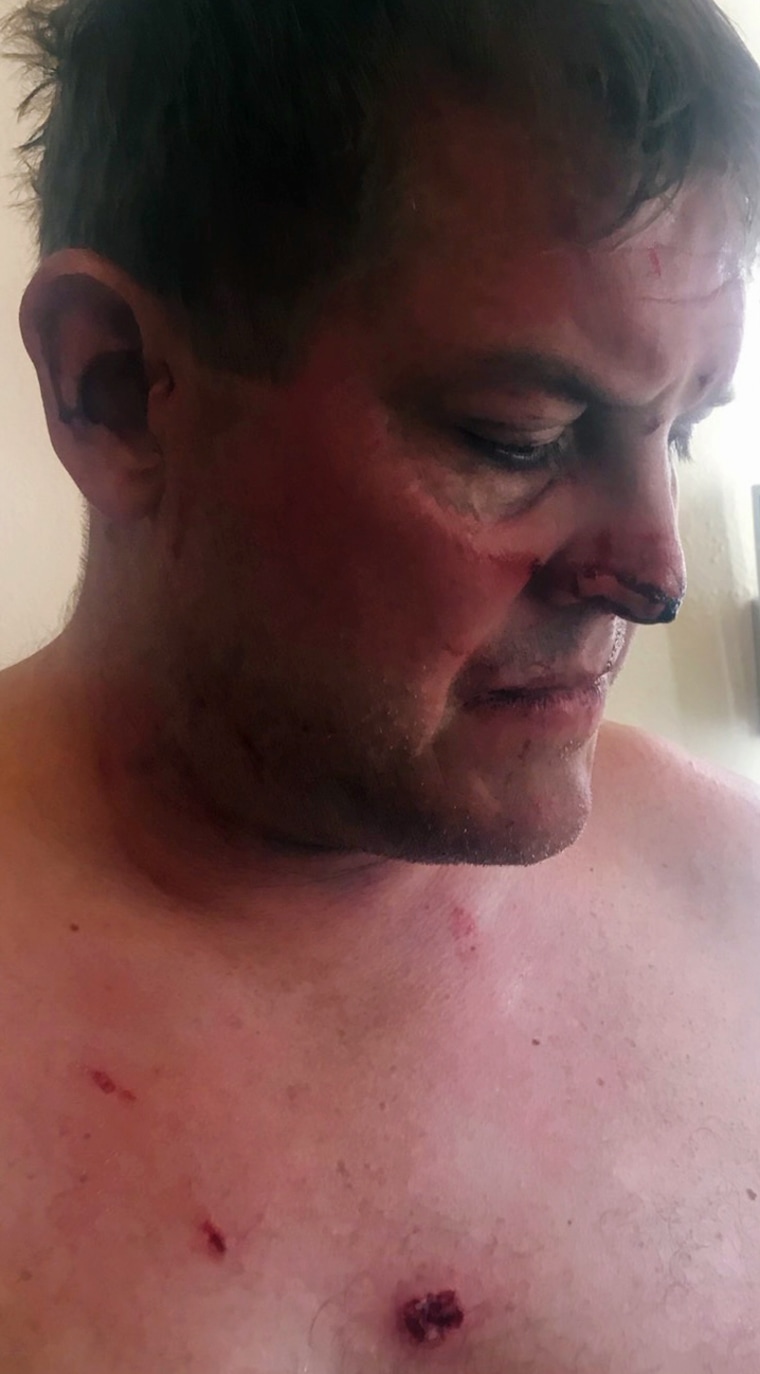 "We were excited for our first family vacation abroad in the beautiful and tranquil Caribbean island of Anguilla," according to a family statement. "But with a single knock at the door, our dream vacation turned into a chilling nightmare — a literal fight to survive."
Hapgood, who lives in Darien, Connecticut, insisted he never called for a maintenance worker to come to his room, and said he instinctively allowed Mitchel into his room because he was wearing a hotel uniform.
"Neither Scott nor any member of our family knew the attacker before April 13, 2019, when he came to our room, dressed in the hotel's uniform," the family statement said.
"The man knocked on the door, saying he was there to fix a broken sink. Scott indicated the sinks were not broken as far as he was aware, but that the man was free to have a look. Like any of us would, he trusted a hotel staff person in uniform."
The statement didn't detail exactly how the brawl started. Mitchel died from the beating and choking he endured in Hapgood's room, according to police and a coroner's report.
Hapgood's defense team has previously said Mitchel was armed with a knife.
"Scott himself sustained severe injuries as a result of the physical struggle which ensued. Scott was literally fighting for his life," according to the Connecticut family.
"He was bitten multiple times by the attacker, including on his face. After the attacker was restrained by a security guard, and before Scott was taken to the hospital to receive medical treatment for his injuries, we took the included photo."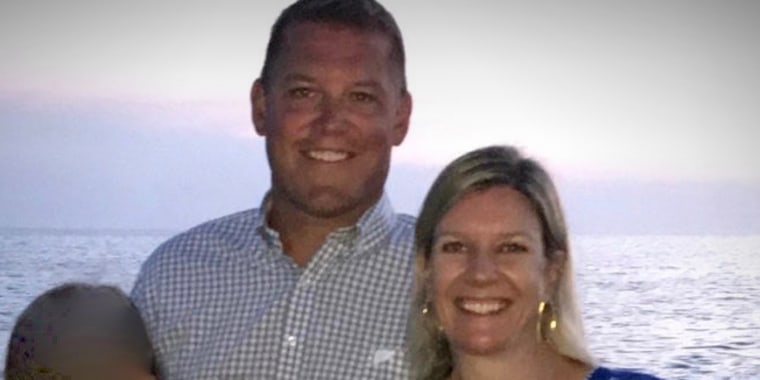 A representative for Anguila police could not be immediately reached for comment on Thursday.
Hapgood is free on bail before his next court appearance, set for Aug. 22.
"Court proceedings in Anguilla have been scheduled for August. While we wait, a fair and just process for Scott must be ensured as his future hangs in the balance," according to the family statement.
Mitchel's family has insisted the hotel worker was not a criminal.