An Atlanta couple's dream cruise vacation took a scary turn when Tori Austin's fiancée suffered a serious medical emergency on board the ship.
Austin told NBC News her fiancée, Stephen Johnson, was rushed to a private hospital in Progreso, Mexico, over a week ago in critical condition after medics aboard a cruise ship diagnosed him with pancreatitis, diabetes and a kidney infection that required dialysis.
Johnson was "near death," when he was checked into the hospital, Centro Médico Americano, on Nov. 14, a hospital administrator told NBC News on Saturday.
"He suffered kidney failure and is currently undergoing dialysis," the administrator said.
After undergoing an endoscopy, dialysis, three days of intensive care and many other medical procedures, Johnson's medical bill totaled over $14,000, Austin said.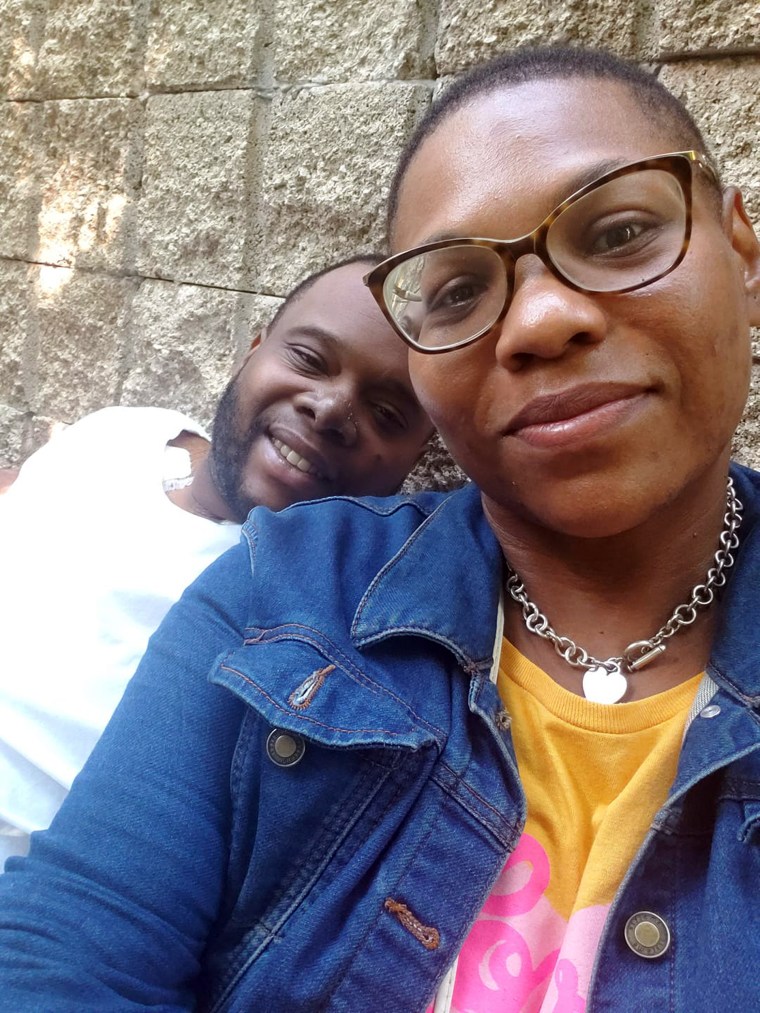 Centro Médico Americano, like other private hospitals in Mexico, has a policy requiring that all medical bills to be paid at the time of discharge because they don't have a system to bill patients after they've been released, said the administrator. The hospital generally helps patients figure out how to pay the bill through credit cards or money transfers if they don't have travel insurance.
The couple learned of the policy on Tuesday when they tried to leave the hospital to return home but were informed they had to first pay the bill, Austin told NBC News.
Austin together with Johnson's sister created a GoFundMe page to raise money needed to cover the cost. Film mogul Tyler Perry saw a news report on the couple's dilemma and sent a payment to cover the bill, which by then was over $16,000, sources told NBC News.
Austin said on Saturday that Perry also offered to cover the couple's travel expenses to return to Atlanta after the hospital says Johnson is healthy enough to leave.
"I am so thankful for him," Austin said of Perry.
The hospital said on Saturday that it had not yet received the payment but that international transactions usually take take a few days to go through.
While Austin hopes that the hospital discharges her fiancée on Sunday since he's doing "a lot better," Centro Médico Americano said that Johnson might not be discharged for at least a couple of days since he is still undergoing procedures and should not be traveling.
The website of the U.S. Embassy in Mexico says U.S. citizens should be aware that unexpected hospitalizations in Mexico "can be a difficult experience."
"Hospitals in Mexico generally require payment upfront for services rendered and will place holds on credit cards if a patient is admitted," the website reads. "Some private U.S. insurance companies pay for medical care overseas, but usually on a reimbursable basis, meaning that you will need to pay first and request reimbursement later."