A New Jersey doctor on vacation in Spain before starting his dream job fell to his death on a hike with his fiancée.
Dr. Daniel Sirovich, 33, and Kristi Kelly were on a trail in Ibiza when he fell more than 80 feet off a cliff on Wednesday, according to multiple reports and the Spanish Civil Guard.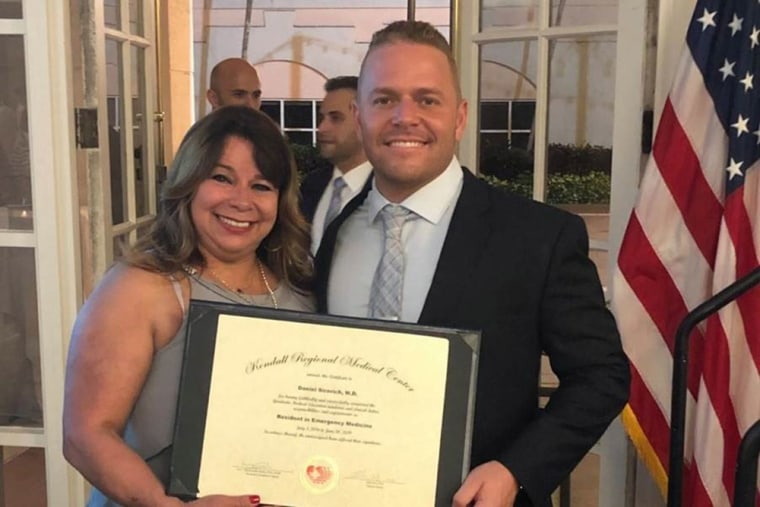 Sirovich and Kelly, who met seven years ago in school, were originally supposed to go to a music festival in England, but changed their plans at the last minute when the concert was rained out, Kelly's mother, Mary Ann Kelly, told The Staten Island Advance last week.
Sirovich was set to start a new job in Boston, her mother said, adding the couple planned to get married next year.
"It's a horrible end to a beautiful romance," she said.
Mary Ann Kelly also told the Advance that Sirovich slipped trying to get a picture during their excursion on Sa Pedrera de Cala d'Hort, on the southwestern part of the popular Spanish vacation island.
However, she subsequently reached out to NBC News on Monday saying Sirovich's fall has nothing to do with taking a photo, "It was a pure accident, no pictures involved."
The Advance told NBC News the paper stands by their reporting, but has removed the cause of Sirovich's fall from their story.