Two American fighter jets approached two Syrian attack jets near the northeast part of the war-torn country Friday, and the Syrian aircraft left the area, a U.S. defense official said.
The encounter occurred in airspace near Hasakah when two Syrian Su-24 aircraft "were met" by the two American F-22 fighters, the official said. The jets came within one mile of one another and were in visual contact before the Syrian jets left, the official said.
Related: Syria Bombs City With U.S. Forces Nearby, Pentagon Says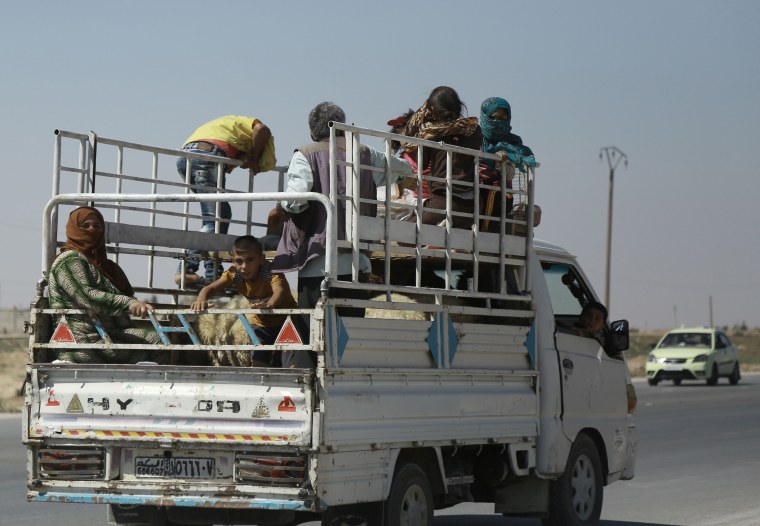 The Syrian Air Force dropped bombs on the city of Hasakah Thursday, as U.S. Special Operations forces were in the area, a Pentagon spokesman said Friday. No U.S. troops were hurt, Capt. Jeff Davis said.
The northeastern city has seen increasing ground clashes between the Kurdish YPG fighters and Syrian regime forces. There was a small number of U.S. Special Operators acting as advisers to the YPG when the Syrian airstrikes began.
It was the closest U.S. forces have come to an attack by Syrian forces, Davis said. Extra U.S. combat air patrols were sent to the area Thursday and were flying Friday when the U.S. jets met the Syrian aircraft.
In Friday's aerial encounter, the U.S. pilots tried to contact the Syrian pilots by radio but there was no response.
The American pilots did not see the Syrians drop any bombs from the Su-24s, the defense official said, but there were reports of more airstrikes in Hasakah Friday.