The Mormon Church has issued a clarification of how its new policy on same-sex couples affects children amid a growing backlash.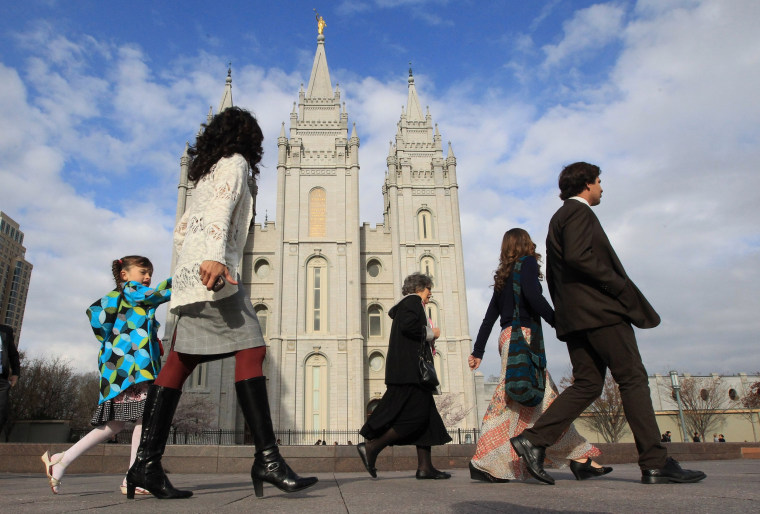 Last week's revisions to the handbook for the Church of Jesus Christ of Latter-Day Saints called for those in gay unions to be treated as apostates and banned baptisms and other ceremonies for their children until they are 18 years old.
Some rank-and-file church members were uncomfortable with the hard-line language — particularly regarding children. Hundreds of Mormons, many of whom were already inactive, have started filing paperwork to formally sever ties in protest.
READ: Mormons Cut Ties With Church Over Same-Sex Policy
As opposition spread, the church issued what it called "guidance" that appears to give local leaders more leeway in applying the rules to children but does not change the thrust of the policy.
"All children are to be treated with utmost respect and love. They are welcome to attend Church meetings and participate in Church activities. All children may receive priesthood blessings of healing and spiritual guidance," the memo said.
The church said local leaders can decide if children who are already baptized and active in the church are eligible for future ordinances -- sacred acts -- if they are living with a same-sex couple.
It also said the restrictions in the handbook apply only to children who are "primarily" living with a same-sex couple. Some Mormons have been concerned that a child born to a man and woman would be penalized if one parent came out and entered into a same-sex relationship.
The clarification leaves intact the policy that a child born in a gay marriage cannot be baptized if not already baptized, and those in a gay marriage can still be excommunicated.