One of the four American prisoners released from Iran over the weekend said Tuesday that having his freedom back is "like being born again."
"I feel really lucky. I feel alive for the first time," said Marine veteran Amir Hekmati of Flint, Michigan.
Hekmati was released Saturday in a complex prisoner exchange, along with Christian minister Saeed Abedini, Washington Post reporter Jason Rezaian, and another American, Nosratollah Khosravi-Roodsari.
Hekmati's comments mark the first time the public has heard from one of the freed captives. He spoke outside the U.S. Army's Landstuhl Regional Medical Center in Germany, where he, Rezaian, and Abedini had flown Sunday for treatment.
"It's like being born again, and I just really feel proud to be an American," Hekmati said, adding that news of his release came as a surprise.
Related: Captive Americans, Families Grateful for Years of U.S. Efforts to Free Them From Iran
Hekmati, 32, was detained in August 2011 on espionage charges after going to Iran to visit family. He was convicted of spying and sentenced to death in 2012, but after a retrial, his sentence was reduced to 10 years.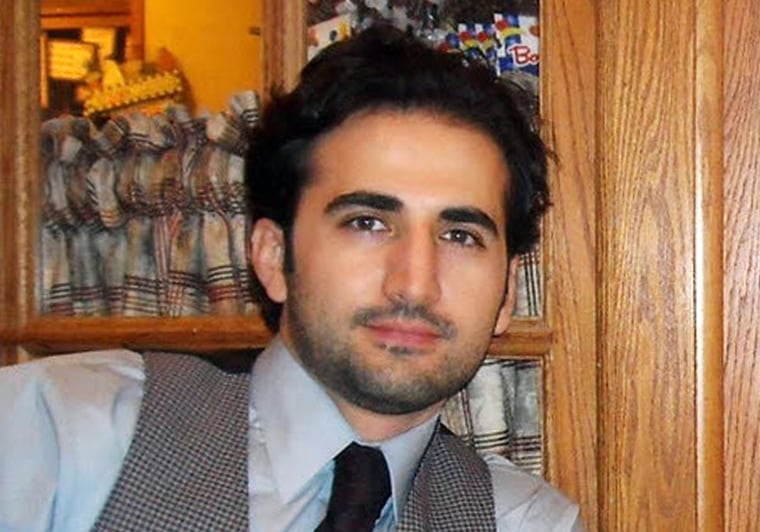 Officials have said Hekmati was put in solitary confinement and subjected to sleep deprivation. He said his military training helped him survive "inhumane conditions."
"I didn't want to let my fellow Marines down, and the reputation of the Marine Corps, so I tried my best to keep my head up and withstand all the pressure that were put upon me," he said.
Being held captive, he added, "takes such a toll on you." Even after he and the other prisoners were safely on a Swiss government plane out of Iran, he said he was in disbelief he was actually free.
"As soon as we got out of Iranian airspace, champagne bottles were popped," he said. The group then enjoyed chocolates and a meal of veal served by the Swiss, he said.
Hekmati did not elaborate on his four-and-a-half years in prison, but when asked how he was feeling, he responded, "I am well, and I'm only going to get better, I hope."
He and the two others who flew to Landstuhl will remain there for medical treatment for as long as they need in their "reintegration process," State Department Spokesman John Kirby told MSNBC's Andrea Mitchell on Tuesday.
"It's individual and it can go as fast or as slow as the individual is ready to make it," Kirby said. "Those are decisions that all of them have to make, and they have to make them individually."
Khosravi-Roodsari, the fourth American, opted to remain in Iran after his release.