RICHVILLE, N.Y. — The Amish are famous for their barn raisings, when an entire community turns out to help a neighbor. In northern New York, members of an extended Amish family plan to hold a "garage raising" for the couple who returned two kidnapped Amish girls to their home.
Jeffrey and Pamela Stinson tell the Watertown Daily Times that the garage at their home in St. Lawrence County recently burned down while they were on vacation in Maine. Earlier this month, the Stinsons were shocked when two Amish girls knocked on the front door of their home in Richville, about 15 miles from where police say the girls, ages 7 and 12, had been abducted while tending to their family's roadside farm stand in Oswegatchie, on the Canadian border.
The Stinsons said the girls were cold, wet and so hungry that they quickly consumed a watermelon Jeffrey had just picked from the family's garden. The girls then asked to be driven to their home. "We never gave it any thought about implications or dangers," he said. "We knew they had to get home."
The girls' family now plans to build the Stinsons a new garage later this week. The victims, their 11 siblings, parents, grandparents and other relatives are expected to be on hand, Stinson said.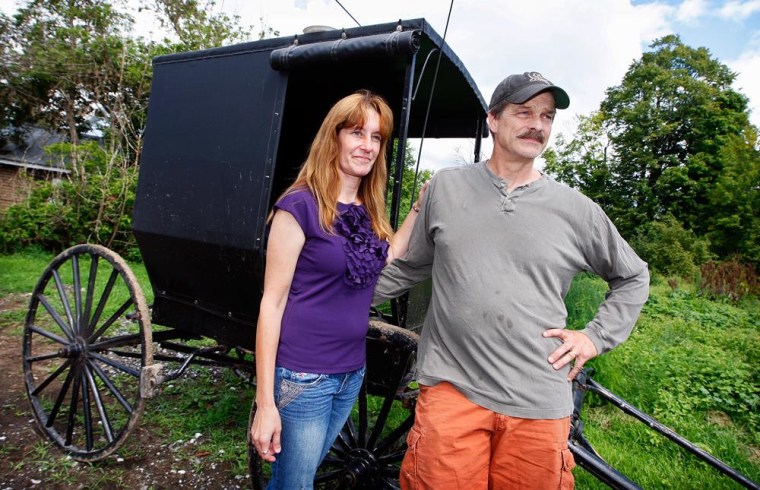 IN-DEPTH
SOCIAL
— The Associated Press