A federal judge chopped years off the sentences Monday for Samuel Mullet Sr. and 15 other members of a dissident Amish sect in Ohio whose hate crime convictions for cutting off the hair and beards of other members were thrown out last year.
The Justice Department said in documents filed Monday in U.S. District Court in Cleveland that it wouldn't seek retrials for Mullet and the 15 other members of his Bergholz Clan — so-called because it was founded in 1995 in the eastern Ohio town of Bergholz, near Steubenville — saying it was satisfied with the court's earlier declaration that the attacks in 2011 were religiously motivated hate crimes.
A federal appeals court last year threw out those specific convictions but left other convictions for conspiracy to obstruct justice and related charges in place.
U.S. District Judge Dan Aaron Polster also said he continued to believe the attacks were religiously motivated, but he reduced Mullet's 15-year sentence to 10 years and nine months. Four men who were originally sentenced to seven years were resentenced to five years, and sentences for three men who got five years were cut to 3½ years. The eight other members have already completed their sentences.
Federal prosecutors had sought a life sentence against Mullet for having coordinated four assaults on seven Amish men with whom he was described as having vendettas. Followers broke into their homes and sheared the victims with horse grooming tools in what prosecutors said a symbolic desecration of their religious Amish beliefs. Amish women don't cut their hair and Amish men don't cut their beards after marriage because they're considered sacred symbols.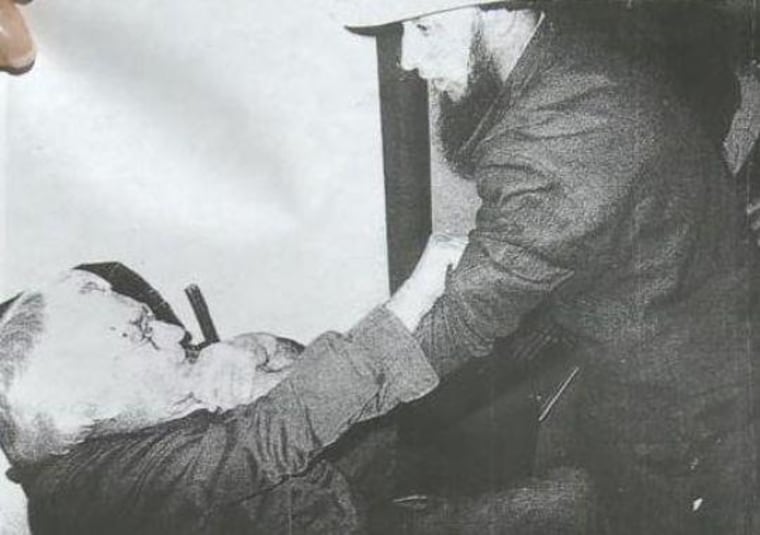 IN-DEPTH