Green and serene, Kenilworth Park and Aquatic Gardens is a symbol of what the National Park Service hopes to accomplish as it works to diversify its attendance.
The lush swath of parkland nestled in Northeast Washington, D.C. — an area that is 96 percent African-American — buses school kids and community groups from across the district to participate in guided tours and festivals.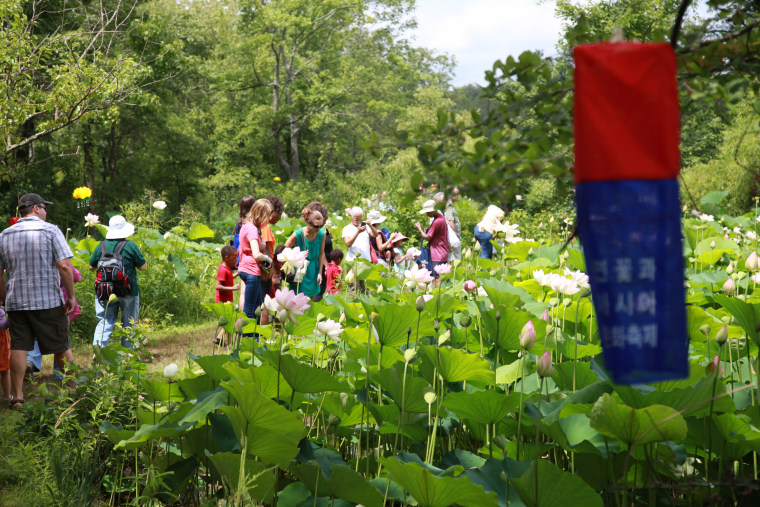 "We are uniquely positioned in a district and have a large population to tap into," said park spokeswoman Jenny Anzelmo-Sarles. "Many people may not make a trip up to Yosemite Park, so we are making sure to bring them to Kenilworth."
As the National Park Service celebrates its centennial this August, the agency is turning its focus to making sure both visitors and staff are more diverse. The National Park Service had record high attendance last year — 307 million visitors, to be precise — but fewer than 20 percent of those attendees were minorities.
This is a stark contrast from the country's actual makeup. According to Census data, minorities comprise nearly 40 percent of the nation.
"We recognize the Park's need to attract more diverse visitors. Our goal for the centennial is centered on connecting and creating the next generation of park visitors and supporters, and that next generation looks different than before," said National Park Service spokesman Jeremy Barnum.
At least 25 senators couldn't agree more.
Led by Sen. Michael Bennett, D-Colorado, the group sent President Obama a joint letter last month asking him to issue a presidential memorandum to direct the "federal land management agencies to broaden the diversity in the sites protected, stories told, communities engaged."
Related: National Parks at 100
In a statement to NBC News, Bennett said, "This effort will help increase the cultural and geographic diversity of protected sites and improve opportunity and access for visitors from all backgrounds and communities. It will also help us diversify the workforce that manages our public lands."
Obama showed support for the parks earlier this year by taking a very public family vacation in Carlsbad Caverns and Yosemite National Park in the hopes of encouraging others to do the same. The first family made a similar trip in 2009, to Yellowstone National Park.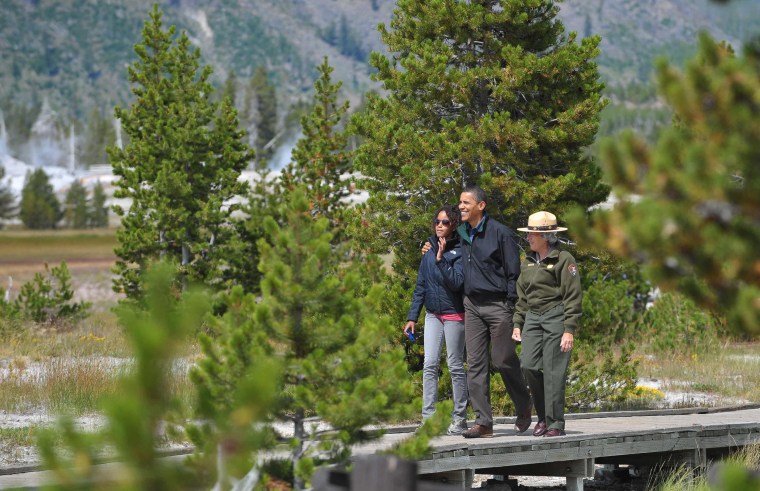 The National Park Service said it has already begun to expand efforts to become more representative of the country, not only with attractions, but also with hiring and outreach. And while most of these initiatives are fairly recent, taking place in just the last few years, the National Park Service is optimistic they will soon be up to speed.
"We are committed to reflect what America looks like and tell America's story," Barnum said.
That story recently expanded with additions like the Stonewall National Monument, honoring the LGBTQ community, Belmont-Paul Women's Equality National Monument, and Charles Young Buffalo Soldiers National Monument and Harriet Tubman Underground Railroad, honoring African American heritage.
These attractions are meant for people to find their story within the national parks and connect with their personal history, Barnum said.
Related: Obama: Memorial a 'Centerpiece' for Women's Struggle for Equality
A diverse group of celebrity park ambassadors like Terrence J, Rosalyn Sanchez, and Mary Lambert are also part of the National Park Service's push to appeal to minorities.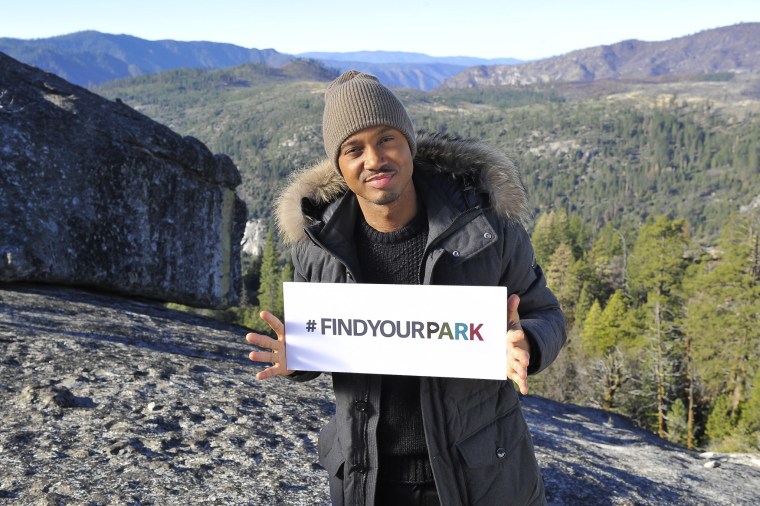 Such efforts are long overdue, say many minority environmental groups.
"The parks lost a lot of time in getting this push off the ground," said Jose Gonzalez, the founder of Latino Outdoors, an organization involved with conservation and outdoor education.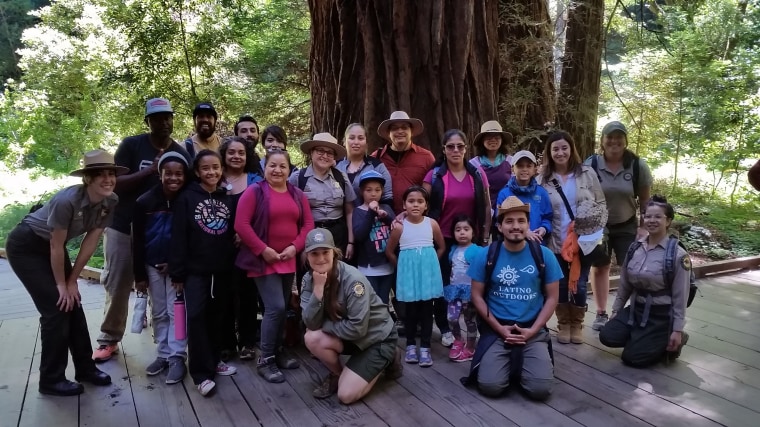 The heart of bridging the diversity gap is hiring diverse candidates for park staff, Gonzalez said.
"There is a value and a connection when someone who looks like you welcomes you to the park. They understand your experiences and needs— whether that be with language interpretation, or just knowing you'll need a couple extra picnic tables," he said.
"When they tell our stories, the park staff needs to represent the cultural reference of those stories," said Rue Mapp, who heads Outdoor Afro, a non-profit organization seeking to connect African-Americans with nature.
"They are going in the right direction, but need to start doubling down," she said.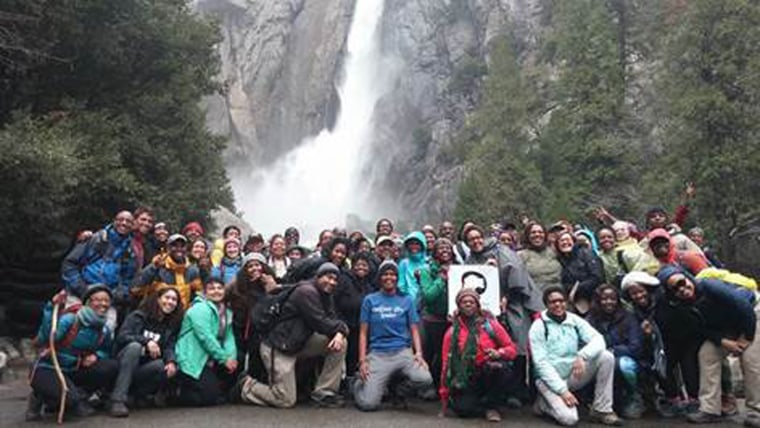 Diverse hires remain a challenging issue for the National Park Service. According to agency data, 83 percent of the park's 20,000 plus staff is white.
"We've faced a challenge in retention numbers," said Sangita Chari, who oversees the National Park Service's Office of Relevancy, Diversity and Inclusion. Chari attributes the agency's troubles to the inherent nature of the job, which involves a lot of moving to remote areas — locations that may be culturally isolating.
"Since the organization is so dispersed across the country, it's challenging to make sure minorities feel welcome, know that they belong, and that they do have opportunities to succeed and advance," she said.
Related: First Family's National Parks Vacation Highlights Obama's Environmental Push
But with the help of employee resource groups and concerted outreach, they are tackling the problem, she said. The office is expanding recruitment efforts to students of diverse backgrounds, using community programs, and steering the focus away from the traditional barriers of federal hiring, she said.
"We are working hard to expand the conversation and be real to the fact that if we don't bring in diverse people, we cannot tackle bigger problems," Chari said. "We need a workforce that reflects the U.S and the issues it faces, including climate change and other environmental concerns."
The National Park Service has also increased outreach to minorities living in urban and inner-city communities.
Related: Visit America's Beautiful National Parks With TODAY
At Kenilworth, the main focus is on helping kids bond with the park and, hopefully, develop a lifelong love of the outdoors.
"National parks are the world's greatest classrooms. It is a place for kids to not only explore nature but to know they have a place to go when they need to get away to pause and take a breath," Anzelmos-Sarles, the Parks Service spokeswoman, said.