Prosecutors charged an Amtrak transit officer with first-degree murder Friday in connection with the fatal shooting of an unarmed Minneapolis man outside Chicago's Union Station on Feb. 8.
LaRoyce Tankson, 31, turned himself in to law enforcement authorities late Thursday after finding out there was a warrant for his arrest, according to Cook County prosecutors.
LaRoyce Tankson was one of two officers police say was involved in the shooting of Chad Robertson, 25, who died Wednesday.
One day before his death, Robertson's family filed a nine-count federal lawsuit, alleging excessive use of force among other wrongdoing, against the railway and transit officer.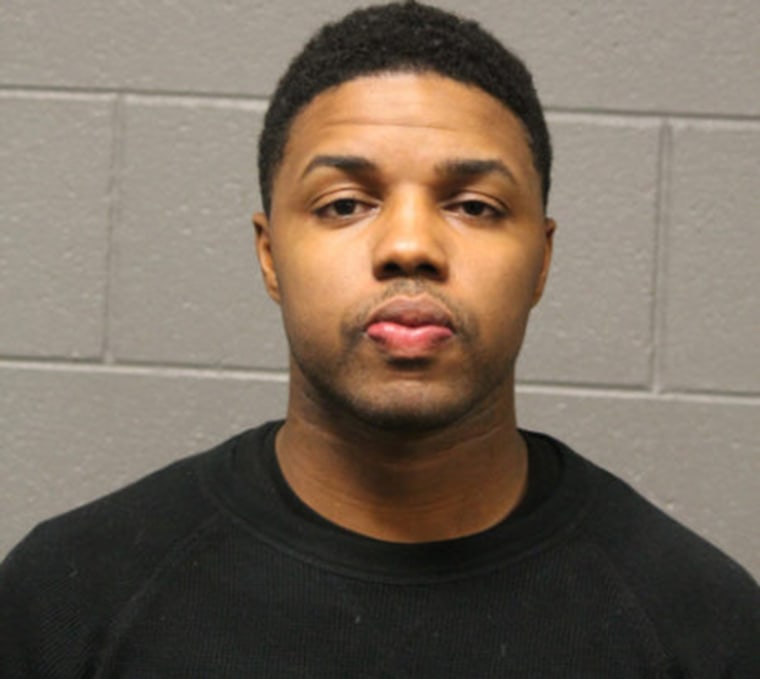 Earlier this month, Robertson was taking a Megabus from Memphis, Tennessee, to Minneapolis when an altercation between him and the officers occurred during a one-hour layover in Chicago, the suit alleges.
Tankson and another officer were "aggressive" and harassed Robertson and two other individuals, followed them to a nearby restaurant and demanded to search them, according to the suit.
Robertson "feared for his life and began to run," which prompted Tankson to "calmly drop to one knee" and fire a shot striking him in the back.
"The officer gave no commands but calmly stated, 'It's a gun out. It's a gun out,'" the suit alleges.
Related: Unarmed Man Fatally Shot By Off-Duty Officer on Chicago's Northwest Side
The gunshot left Robertson, a father of two, quadriplegic until his death a week later.
Chicago police confirmed Robertson was unarmed.
"When he found out about his condition from the doctors, he was heartbroken," his sister, Nina Robertson, said of Robertson at a news conference. "He just said, 'The police ruined my life.'"
While Chicago police allege Robertson had cash and drugs on him, his attorney told NBC Chicago that it was "an insignificant" amount of marijuana and he has no criminal record.
"Amtrak is deeply saddened to learn of the passing of Chad Robertson," Amtrak spokesman Marc Magliari told NBC Chicago. "Amtrak is cooperating fully with the Chicago Police Department and State's Attorney's office as they conduct an independent investigation."
Bond for Tankson was set Friday at $250,000.