More than two dozen people were hospitalized after an Amtrak train partially derailed while traveling from Los Angeles to Chicago early Monday, officials said.
Five coaches of the Southwest Chief derailed just after midnight local time (1:00 a.m. ET) around 20 miles west of Dodge City, Kansas, the company said in a statement.
Amtrak said it was working with BNSF, which owns and maintains the track, to investigate the cause of the incident.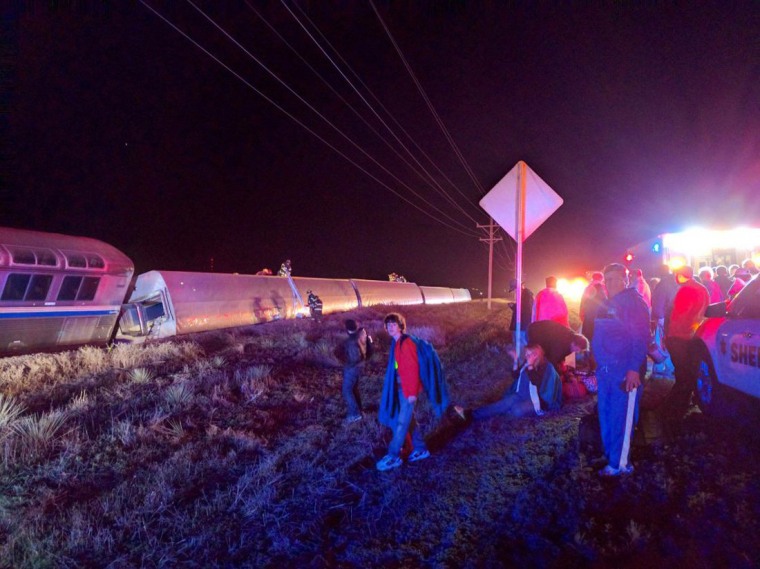 Of the 128 passengers and 14 crew on board, 32 people were hospitalized with injuries, according to Amtrak.
None of the injuries are considered life-threatening, but two people are in critical condition, said Ashley Rogers, a Gray County spokesman. Twenty-nine of the injured were discharged Monday morning, Amtrak said.
One passenger, 25-year-old Los Angeles resident Daniel Szczerba, told NBC News that he "did not feel an impact, (it) simply felt like we were traveling off of the rails."
A team from the National Transportation Safety Board was on the way to investigate the derailment Monday morning.