The morning after Donald Trump won his third state in a row and is seemingly on cruise control to capture the GOP nomination, House Speaker Paul Ryan made an eloquent and forceful declaration of what he sees as the stakes of the 2016 presidential election.
"With the passing of Justice Scalia and a 5-4 court being split 4-4, the balance of the Supreme Court, the interpretation of the Constitution, are we going to be a constitutional republic or are we going to be a living breathing document constitution, meaning a liberal progressive welfare state?" Ryan said on Wednesday.
Republicans had a "moral obligation" to offer Americans an agenda, explain "how we would do things differently," and "offer the country a very clear and compelling choice."
Related: Donald Trump Wins Big in Nevada as Super Tuesday Looms
Asked by NBC News if his comments were a way of telling Republican primary voters that perhaps Trump was not the best nominee to achieve this, Ryan said that Republicans can "fix the country's problems" with "whoever the Republican president is."
As the GOP vice presidential nominee in 2012, Ryan has been careful not to inject himself into the 2016 race aside from a forceful denunciation of Trump's call to ban Muslims from immigrating to the U.S. calling the plan back in December, "not conservatism."
Related: GOP Leaders Denounce Trump's Plan as Anti-American
Detailed, reserved and hyper disciplined, Ryan is the polar opposite of the bombastic Trump.
He has had to strike a careful balance between offering concrete GOP policy proposals and not being critical of Trump's platitudes.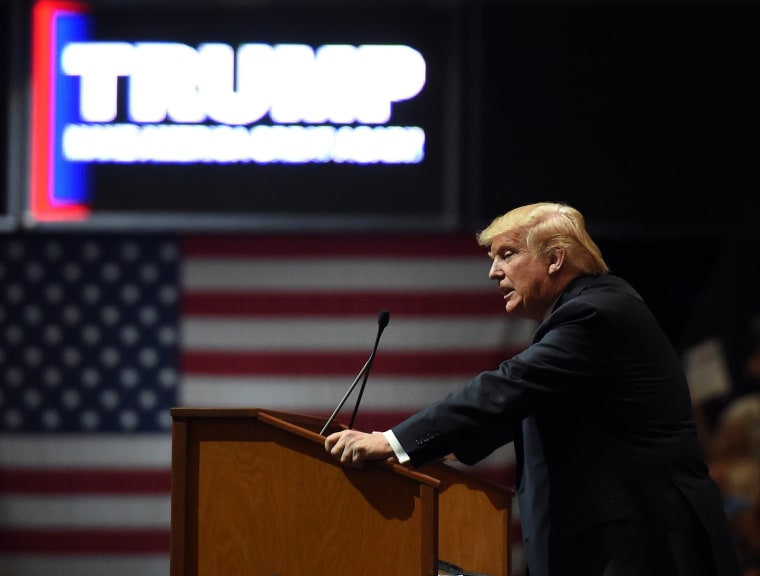 With each press conference in 2016, Ryan has sought to bring the conversation away from the horse race of the presidential contest, to what the party can actually hope to achieve if they win the White House.
Ryan has pledged to support whoever the GOP nominee may be.
Though that could prove awkward after Trump blamed Ryan for the Republicans' loss in 2012, saying of the Ryan Budget which made cuts to Medicare and Social Security, "that was the end of the campaign, you got to be kidding!"
Ryan laughed off the comments in a local Wisconsin TV interview saying, "I found it entertaining," before reminding the host that the Romney/Ryan ticket won seniors by 12 percentage points.
As Trump continues to sweep primaries, it remains to be seen if Ryan stays completely on the sidelines, especially if his running mate, former Republican presidential nominee, Mitt Romney, makes an expected endorsement of someone other than Trump.