She has told her story to police and prosecutors. Now she will tell it to 12 strangers — and the rest of the world.
In the coming days, Andrea Constand will take the witness stand at Bill Cosby's sexual assault trial and give a sworn account of what happened between them at his Pennsylvania home one night in 2004. And then she will have to defend her version under vigorous cross-examination, with the comedian's lawyers and the public scrutinizing her every word.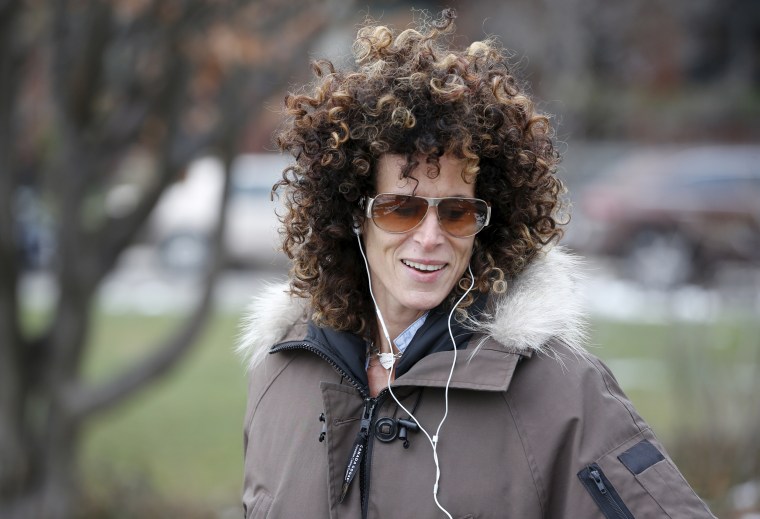 It would be a daunting prospect for anyone, especially someone as private as Constand, who has never given a wide-ranging interview or held a press conference about the encounter that could send Cosby to prison for the rest of his life.
But according to a close friend, the 44-year-old Canadian massage therapist is approaching the court battle with the same quiet intensity and grounded confidence she once displayed as a top athlete.
"There's no trepidation, no fear," said Donna Motsinger, one of dozens of other women who have accused Cosby of sexual misconduct — charges he denies.
"She is prepared for this moment. She used to play basketball and she prepared for those games like nobody else and that is what she has done here."
It was basketball that brought Constand into Cosby's orbit through a chance meeting that would upend both of their lives and lay the groundwork for the extraordinary scandal that has unfolded over the last two years.
A high-school standout in her native Canada, Constand was recruited by the University of Arizona and went on to play pro ball in Italy before taking a job as the director of operations for the women's team at Temple University.
Cosby, one of the biggest celebrities in the nation, was an alum of Temple, and that's where he first met Constand in the winter of 2001 during a basketball game.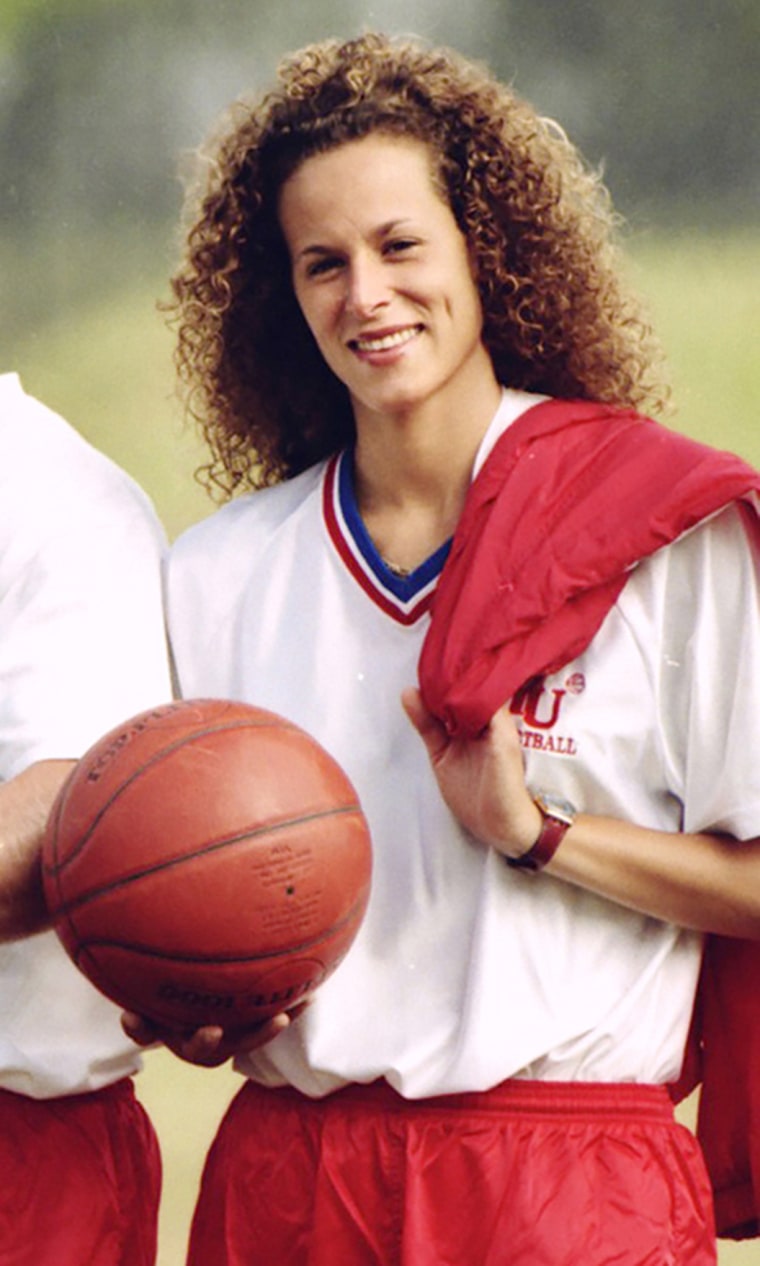 He has testified that he was instantly attracted to the "good-looking" six-footer with a wild mane of curly hair and beaming smile. Cosby, who was then in his mid-60s, said he had no idea that Constand, then in her late 20s, was gay and had been in relationships with women since high school.
Phone calls led to invitations for dinners and other events. The long-married actor known as "America's Dad" has said that while he took a sexual interest in Constand, he also assumed the role of "mentor" and tried to help her break into a career in broadcasting.
In a statement to police, Cosby claimed he and Constand engaged in "petting" on three occasions before the incident tied to the criminal charges. But she says the only earlier contact was when Cosby touched her leg after a dinner at his house, a moment she says she did not welcome and that "embarrassed" her.
"We were not involved in any romantic relationship," she later told police.
This much is not in dispute: In early 2004, Cosby invited Constand to his sprawling home in Cheltenham Township. They talked about her decision to move away from sports and pursue a career in massage. She said she was emotionally drained and had missed sleep, and he told her she needed to relax.
Cosby went upstairs and returned with pills. She described them as three oblong blue tablets that he said were herbal and encouraged her to wash down with red wine. Cosby says it was two tabs of Benadryl, one of them broken in half.
"These will make you feel good," he said, according to Constand. "Down them."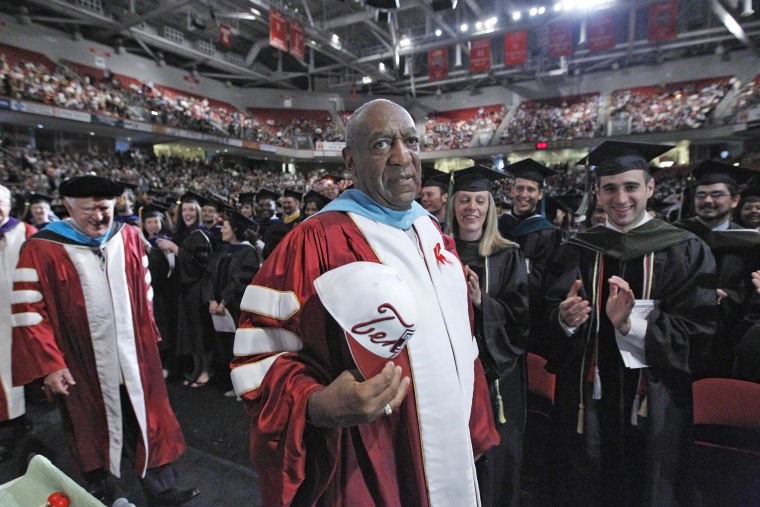 Cosby claims that what happened next — "touching and kissing with clothes on" — was consensual. "I enjoyed it," he told police.
Constand says there was no consent; she couldn't even speak. Within 30 minutes, her vision was blurry and her legs like jelly, she said. She felt "spacy" and nauseous and could not keep her eyes open. Then Cosby was with her on the sofa, aroused, touching her breasts and genitals, she recalled.
"I was pretty much frozen," she told police. "I was unable to speak. I was like paralyzed."
When she came to, she said, it was around 4 a.m. A robed Cosby appeared and gave her a muffin and sent her on her way.
Over the next year, she saw him twice.
That March, he invited her to a restaurant where he was meeting with honor students from a local school; she said she went because she hoped to confront him, and went to his house afterward to talk. When she told him she was "uncomfortable" about what had occurred, "he was confused," Constand told police. And she bolted when he sat down close to her.
In the summer, he called and invited her to see one of his shows in Canada. She took her parents and brought him a sweater as a gift. The defense will likely seize on that as a sign that Constand was not traumatized, but prosecutors have permission to present an expert to testify such behavior is not unusual in sexual assault survivors.
Constand's mother, Gianna, a medical secretary, has said her daughter was withdrawn and plagued by nightmares after she left Temple and returned to live with them in Canada. She didn't know why until January 2005, when Constand had what she called "a flashback" and told her mother everything she remembered.
They called Canadian police the next day — and then they called Cosby, who told police he assured them that there was no "penile penetration." Several more calls followed; in one that was recorded and can be played at trial, Cosby promised to reveal the name of the medication he gave Constand and offered to pay for her schooling.
Her father Andy, a massage therapist, told the Toronto Sun at the time that Constand had no interest in Cosby's money; it was her "code of ethics" that made her come forward.
"She helps people who are poor, people who are sick. She'd give you the shirt off her back," he said. "She's not the type of person to lie. When she says something, it's the truth."
Pennsylvania authorities opened an investigation into Constand's complaint, but then-District Attorney Bruce Castor declined to prosecute. He later said he thought she would have a better chance of getting justice in civil court.
Constand did file a lawsuit, which named 12 other "Jane Does" who alleged they had been sexually assaulted. Cosby was forced to sit for the now-infamous deposition in which he discussed giving Quaaludes to women for sex in the 1970s — another detail the jury will hear.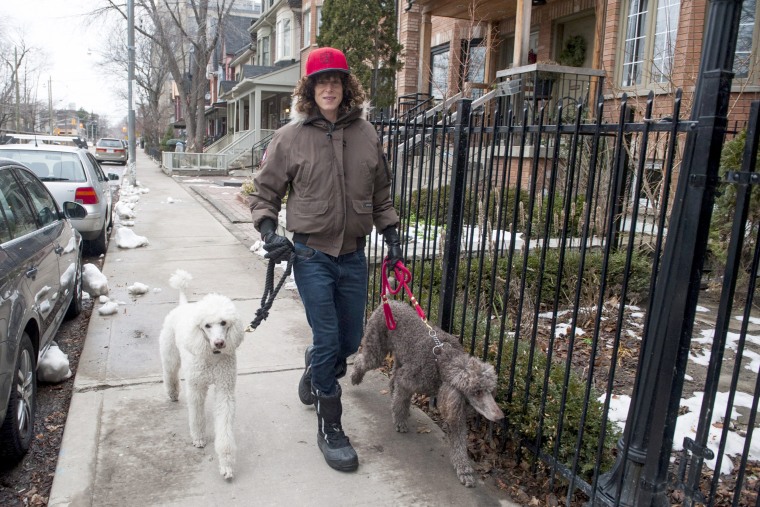 The suit was settled in 2006 for an undisclosed sum, and the scandal faded away. For a decade, Constand was out of the spotlight, living in Toronto with her beloved dogs and launching a massage practice that focuses on the elderly and the sick.
Then, in 2014, a scathing one-liner about Cosby's history by comedian Hannibal Buress went viral, bringing new attention to old allegations. Week by week, new women came forward to accuse Cosby of everything from making unwanted advances to drugging and raping them.
A judge ordered Cosby's deposition from the civil suit unsealed, and Pennsylvania prosecutors reopened the investigation into Constand's complaint. In December 2015, the DA charged Cosby with three counts of aggravated indecent assault, to which he pleaded not guilty.
Constand has refused to be sucked into the frenzy, giving no interviews beyond brief comments to a Canadian newspaper that she did not want to talk about Cosby. "It's in the past," she said. "I have a whole other life and I am happy."
Her social media accounts suggest a woman who is deeply spiritual, loves the outdoors, and is close to her family. Her toned arms are covered in tattoos.
In October 2015, she posted a photo of her forearm. Below an inked caduceus, the symbol of medicine, was a wristband with words "Consent is...," part of a campaign by an advocacy group to end sexual violence. Constand completed the phrase in her post: "It's a conversation away."
Other accusers, whose claims are beyond the statute of limitations for criminal charges, speak with almost-awed admiration for Constand and say she will, in a way, be representing all of them when she takes the stand.
Heidi Thomas, a former model who says she was attacked in 1984, called Constand a "hero" for agreeing to testify. Beth Ferrier, who says Cosby raped her during an affair in the mid-1980s, choked up while talking about wanting to give her a hug.
"I don't know how she's prepping for it but I know she has the core values and ability to tell the truth and not stammer and not second-guess herself. She's just an incredibly honest person who deserves the ability to speak her truth," Ferrier said.
"I'm really super-proud of her ... It takes guts."
Motsinger, who has become a maternal figure to Constand since the civil suit, said she has no doubt Cosby's lawyers will try to break her on the stand, and no doubt they will fail.
"They will have to try to discredit her truth and I believe this will be almost impossible for them to do," Motsinger said.
"I really feel like she is the person who is supposed to be there out of all the women. There is nobody better in this moment in my opinion."