Unlike Alexander Hamilton, Andrew Jackson was no hit on Broadway.
And in a couple of years he won't be worth $20, either.
The seventh president of the United States, who will be replaced by abolitionist Harriet Tubman on the twenty starting in 2020, was the subject of a rock musical called "Bloody Bloody Andrew Jackson."
Despite the positive notices for its portrayal of the populist president and some early Tony Awards buzz, "Bloody Bloody Andrew Jackson" closed on Broadway in January 2011 after just 120 performances.
But whatever accolades the Jackson play got pale in comparison with the Pulitzer and Grammy-winning musical "Hamilton," that has rocketed the Founding Father back into the spotlight 212 years after he died in a duel — and continues to be the top ticket in town.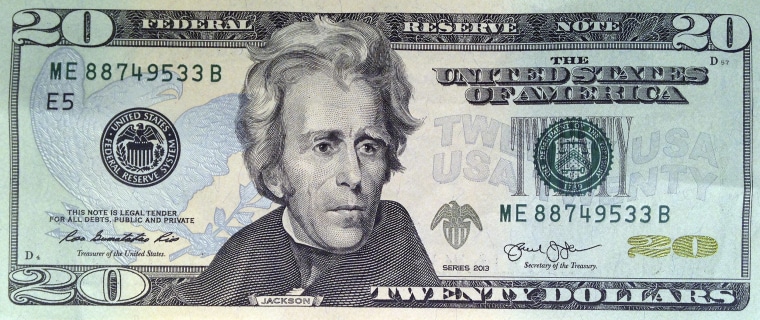 And Hamilton, who helped create the Treasury Department, will remain on the $10 bill, Treasury Secretary Jacob Lew announced Wednesday.
"I think (Jackson) is in a particularly in an unfortunate situation, given the political incorrectness of many of his decisions," said Barbara Perry, Director of Presidential Studies at the University of Virginia's Miller Center. "Many presidents fall into this category. I suspect he just doesn't have enough people to defend him at this point."
Among other things, the hero of the Battle of Orleans whose visage has graced the twenty since 1928, was a Southern slave owner who forced thousands of Cherokees off their ancestral lands and onto reservations in Oklahoma — a genocidal journey known as the "Trail of Tears."
"But he also should be remembered for the fact that he expanded our Democratic system and made a place for the common people in our political system," said Perry. "He launched the era of Jacksonian Democracy."
Hamilton's rep, however, is on the rise thanks to "Hamilton" creator Lin-Manuel Miranda, who personally went to bat for him with Lew after word leaked out that the Treasury was looking to replace him on the ten buck note with a historic woman.
That said, Hamilton will also have to get used to a new reality. The back of the new $10 bill will feature the faces of five suffragists who fought to get women the right to vote.
Jackson served two terms in the White House from 1829 to 1837 — and left behind a complicated life and legacy. For some, the fact that he is being replaced on the twenty by a former slave is perfect historical payback.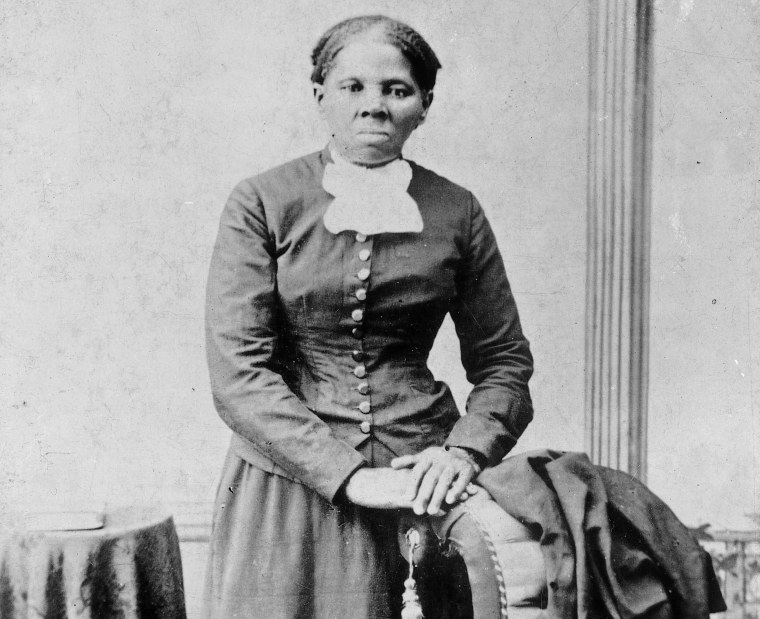 "It is poetic, isn't it," said Nikki Stewart, who oversees the Harriet Tubman Gallery at the United South End Settlements social service in Boston. "I have nothing bad to say about Andrew Jackson. But I think Harriet leaves a legacy that is much more aligned where we are today."
Kari Winter, director of the Gender Institute at the University of Buffalo, had plenty of bad things to say about Jackson.
"This is fantastic and there could not be a better replacement for Jackson,who is a villain in American history," said Winter. "He was pro-slavery, slave holding, and contributed in a huge way to the genocide" of Native Americans.
Plus, said Winter, "he was horrible to women."
Down at the Harriet Tubman Museum in Cambridge, Maryland, tour guide Bill Jarmon was delighted by the prospect of seeing his heroine on a $20 bill.
"We're all very proud," he said. "She was known as the 'Moses of her People' because she led so many slaves to freedom as a conductor on the Underground Railroad. I can't think of a more deserving person."