Billy Busch, 58, the heir to brewing company Anheuser-Busch, is facing a charge of fourth-degree assault after he was accused of pushing an 11-year-old boy against a wall during basketball practice, police say.
Busch was attending his son's basketball practice on Nov. 16 at Chaminade College Preparatory School in St. Louis, a private parochial school, when a fight broke out between his son and another sixth-grader, police in Creve Coeur, Missouri, said in a statement released Friday. Busch intervened, saying that he was trying to prevent his son from being bullied.
Busch released a statement in which he said he "did not punch, slap, strike or cause physical harm to a middle-school student."
"My intention was not malicious, but rather was an attempt to protect my son," he said.
Scott Rosenblum, an attorney for Busch, said in a statement that Busch's son was "bullied — actually sucker-punched — by a much larger middle-school student directly in front of him during a school basketball practice. School personnel failed to react, so he did what every parent would have done in that situation."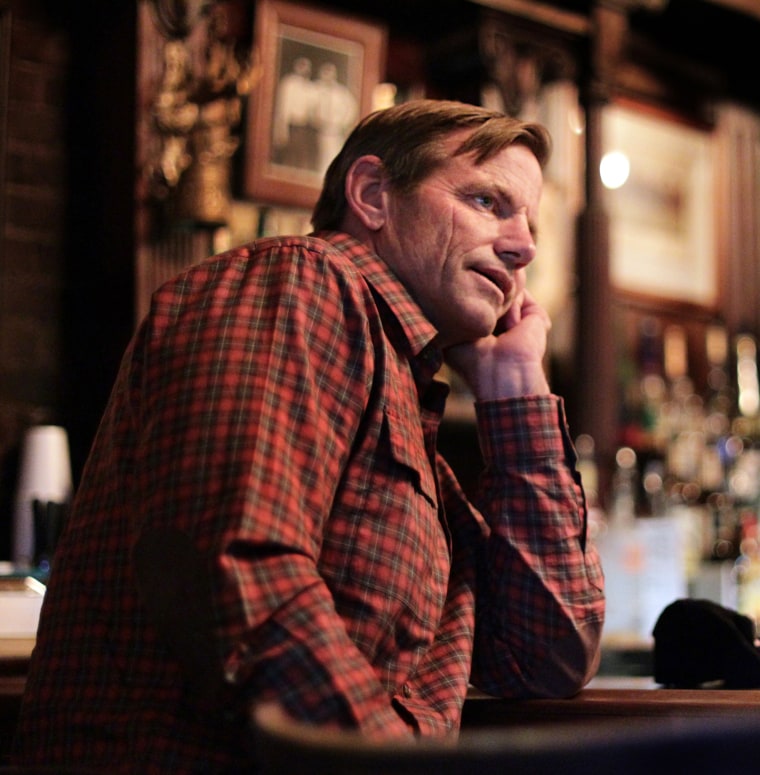 The victim said that the younger Busch pushed him multiple times and put up a fist as if he were about to throw a punch, according to a police report obtained by the St. Louis Post-Dispatch. The boy said that in response he slapped Busch's son. At that point, the elder Busch approached him from behind, then cursed and shouted at him, the Post-Dispatch said.
The boy said that the elder Busch pushed him into a wall and that he hit his head and began to bleed from his nose, the newspaper reported. He also said that Busch never hit him and that he sustained no visible injuries other than the bleeding nose.
Asked to rate his fear during the altercation on a scale of 0 to 10, with 10 being the most afraid the boy had ever been, the boy chose 9, the Post-Dispatch reported, citing the police report.
An anonymous report was submitted to the Missouri School Violence Hotline, and a state social worker contacted police to investigate, the Post-Dispatch wrote.
Derek Falb, the father of the boy Busch is accused of assaulting, said Rosenblum's statement was "inaccurate" and did "a horrible disservice" that needs to be addressed.
Rosenblum "attempts to paint a grown man with a history of erratic behavior (such as biting a man's ear off) who physically assaulted an 11-year-old boy as a sympathetic figure," Falb's statement said.
Busch bit off a man's ear in a 1981 brawl but was not charged because prosecutors determined that he was not the aggressor. In 1982, he was charged with assault after an employee at Naugles, a fast-food chain, claimed that Busch reached through a drive-in window and struck him in the throat. He was acquitted at trial.
Falb also said Rosenblum's statement incorrectly portrayed Busch's son as a victim, when he was the one who instigated the fight. "For Mr. Rosenblum to excuse Mr. Busch's behavior as without malice and as something any father would do is ridiculous," Falb said.
The statement contradicted Rosenblum's claim that the school did not react to the incident appropriately.
"The school administration and basketball program acted swiftly and decisively in calming the situation, investigating what happened and removing Mr. Busch and his son from the facility," Falb said. "The school's response could not have been better."
William Busch is the great-grandson of Adolphus Busch, who founded the Anheuser-Busch brewing empire, and the son of Gussie Busch, the brewery magnate who died in 1989.